Gables Teens Get the Vaccine: New Voters' Vaccine Campaign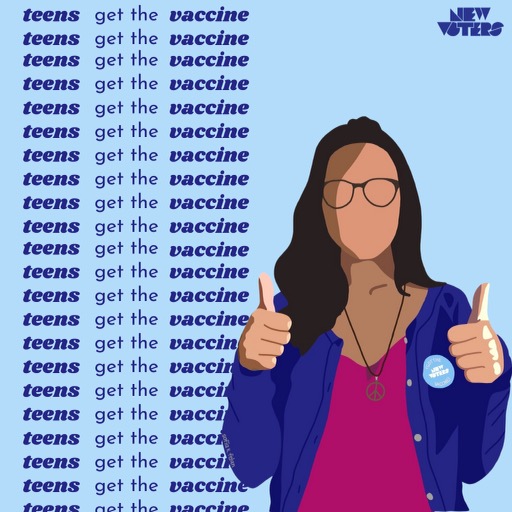 After a trying year, the United States is finally seeing a light at the end of the pandemic tunnel. Vaccine rollout has sped up exponentially since January of this year and vaccines are, for the most part, readily accessible to anyone residing in the United States. A gap, however, still exists. Not everyone has easy access to resources that allow them to make a vaccination appointment or learn about the COVID-19 vaccine in general. Just like how the pandemic disproportionately affects minorities, the accessibility to vaccines and vaccine information are disproportionately unavailable to low income and underrepresented communities.
A nonpartisan non-profit organization that is seeking to fix this gap is New Voters, a student-run organization that focuses on youth civic engagement. While New Voters' overall mission is to expand voter education and voter accessibility through their high school chapters that host recurring voter registration drives, they've recently launched their "Teens Get the Vaccine" campaign. The aim of the campaign is to educate the youth about the importance of vaccination and provide resources for high school students to run vaccine appointment drives.
View this post on Instagram
It is innately more complex than that. The organization has created three fronts of the campaign to maximize outreach: social media, text banking and press. New Voters actively engages with their audience on Instagram, posting informative slides that cover a wide range of topics about relevant non-partisan issues and, more recently, about COVID-19 and the benefits of getting vaccinated.
The Operations Department of New Voters will be communicating with all of the organization's high school chapters to host text banking drives and provide vaccination resources to the student body. Just like how the organization provides interested high school students with all the resources that they need to start a voter registration drive at their school, New Voters will be providing a toolkit that students can use to educate their community and direct them to the vaccination process.
"The stigma behind vaccination is that taking the shot serves as an individual precaution, but it's not just for one's own personal safety, and shouldn't be advertised as such. People should feel incentivized to receive the vaccine for their elderly grandmother, a friend living with a pre-existing condition, a coworker who can't afford to spend two weeks at home. Getting vaccinated does protect the individual, but also weaves a stitch in the communal safety net this country so desperately needs," sophomore Marina Devine said.
"
I got vaccinated because I want to see my family that I haven't seen in over a year. Everyone should do the same so that we can keep our loved ones safe and go back to normal as soon as possible,
— sophomore Ariadna Torras
When it comes to press, the Communications Department of New Voters is hard at work reaching out to newspapers and magazines. They are currently targeting press outlets in the Philadelphia and Miami areas, as those schools will be their pilot schools for their information and vaccine drive campaign. Through these channels, New Voters hopes to encourage the youth to get vaccinated while educating those who may be vaccine hesitant.
View this post on Instagram
As a matter of fact, Coral Gables Senior High is a pilot school for this campaign. Through student videos promoting the "Teens Get the Vaccine" slogan that will then be posted on the New Voters's Instagram story, Gables students will be able raise awareness regarding the campaign and inform more of their demographic.
New Voters has found a way to intertwine this new campaign with their overall mission statement. There are significant parallels between voter suppression and the more devastating effects of COVID-19, including limited vaccination accessibility in minority communities. Civic engagement is closely tied with advocating for better and more prevalent resources. By reaching the youth about the importance of getting vaccinated for one's own health and the health of those around them, New Voters is simultaneously teaching new and future voters, about the importance of voting in order to change inequities within marginalized communities.
Follow @newvoters on Instagram for vaccination resources and to get a vaccine appointment near you.
Leave a Comment
Your donation will support the student journalists of Coral Gables Senior High School. Your contribution will help us cover our annual website hosting costs.
About the Contributor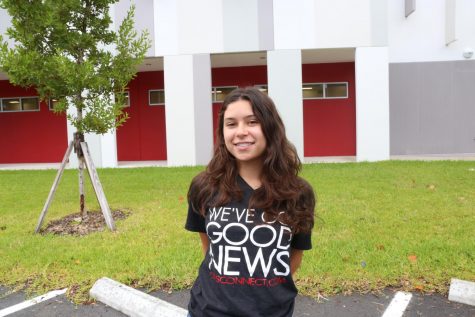 Lucia Chico, CavsTV Staff
Lucia Chico is a senior in the International Baccalaureate Program. She serves as the Senior Class President for the class of 2023 as well as the co-president...