Mary Snow: Forever A Cavalier
The name Mary Snow is no stranger to Coral Gables Senior High. Starting her journey as a Cavalier in 1996, Snow's strong sense of involvement was evident from the very beginning, as she was not only senior class secretary but also the Editor-in-Chief of the Cavaleon. Feeling as if it was just yesterday, she vividly remembers selling yearbook ads, planning homecoming and all of the moving parts that went into ensuring that school activities ran smoothly.
Snow also fondly remembers those special members of the Gables faculty that made her high-school experience all the more memorable. She notes Ms. Peterson and Ms. Escow, previous English teachers of hers, who helped her develop a love for the English language while also providing her with unwavering support during those four years. Additionally, she recalls the impact that her Activities director, Ms.Suarez, had on her development as both a leader and individual. With a smile on her face, Snow was quick to say how "504 will forever hold a very special place in [her] heart," referring to the room number of the previous Activities classroom.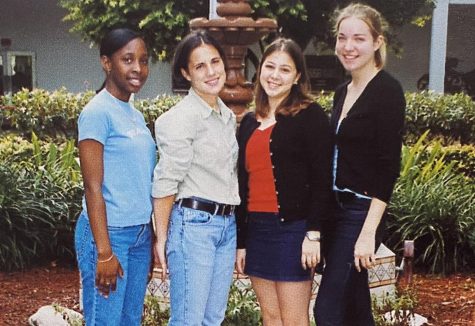 "When Mary was my student, I had just recently gotten hired at Gables and I had a hard time establishing connections with my students. However, Mary was always someone I knew I could count on. Responsible, caring and mature are just a few of the words I can use to describe her; it is amazing being able to see Mary's growth from a student to now," Activities director Ana Suarez said.
As the end of her senior year approached, Snow held a heavy heart knowing she had to leave behind the school that served as her second home for the past four years. In the year 2000, Snow traded her Cavalier hat for a Nole feather as she commenced her journey at Florida State University as a political science major. When asked what prompted her decision to attend said university, she simply laughed and said, "well… I got in there."
Upon graduating from college in 2004, Snow began her professional career as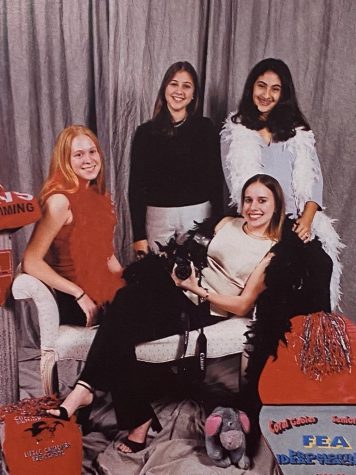 a government relations associate for Robert M. Levy & Associates in Tallahassee, Florida. Eventually she headed back down to Coral Gables where she began to volunteer with the Coral Gables Community Foundation and it was through this position that Snow's love for the organization began to flourish. Slowly she began learning about the intricacies of how the foundation functioned and what it took to keep it successfully running. 
In 2013, the foundation's executive director, Andria Hanley announced that she would no longer be serving under this position. While saddened by Hanley's departure, Snow knew that this was the perfect opportunity to give back to a community she felt proud to be a part of, and therefore applied for the job. 
Despite the hundreds of applicants that all craved to serve as the foundation's newest executive director, the selection committee knew that Snow was the obvious choice. Her dedication to the Coral Gables community was apparent in everything she did, so it only made sense for her to be the face of this non-profit organization. 
Having proudly served in this position for the past eight years, Snow's commitment to the community is just as strong as it was when she was a student. She acknowledges the "lasting impact" Gables had on her and what a pivotal role it played in her decision of wanting to become the executive director of the foundation. Now she is able to continue giving back to her alma mater through the foundation's yearly scholarships to CGSH students.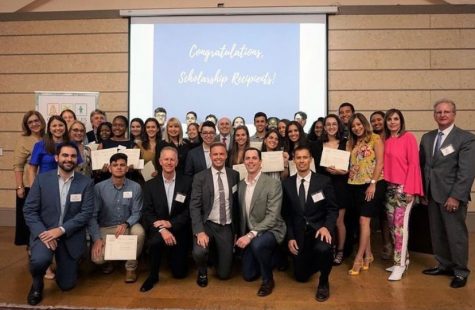 To Snow, it is an honor being able to provide deserving students who may not have the financial means to afford the college of their dreams with this opportunity. She recalls the time when one of the foundation scholarships was the difference for a student picking between Miami-Dade College and Harvard University. The student, who was at the time homeless and estranged from his parents, had been accepted into every Ivy League he had applied to, yet due to some technicalities was not given the financial backing he needed. Fortunately enough the foundation was able to "step in and fill that gap," allowing him to pursue his dreams of attending such a prestigious school. 
Occurrences like these are what Snow enjoys the most about her job, as to her there is nothing more rewarding than seeing our future generation of leaders get a college education. In fact, when asked what advice she would give this year's graduating class all she said was "go to college and stay in college". She strongly believes it is vital that high school students continue with the "momentum" they have now and successfully attain a college degree, as it is something that will only benefit them in their future endeavors. 
"Last year I was fortunate enough to have been awarded the 4-year scholarship from the foundation. Having been given this opportunity provided both my parents and I with peace of mind in knowing my financial transition to college would be much easier, as we did not have to worry about where the tuition money would come from," scholarship recipient Jesse Zambrano said.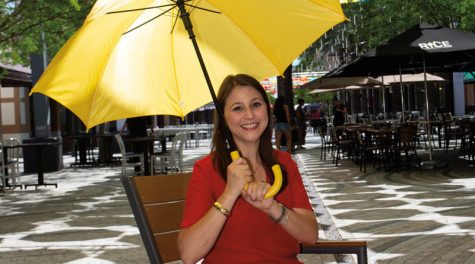 In addition to giving back to schools in Coral Gables, Snow also spearheaded the Umbrella Sky Project, an initiative that she holds with a lot of pride as it her "biggest personal project to date that came to be after an experience [she] had with Leadership Florida." This art installation transformed Giralda Plaza into a vibrant scene in which a canopy of colorful umbrellas hung in the air, creating an incredible effect that flooded everyone's Instagram feed during the month of July. After seeing how successful it was, Snow jokes that she "hopes to bring it back for a five year anniversary celebration." 
Since her days at Gables, it was evident that Snow was always destined for greatness. Her poise, leadership and passion for helping those around her has only been reinforced through her position at the CGCF. Despite having graduated 21 years ago, Snow continues embodying the characteristics of a true Cavalier today, tomorrow and forever.
Leave a Comment
Your donation will support the student journalists of Coral Gables Senior High School. Your contribution will help us cover our annual website hosting costs.
About the Contributor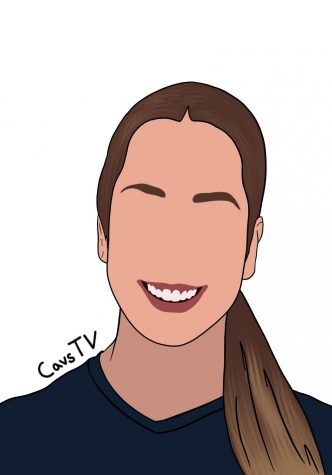 Natalie Abrahantes, CavsTV Co-Editor-in-Chief
Natalie Abrahantes is a senior in the International Baccalaureate (IB) program at Coral Gables Senior High. In her last year at Gables, she is extremely...