Nick Musa: Creating Art Beyond His Years
Senior Nicolas Musa took art classes until his freshman year of high school. However, it wasn't until his time in quarantine that he had the opportunity to make more art than he normally would. Quarantine also gave him the ability to discover what kind of pieces he truly enjoys making, portraits. One of his pieces alone can take as little as eight hours or as much as fifteen hours to complete.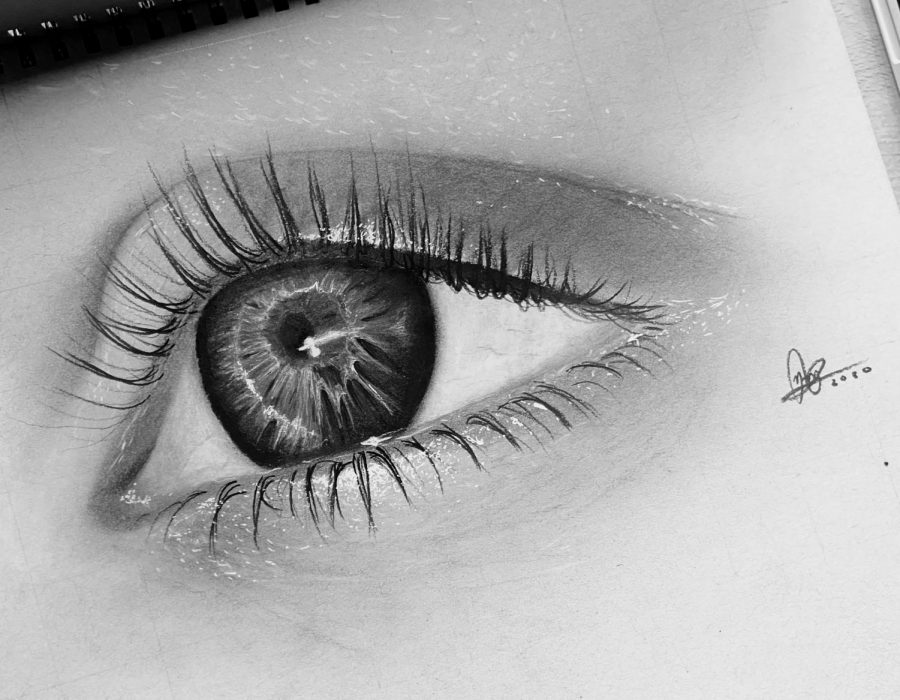 Due to the amount of time he would have to dedicate to an art piece, he created an Instagram and TikTok account to share the process of completing these pieces with others. It wasn't long before his audience grew.
"I've just been trying to post more and when I do, I constantly engage with my followers and I try to respond to or like all of the comments that my videos get," Musa said.
He began to receive a lot of feedback when he posted a video of himself drawing TikTok star Noah Beck. On his Noah Beck video specifically, Musa received 111,897 views, 26,360 likes and 3,558 comments. As he continues to post more videos of his talent, he continues to gain more followers. As of Aug. 11, he has gained over 1,000 followers.
"My art has never been seen by that many people before, so it was entirely new to me. It made me want to keep making TikToks of my art because people seemed to like it a lot. Also I didn't expect anything out of this video because it took me so long to finish the piece that I was just not even worried about the video anymore, but when I posted it and saw the feedback, I was caught off guard," Musa said.
 He is currently working towards gaining more exposure and finding success on the platform. With the ending of summer and the beginning of the new school year just weeks away, Musa is debating whether or not he should begin selling his work and making art pieces for commission.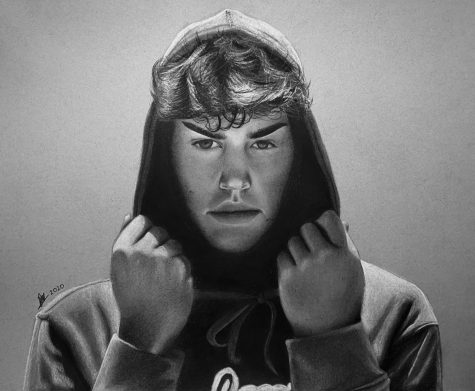 As a result of the added difficulty of distance learning, he is not sure how much extra time he will have to dedicate to art, but he does plan on eventually opening an Etsy shop in order to sell prints of his work.
Musa foresees that art will continue to play a role in his future. While it may not be the main focus of his career, he is excited for the journey he is beginning to embark on.
"I have known Nick since he was around 8 years old and we became best friends in elementary school. Even at such an early age he loved to draw. His art was always being shown around the class for everyone to admire because he was talented beyond his years. As he grew older, his artistic abilities grew with him exponentially, if you look back at any artwork he's created a month ago compared to his latest drawing he just keeps on getting better and better. What I love about Nick's art is that it makes him happy. I am beyond thrilled to see him continue this lifelong passion of his and I can't wait to see what he will create next," senior Natalie Abrahantes said.
Nicolas Musa