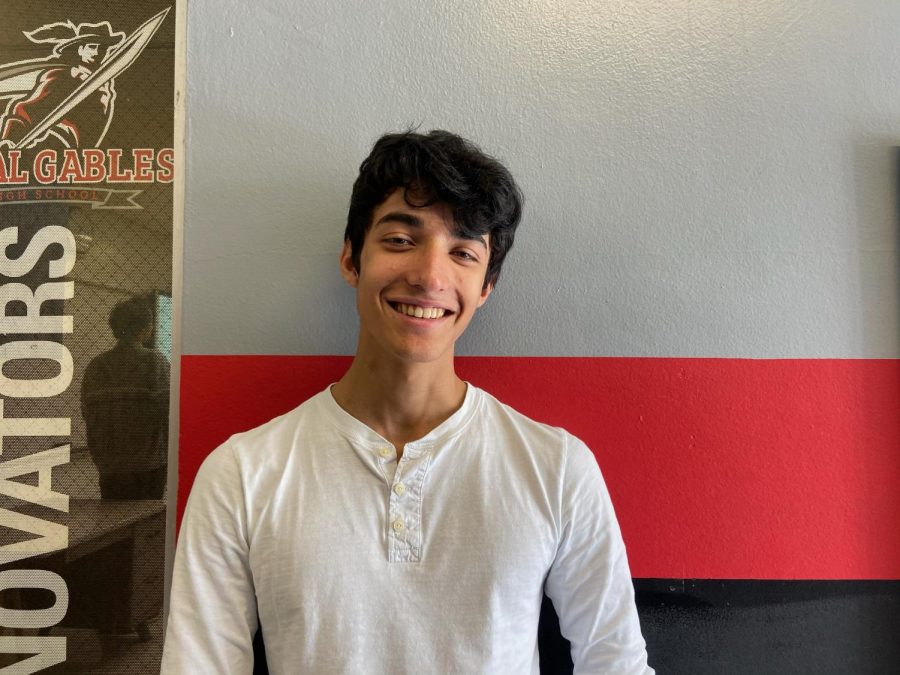 Not Your Typical University in the Northeast: Joaquin Bierman admitted to University of Oxford
On Jan. 14, Joaquin Bierman was accepted into the University of Oxford, one of the oldest and most renowned educational institutions in the world. Located in Oxford, United Kingdom, Bierman's acceptance to the university is the first occurrence in the 2019-2020 school year that a Cavalier has been offered admission to an international school, and the news was a source of excitement for Bierman, his family and his friends. Below is his college acceptance story, and it is an intriguing one to say the least.
Q: Was Oxford always an option for you, or were you set on other schools as well?
A: It was an option, but I only decided that it was my first choice after preparing for the interview.
Q: What were you thinking to yourself when you were preparing for the interview?
A: It was so rigorous and I thought to myself that if this school is asking so much of me just as an applicant, I could imagine how challenging studying there will be.
Q: What do you think led to your acceptance? Was it mainly your grades, extracurriculars, the interview, or other aspects of your high school career?
A: It was probably a combination of things. Oxford looks for people who are "academically talented". I had high grades in advanced classes, a 1510 on the SAT, and high scores on the entrance exams. I also think I did well at the interviews, which are very different from the American interview process. In terms of extracurriculars, Oxford only cares about them in the context of your overall achievement and interest in what you want to study.
Q: You mentioned that the interview process is different than the American process. In which ways is this true?
A: The Oxford interview is something that you have to prepare for. The interviewer is assessing your aptitude in your chosen subject area by debating you on your interpretation of a text and on a piece of work you submitted. They are not asking about you as a person, they want to see how quickly you can think.
Q:  What was your subject?
A: History and Economics
Q: What do you hope to pursue in the future?
A: I hope to go into developmental economics and work to improve infrastructure in the developing world.
Q: Is that something you have always wanted to do or something you have recently become passionate about?
A: Always. Ever since I was young, I realized how privileged we are to live in a developed country with opportunities that a lot of people take for granted. There are people around the world without access to healthcare, education, or regular working circumstances.
---
During the upcoming school year, Bierman is ecstatic to be able to attend his dream university. His many years of hard work are beginning to pay off, and he cannot wait to see what the next four years have in store for him. Being able to attend Oxford is definitely at the top of his achievements, and the things in store for him are sure to be amazing.