The Journey Onto The Next Four: QuestBridge Finalists Announced
For most students, the college application season starts on Aug. 1, when the Common Application and other sites open. For others, this process really began in September with QuestBridge (QB) opening its scholarship applications.
QuestBridge is a non-profit organization that aids students in finding scholarships, allowing them to attend top-tier colleges and universities without impacting their financial stability. It is known that the majority of these schools are expensive, especially when they are Ivy Leagues, and organizations like Questbridge offer students with financial need the opportunity to pursue a higher level education.
QuestBridge is geared towards individuals who perform at a high academic level and have earned the opportunity to walk the halls of any university or college they desire, no matter the cost. These are all well-rounded students who excel on and off the campus and deserve recognition for their hard work. Below are the Cavaliers who have been recognized as QuestBridge Finalists for the 2019-2020 school year, all of which have been exemplary individuals throughout their four years of high school.
Daniella Berrospi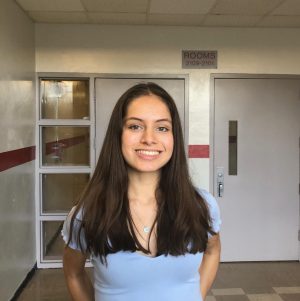 As Senior Class President, Daniella Berrospi never fails to be an inspiration to those around her. She originally applied to QB after being advised to do so at a college summit she attended. Her dream schools are any that provide her with the resources necessary to jump start her career.
Although she is unsure where she wants to study, she hopes to major in Economics and Public Policy while minoring in Journalism, as she hopes to one day become a lawyer. Her inspiration to do so was sparked by her involvement in her community, beginning in her middle school years when she first began to get involved in politics.
Her advice to all students is to be flexible; do not be afraid of change. She emphasizes that you do not and cannot control what happens in your life, but you can control how you react to it. She credits her recent success to her community and her undeniable will to see herself succeed.
She strongly emphasizes how being a part of the Cavalier community taught her to always keep trying and to keep challenging herself, explaining that she has only gotten as far as she has by creating and committing to complete small goals she sets for herself.
"If you believe in something strongly, you must push until you can say that you did everything you could to get that something," senior Daniella Berrospi said.
Ruben Escobar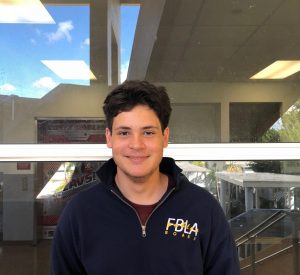 Escobar's main reason in applying to the QB program was because of the financial struggles his low-income family would face if he chose to pursue a degree of higher level education. QB was one of the opportunities he found that was able to help fund his education without putting a strain on his and his parents' pockets.
Being able to apply to this prestigious program in the first place has taught him a huge lesson about life. Escobar has learned that regardless of the circumstance, he must always rise to the occasion, because only then will he be able grasp all opportunities available.
At every step of his academic career at Gables, he learned that quitting was not an option; he picked himself up if he had to or relied on his community for support. Escobar is a firm believer that people should not be discouraged if things go wrong, and that more people should view obstacles as motivation to keep fighting through.
He is a strong advocate of the "you miss all the chances you do not take" philosophy, and he discovered that all the decisions he has made, good or bad, have distinguished him from others in unique way. This made him confident enough to open himself up to new opportunities, like the QuestBridge Match Program.
"Messing up at the start is perfectly normal and your life is not permanently ruined, because college admissions teams actually look for upward trends in academics. For example, I barely passed my World History class during my freshman year, so I remedied that by showing exponential growth in social sciences," senior Ruben Escobar said.
Yazmin Quevedo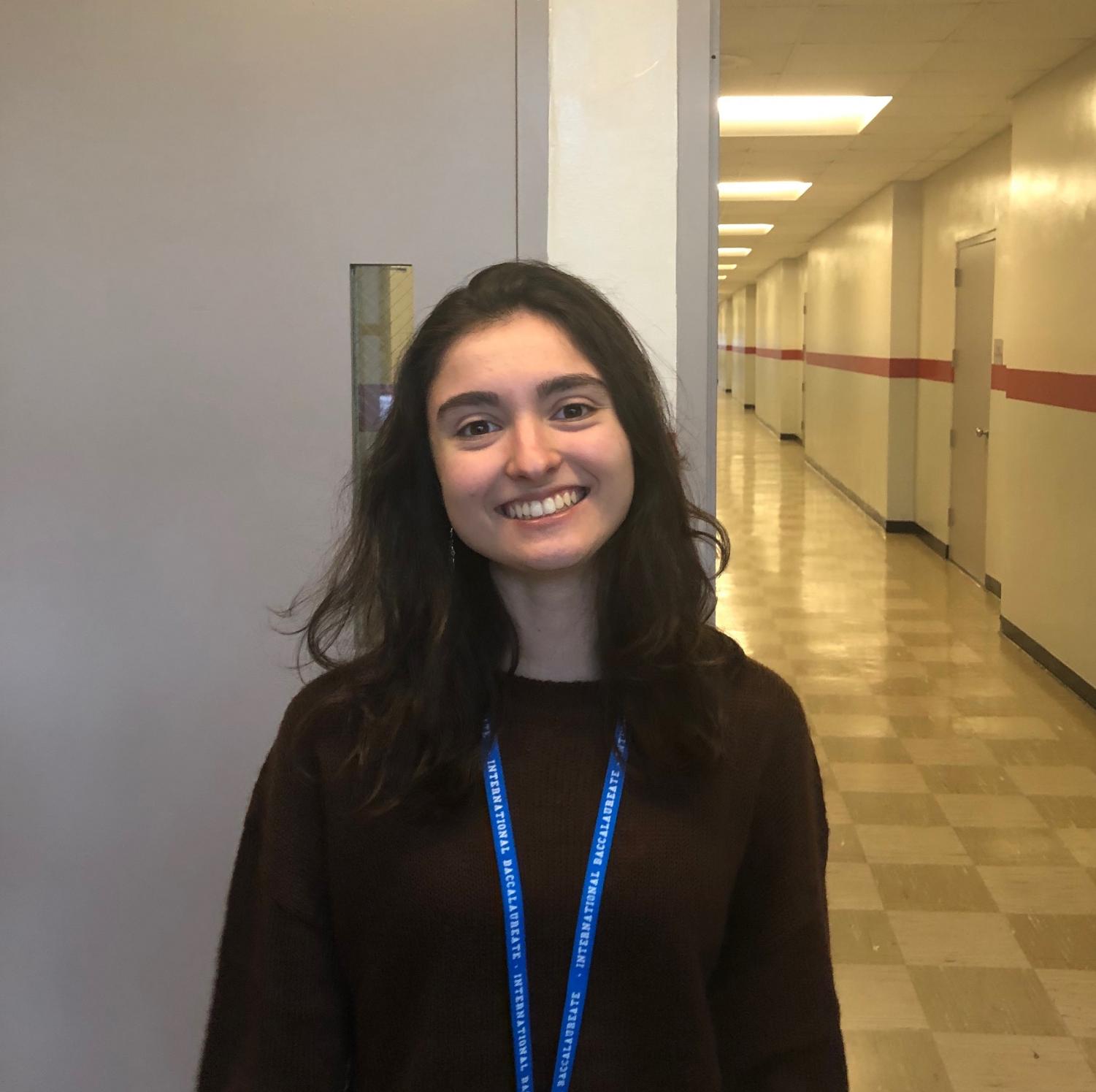 As Co-President of the Andrea Jaime Medical Leaders club and Vice-President of Gables Earth, it is no surprise that Quevedo hopes to major in medicine and community health. She was influenced to apply to QB by a college advisor who made her realize what a great opportunity it was and how it would help her drastically in the future when considering to attend a top medical school.
Aside from her economical hardships, Quevedo was motivated to apply to the program by two of her biggest role models, Mrs. Kiely and Mr. Molina. She never expected to be one of the five finalists, but is super ecstatic to be. Quevedo is hopeful for the next round.
Her main advice for students who are considering QB is to focus on your audience when you write your essays. She recommends to remind yourself that these are in fact people that you are writing to, not robots. After much research and visiting the beautiful Atlanta campus, Quevedo hopes to be attending Emory University during the fall of 2020.
"Think of the first impression you would make on someone you had just meet off the street, rather than a rehearsed versioned of 'you', when you walk into the admissions office, show them your true self," senior Yazmin Quevedo said.
Although the process does get quite hectic, Quevedo details how she always looks to her community to ease her stresses. She explains that her closest friends and teachers have become her rocks through their tough application process. She not only looks to her community for support but for guidance as well. Quevedo has found and rooted her identity in those who surround her daily life and is thankful for all that they have taught her.
Kluivert Suquino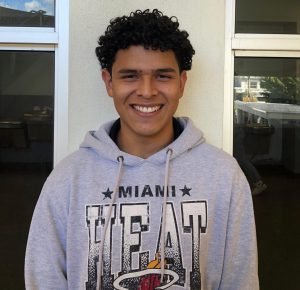 CavsConnect's very own senior Sports Editor, Kluivert Suquino, applied to QB because it was the perfect opportunity to apply to certain schools he would not regularly be able to attend considering his financial situation. After realizing the opportunity QB would offer him, he could not wait to apply. 
He explained that the best way to become motivated and continue working hard is to find personal motivation; Suquino's is his mom and grandmother. He explained that he is constantly reminding himself of all the sacrifices they have made for him. He wishes for nothing more than to make them proud.
At some of his lowest moments, he relied on his faith and community to find the strength necessary to muscle through the hardships. Suquino expresses that the greatest lesson he has learned Gables High is the importance of friendship and kindness. Most importantly, he learned how to be his true self, which is something no one can ever take away from him.
"I learned that in a community where everyone struggles in some way, shape, or form, it is important to treat everyone with respect. Give them a smile. You never know what someone is going through and just one simple act of kindness can change that person's entire day. Who knows, maybe that one act of kindness will lead you to your new friend," senior Kly Suquino said.
Angie Villalobos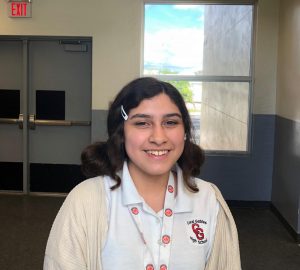 Villalobos, like the other applicants, is a determined student with a passionate story to light her journey. She emphasizes that, as a person with income and financial problems, she often feels limited when it comes to college, but she wants to have a fighting chance.
The QuestBridge Match program allows her to chase her academic dreams, without ending up in severe financial debt at the same time. Her dream schools are Yale and Bowdoin, and she hopes to study psychology. The QuestBridge match program would make all of this a possibility.
Her advice to those in the same path is that the work that is needed to get to success is overwhelming, but the long term benefits outweigh everything else. Challenging herself constantly is what has gotten her this far; she wants to have a great, successful career. She claims that knowing that she can always do better and that circumstances should not limit someone has proved to be her biggest motivator.
"Everyone has their own life struggles going on; nothing is ever easy for people. You just have to find a way to use what you learned to your advantage," senior Angie Villalobos said.
---
These five QB finalists have demonstrated that the reason for our school's Cavalier pride lies within the efforts of our hardworking students. Their determination and persistence in reaching for their goals is an example many should follow, and their resilience is unparalleled. If you ever see these students around campus, make sure to congratulate them for all of their endeavors, and wish them luck during the next phase of the QuestBridge application.