Catch a Cav with Character: Knowledgeable
Every month, one student per grade is designated to represent a characteristic pertaining to the ideal Cavalier personality. For the month of February, four students were recognized as being "knowledgeable", an important trait in both academics and life. What distinguished these students from the rest was their genuine interest in gaining more knowledge. Congratulations to the students for all their hard work!
Grade 9: Felix Audouze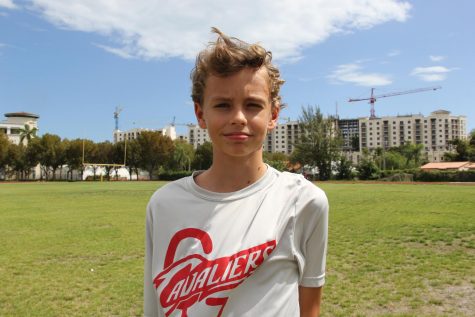 Being a freshman in high school is not an easy task, yet Felix Audoze has found a way to balance the new workload and his own personal hobbies. From a young age, Audoze has had a strong interest in reading, which was sparked by the Percy Jackson book series and continued with countless others. Audouze also enjoys reading historical novels and thoroughly enjoys his Advanced Placement World History, class because it allows him to expand his knowledge. When not reading his favorite novel or studying for his core classes, Audoze enjoys playing soccer as part of a high-ranked competitive team.
"Being recognized for this award is an honor; freshman year is not always the easiest, but I am glad to see that my teachers have seen my hard work which paid off by being recognized," freshman Felix Audouze said.
Grade 10: Rafael Martinez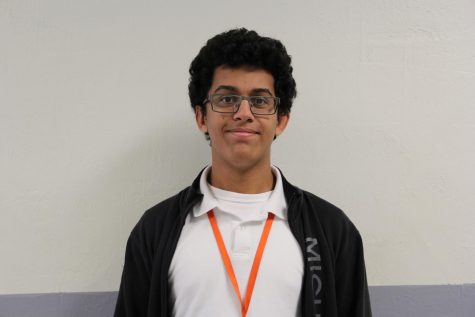 Rafael Martinez is the kind of person who goes out of his way to learn about anything and everything he can. He is a jack of all trades. Martinez excels in all areas of the school, shining brightest through his participation in Catharsis and Gables W.I.Z.A.R.D.S. as Head Wizard. In his spare time, Martinez enjoys playing video games and reading about history. He has a special interest in debates surrounding philosophical ideas and has strong opinions on the plot of the books he has read over the years. Teachers like his work ethic, as it reflects his genuine interest in everything he does. His breadth of knowledge has allowed him to succeed in both academic and personal arguments, as Martinez is sure to have a fact related to the topic at hand.
Grade 11: Jade Roman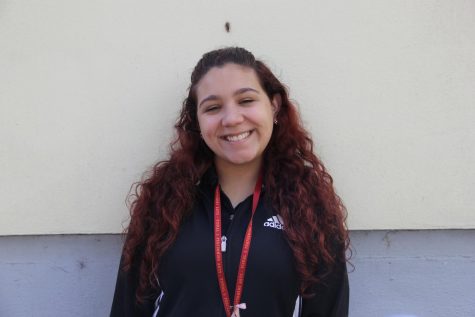 Jade Roman's hunger for knowledge has impacted her everyday life and has propelled her through school and her social life. She is a trivia master; those who know Roman personally commend her on her ability to pull facts at any random time in any field of knowledge. She enjoys a healthy debate, as she believes it is a way to expand your mind. Roman shows her interest in various fields such as Interact where she serves as the treasurer, Tri-M where she is the President, and the Gables a cappella group, Divisi. She has a rigorous schedule but still finds time to pursue her own personal interests. In her free time, Roman enjoys listening to music to allow her brain some time to relax.
"I am honored to have been recognized as knowledgeable, but I believe that knowledge comes in many forms besides academic. Being recognized as knowledgeable makes me more interested in learning more, and I cannot wait to see where my quest for knowledge takes me," junior Jade Roman said.
Grade 12: Adriana Obeso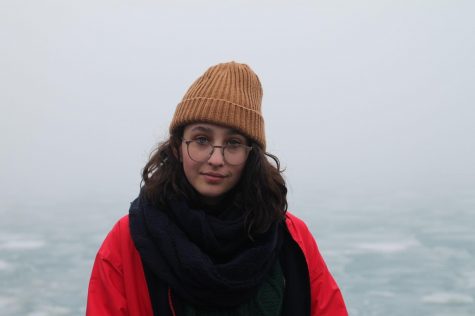 Adriana's passion for learning began at an early age; she was always curious about the world and that curiosity led her to discover law and global politics, a passion she holds to this day. Obeso is currently the Secretary of Model United Nations, which has given her the opportunity to study what she loves. She is also taking a Dual Enrollment Political Theory class offered at Coral Gables High, which has opened up many new doors in her mind. One of her most outstanding accomplishments in her pursuit for learning has been completing the Extended Essay (EE), a requirement for the International Baccalaureate (IB) Diploma. Obeso dedicated countless hours to the paper in the UM Law Library, researching laws outlined in the Rome Statute that failed to protect the Rohingya, a native group that currently resides in northern Myanmar but is being persecuted by their government. When not pursuing her desire for knowledge, Adriana enjoys expressing herself creatively through clothes and art and also enjoys being with friends.