Yanik Ariste: Full STEAM Ahead
Yanik Ariste is a junior in the International Baccalaureate program who serves as Secretary of Clubs for Student Activities and Vice President of Membership for IBHS –  just two of the long list of honors Ariste has received throughout her high school career. Adding another title to her name, Ariste received an Award of Excellence earning the Regeneron Science Award at the Miami-Dade North campus.
The Regeneron Science Award was awarded to Ariste's Group 4 project where her and her group tested water fountains around the school for the presence of lead and amount of total dissolved solids (TDS). Total dissolved solids is a meaure of impurities in the liquid tested and luckily of all 24 of the group's trials, no lead was found in the school fountains. The level of total dissolved solids was well below the limit of excellent quality according to the World Health Organization, standing at maximum concentration level of 15 parts per billion (ppb), a number set by the Environmental Protection Agency (EPA).
"After testing all 24 samples from eight different water fountains on three separate days, I was relieved to find that there was no prescence of lead in our schools water and that our average total dissolved solids was 126 ppm when the limit for excellent is 300 ppm," Ariste said
The inspiration for this project stemmed from the current crisis affecting Flint, Michigan, where the drinking water has been proven to be contaminated with 104 ppb of lead-nearly seven times greater than the EPA limit. Ariste's group decided to test our school's fountains for possible contamination as lead can have severe consequences, predominantly in young populations.
"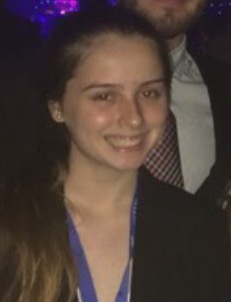 I carried out this project on Saturday mornings by collecting water samples from different water fountains and then determined the TDS with the TDS meter and then used an indicator to determine if there was lead. The indicator would turn the water a yellow, orange, brown, or black upon reaction with the lead and due to the fact that the water remained clear, it was determined that there was no traceable lead.
— Yanik Ariste
This Regeneron Science Talent Search Award presented to Ariste on Sunday recognized her as a potential candidate for the Science Talent Search (STS). This award is presented to rising seniors to recognize and honor their hard work demonstrated through their research in the areas of science, technology, engineering, and math.
In her future, Ariste is not definite in what she would like to study once she graduates, but is inclined to the fields of statistics and social sciences. Her passions for this subject were driven by her preference to math and her love of working with others. Ariste hopes to find a career that allows her to combine her two passions.
Leave a Comment
Your donation will support the student journalists of Coral Gables Senior High School. Your contribution will help us cover our annual website hosting costs.
About the Contributor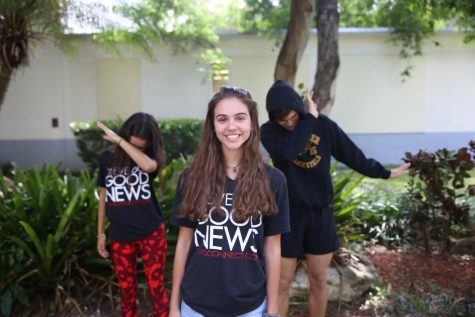 Emily Simon, Editor-in-Chief
Emily Simon is a senior in the International Baccalaureate (IB) program at Coral Gables Senior High. Serving as both the Features and Student Life editor...