Silver Knight Nominees Share Service Projects
Take a look at this year's Gables Silver Knight nominees and what inspired their respective significant community service projects.
General Scholarship nominee: Alexa Alcalay
Alcalay founded "Books for Bimini", a project designed to encourage and supply reading opportunities to children living on the island of Bimini. She also was instrumental in the installation of Gables' new bicycle rack.
"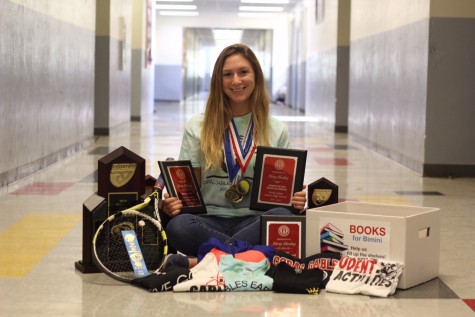 I did a book drive and established the first library in Bimini. I've been a lifelong traveller to the island, ever since I was a little girl, and I felt such a strong connection that I felt compelled to give back. So I created a project and worked with the kids to promote education and overall improvement of their living conditions.
— Alcalay
Mathematics nominee: Maria Arroyave
Arroyave renovated the family rooms at the Miami Rescue Mission Center for Women and Children, a shelter for homeless and abused women and their children.
"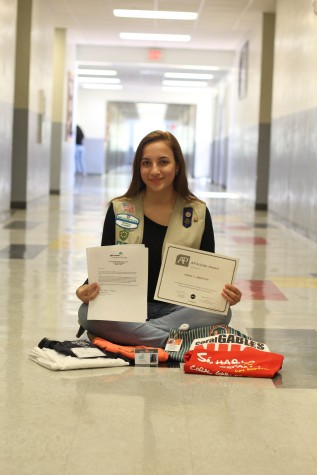 I wanted to give the families [at Miami Rescue] a more comfortable, inviting, stable place to call home so that they could have more confidence to go out into the world and get back on their feet.
— Arroyave
Speech nominee: Jose Balcazar
Balcazar organized a rally in his community surrounding the topic of Youth Homelessness Awareness. He also was instrumental in the installation of Gables' new bicycle rack.
"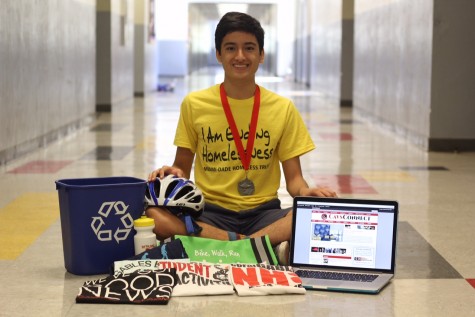 My project revolved around youth homelessness awareness and ways to alleviate its prevalence in the Greater Miami area. As a part of the Youth Advisory Committee with the Children's Trust, I was given the opportunity to speak to homeless children who have truly remained perserverant despite encountering countless obstacles. The casual, yet inspiring, conversations with these children compelled me to be an advocate for this cause and is what bulit the foundation of my Silver Knight project.
— Balcazar
Social Sciences nominee: Caroline Bauwens
Bauwens collected and calibrated reading, myopic and hyperopic eye glasses and traveled to the island of Haiti to deliver and distribute them. She plans for her sister to take over and continue the project after she graduates.
"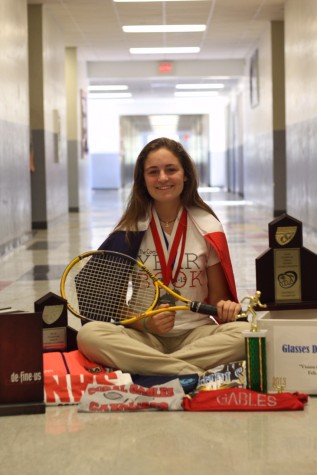 Sophomore year I started volunteering at the at the Little Haiti Cultural Center as an aid to a French teacher there on weekends and I became really close to some of the kids. When junior year started I had to come up with a CAS project and since I (and my mom) am very myopic I figured I could combine the two interests into one project. I've known people in previous years to do drives for clothes and and school supplies and shoes but no one ever thought the other resources they might be lacking, such as vision aids. When I was in Haiti and I was helping with the distribution of glasses, a little boy and his dad came in to talk to the eye doctor. The little boy was no older than six and was about as tall as my hips and he had a burned eye lid to his cornea, apparently a piece of coal or some type of burning thing flew out and hit his eye and his case made me realize that the glasses will not only offer vision but protection as well.
— Bauwens
Vocational Technical nominee: Avery Budin
Budin organized a toiletry drive for the RENMEN Foundation, an all-girls orphanage in Haiti, and is influential in several education and wildlife organizations.
"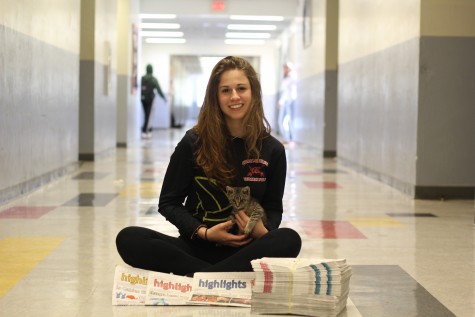 I wanted to bring attention [to] a cause that no one had heard of before and that I had a personal connection to. I found out my godmother was adopting teenage girls from a small orphanage in Haiti and asked if they needed anything. I ended up organizing a school wide drive and shipping suitcases full of supplies to Haiti after a month of collecting.
— Budin
Music Dance nominee: Allyssa Dobkins
Dobkins planned to introduce a Dance Marathon for the Children's Miracle Network, "an international non-profit organization that raises funds for children's hospitals, medical research and community awareness of children's health issues," at CGHS. The project did not take place, but money Dobkins raised was still donated to the organization. Dobkins plans to leave the project's potential to two other CGHS students next year.
"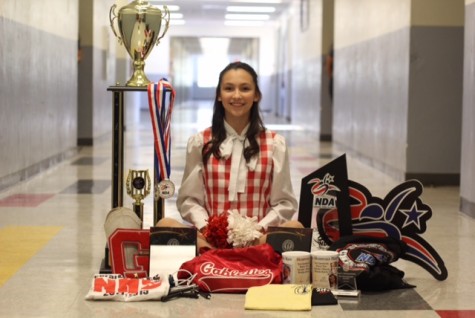 I was inspired by the impact dancing for the community had and having a younger brother, I couldn't imagine not merging my love for the two. Although the actual event did not take place, it was a dream project.
— Dobkins
Digital & Interactive Media nominee: Alexander Duran
Duran stimulated collaboration between local and international restaurants to form a cookbook entitled "International Recipes of Hope." Proceeds of the cookbook were donated to Love146, an organization concerned with putting an end to human trafficking.
"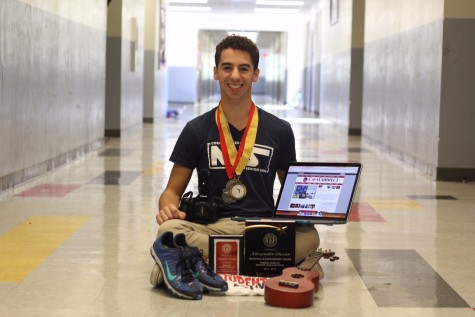 I made a collaborative cookbook from local chefs and restaurants that donated recipes. All the proceeds from the book go to Love146, an organization that aims to end human trafficking. I was inspired by a friend of my mom's who works in the airport. He told me about how common human trafficking really is.
— Duran
Athletics nominee: Britnee Ellison
Ellison organized a canned food distribution service for homeless and low income families incapable of providing themselves with basic nutritional necessities, as well as initiated four mini sport camps within UrbanPromise Miami, an organization located in Little Havana meant to inspire and reach out to youth in the area.
"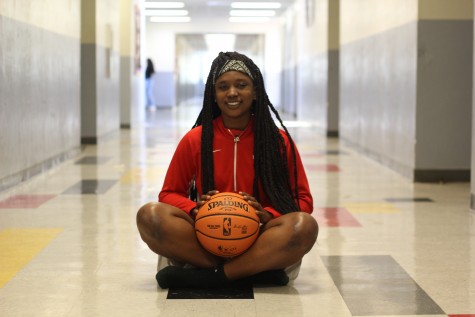 What inspired me to do this [project] was [that] I have seen what it is like to be a struggling youth and I though by opening up [the kids'] minds to new things, they'd find new passions.
— Ellison
World Languages nominee: Elliot Kutmus
Kutmus helped citizens in Greece in the Miami area by creating projects geared toward providing school supplies to children in need, supporting an assisted living facility and promoting community service in Coral Gables.
"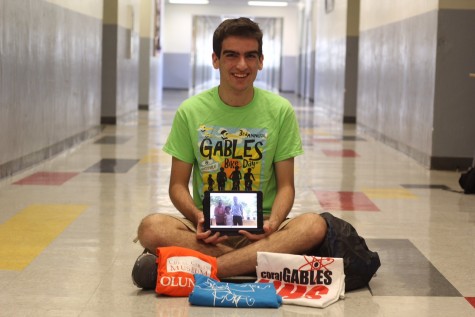 I washed cars, raised money and donated [the money] to [an] assisted living facility that the Greek government was threatening to close down…I did [this project] because I saw the need that existed and I wanted to make a difference.
— Kutmus
Journalism nominee: Hanna Payne
Payne created a Marine Coral Lab in the science department at CGHS to serve as a learning tool and research opportunity for students.
"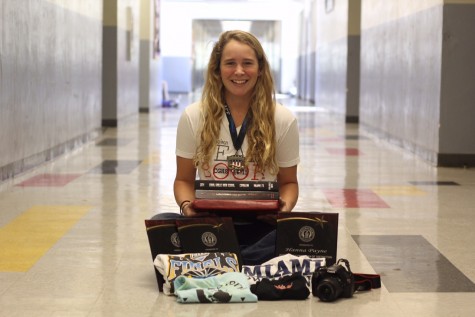 My Silver Knight project revolves around an initiative I took my junior year to start a marine coral lab in the science department at Gables. I am passionate about marine and environmental science, and I wanted to find a way to share the opportunity for research and understanding with other students.
— Payne
Business nominee: George Ramirez
Ramirez represented Gables at the Youth Empowerment Summit and addressed the issues of childhood homelessness and human trafficking.
"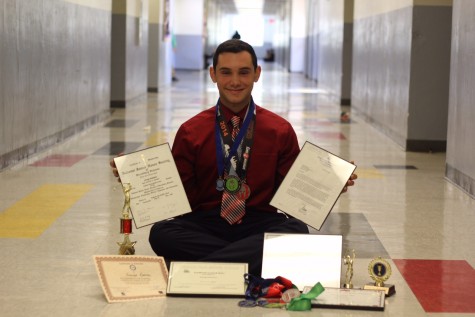 I got introduced [to] the Youth Empowerment group by my sophomore year and as I got more incorporated I saw there was a lack of initiative by the student body, and people with personal issues, whether at there house or at school, were still scared to come out and ask for help…I started to evolve the group to bring out those who were [affected] to show them they're never alone and a person like me with an amazing group of supporters will stand by their side to help them get through everything no matter what…Change starts by believing in yourself first before you can help others.
— Ramirez
English nominee: Carla Stieghorst
Stieghorst assisted in carrying out "Books for Bimini." She also was instrumental in the installation of Gables' new bicycle rack.
"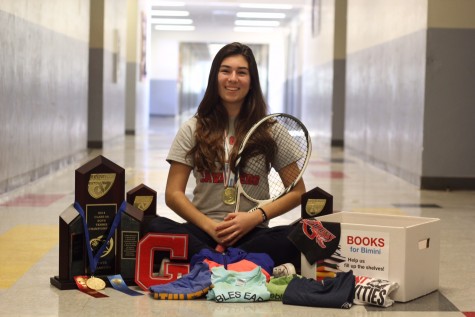 My best friend, Alexa Alcalay, had been going to Bimini her whole life and we both saw a gap in the student's reading so we decided to open up a library to broaden the opportunities for the students of the island.
— Steighorst
Science nominee: Nicolas Viglucci
Viglucci is collaborating with Mack Cycle and Bike305 to create a program to encourage biking to school and bicycle safety. Viglucci has carried out multiple environmental conservation projects at CGHS and also was instrumental in the installation of Gables' new bicycle rack.
"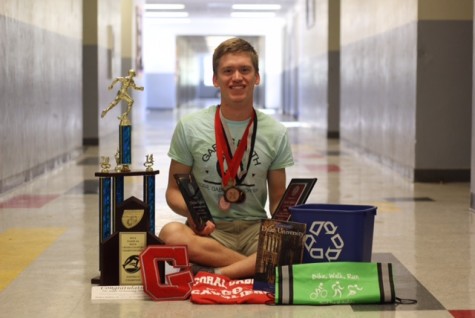 I've always grown up with a love for biking, partially instilled by my father, who is also an avid biker. An opportunity arose for me to install a bike rack and collaborate with some local organizations like Bike305 to create a safe biking program. It's important especially in south Florida because we lead the nation in the number of bicyclist deaths and injuries.
— Viglucci
Silver Knight award winners will be announced Wednesday, May 20.
Leave a Comment
Your donation will support the student journalists of Coral Gables Senior High School. Your contribution will help us cover our annual website hosting costs.
About the Contributor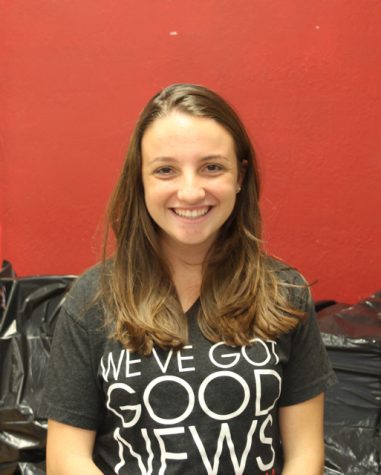 Annie Farrell, Copy Editor
Annie Farrell is a senior in the International Baccalaureate (IB) program at Coral Gables Senior High School. A seasoned Cavalier, Annie is involved in...