Isabella Gonzalez Does it All
IB freshman Isabella Gonzalez is the best definition of well-rounded student found at Gables. With experience in the performing arts and sports for over 11 years, you are likely to always find her on the stage or the field.
Gonzalez began acting, singing and dancing at the Key Biscayne Broadway Club as young as 3 years old. Her parents thought to involve her in as many activities as possible in order to expose her to all different types of activities that could later become a passion.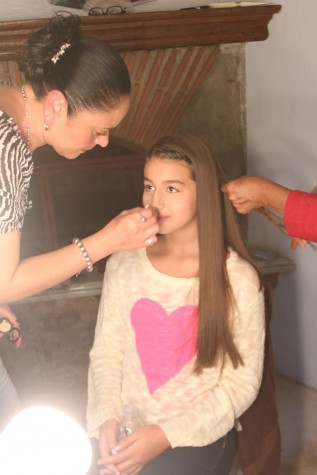 "Being on stage is like my second home. I'm a completely different person I am on stage as I am in school," Gonzalez said.
After discovering her passion and talent for singing, she joined a music group with 2 of her friends from the Broadway Musical Theater; Give Me Five. They have all known each other since the very beginning of their singing careers.
In the summer of going into 8th grade, Give Me Five decided to audition for the X-Factor. This required her to miss about 2 months of school if they advanced into the finals. At first, the girls auditioned individually; Gonzalez being the only one that advanced, they decided to audition as a group. The girls advanced to the second stage but then were eliminated. To their surprise, the show granted them their spot back in the competition. The girls ended up as 6th finalist.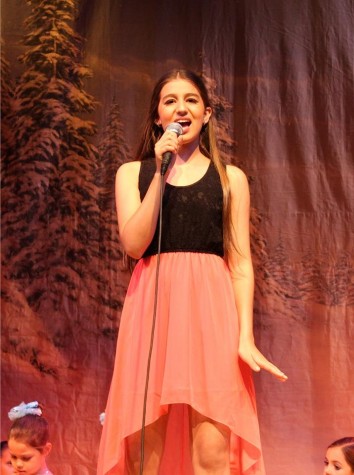 "X-Factor was such a great experience; just going to Mexico was amazing. Being on a huge stage with your makeup artists and fashion designer was an incredible experience for me," Gonzalez said.
After their stardom with X-Factor, Give Me Five gained loads of followers from all over the world. The girls resumed to uploading their music along with music videos on their social media.
Unfortunately, Gonzalez had to leave her beloved girl group in order to focus on her studies. Her passion for singing will still continue as she performs in plays for the upcoming musical theater.
On the totally opposite side of the spectrum, Gonzalez also found a passion for soccer and tennis as she joined various athletic summer camps when she was little. She has played soccer since as long as she can remember. Aside for playing for the Key Biscayne Soccer Club, she recently played as mid-fielder for the Gables Junior Varsity team.
As school is one of her top priorities, Gonzalez hopes to maintain an outstanding GPA while balancing her extracurriculars.
Gonzalez's strong dedication has given her the opportunity to truly enjoy her passions. Don't miss out everything she has to offer; as it is only the beginning of what she will become.