El estrés: ¿porqué debemos prevenirlo?
Hang on for a minute...we're trying to find some more stories you might like.
En las diferentes actividades que llevamos a cabo a lo largo del día, nos encontramos con situaciones difíciles y responsabilidades que nos abruman. Entre ellas se encuentran el tráfico y la puntualidad, fechas de entrega, la acumulación de trabajo, los deberes del hogar y las actividades extracurriculares. Aunque el cuerpo de cada quien tiende a tener diferentes reacciones ante estas eventualidades, todas son provocadas por estrés. Sin embargo, lo que para muchos es simplemente un dolor de cabeza o estómago, para otros es la causa de algunas enfermedades, reacciones físicas e incluso, problemas psicológicos.
"El poder que tiene la mente sobre el cuerpo es increíble, pues un cambio tan pequeño como lo es el de ver la vida en un ángulo diferente, puede hacer la diferencia entre llevar una buena o mala calidad de vida," nos compartió junior Tiahna Betancourt.
El estrés es conocido como alteraciones físicas generadas por situaciones agobiantes y de emergencia. Al presentarse estas situaciones, el cuerpo comienza a producir una gran cantidad de cortisol, una hormona conocida coloquialmente como la hormona del estrés. Dicha hormona, trabaja de forma positiva en situaciones de peligro o emergentes, pues nos ayuda a reaccionar de forma rápida y eficiente. Más, cuando se trata de situaciones estresantes que se presentan de forma continúa, la producción de cortisol se vuelve negativa en el organismo, pues es causante de diferentes reacciones como irritación, cambio de humor e hipertensión (solo por mencionar algunas). En caso de estrés crónico, las consecuencias pueden ser más severas, como cáncer, perdida de cabello, diabetes, obesidad y depresión.
"No sabía que el estrés podía causar graves enfermedades […] pienso que debemos de estar al tanto de nuestra salud aprendiendo a cuidarla dejando el estrés de nuestras vidas a un lado, y en vez, ver las cosas positivas que nos rodean, " dijo sophomore Natalie Abrahantes.
Hay demasiadas razones por las cuales las personas se estresan, sin embargo Marian Rojas, una psiquiatra española dedicada principalmente al estudio de la unión de mente y cuerpo, explica que nos estresamos por 2 razones; vivimos en el pasado (deprimidos), o nos la vivimos preocupados por el futuro (ansiosos). Esta psiquiatra no solo nos enseña a encontrar la causa de nuestros problemas de estrés, pero también como encontrar una solución. Gracias a diferentes estudios realizados por la Universidad de Harvard y su experiencia propia, Rojas llega a la conclusión de que la felicidad no se basa en las cosas que nos pasan, sino en la forma en la que interpretamos las cosas que nos pasan. Es en base a esta reflexión que ella explica que la forma más efectiva para lidiar con situaciones de estrés es aprendiendo a gestionar las emociones y vivir cada día con optimismo. Se ha demostrado que las personas más optimistas, son las que viven vidas más sanas y largas solo por el simple hecho de la forma en la que perciben lo que les rodea.

About the Contributors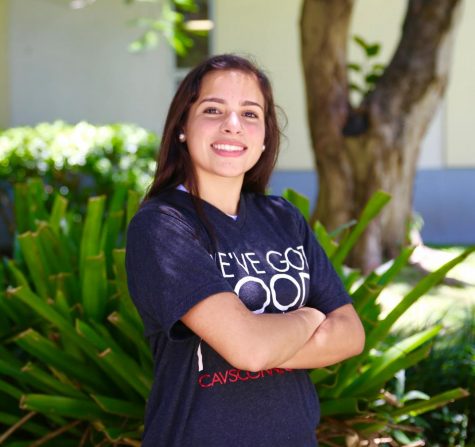 Jimena Romero, Staff Writer
Jimena Romero is a dedicated junior enrolled in the International Baccalaureate career-related program. She became a member of CavsConnect towards the...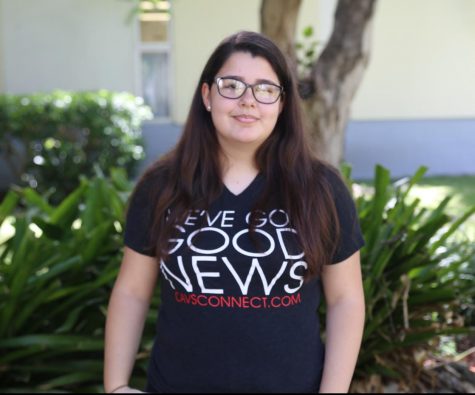 Mercedes Debesa, Artist
Entering her junior year in the International Baccalaureate (IB) program, Mercedes Debesa is excited for her first year as an artist in CavsConnect. Since...