Brazda conquista Brown
El verano presenta la oportunidad para que los estudiantes se desarrollen más allá de la escuela y aprendan sobre lo que les interese. Este interés por seguir el aprendizaje durante las vacaciones es algo que junior Chris Brazda ejemplifica. En una de las universidades más reconocidas del país, Brown, Brazda se pasó varias semanas viviendo la experiencia universitaria.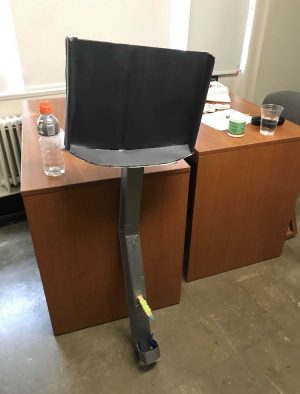 Con clases como cálculo y física al nivel AP en su repertorio, Brazda explica "siempre he sabido que mi futuro será en el campo de STEM (ciencias, tecnología, ingienería, matemáticas), pero sin saber que carrera en específico." Brazda dice que por esta incertimdumbre fue que escogió el programa, que le daba la oportunidad de explorar aspectos diferentes del campo.
Adoptando la vida de un estudiante universitario, Brazda pudo vivir la independencia, y las muchas responsabilidades con que viene. Brazda nombra esta independencia como una de las razones por cual escogió el programa; para tener un gusto de lo que es la vida después de high school. Pero su tiempo en Brown no fue solo libertad y diversión, Brazda escogió el programa por su rigor académico.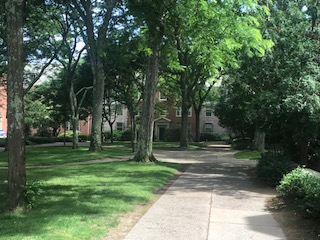 "Cuando llegué a Brown no tenía idea con cuanta diversidad me iba a encontrar en el campus. En un momento estuve jugando baloncesto y conmigo en la cancha había alguien de Sri Lanka, Arabia Saudita, Londres y Hong Kong simultaniamente. Esto me demostró la cantidad de competencia internacional  que existe cuando se aplica a la universidad y el nivel de diversidad que hay en las universidades," dijo junior Chris Brazda.
Uno de los proyectos mayores que Brazda pudo realizar durante su tiempo en la universidad fue una réplica del cerebro humano, usando un programa llamado MatLab. Su profesora les explicaba las funciones de los lóbulos y regiones del cerebro a un nivel químico y nervioso. Por cada función, tenían que crear un programa que pudiera reproducir exactamente la estructura y funcionamiento de esa zona del cerebro. Al final, terminaron con un modelo digital completo de órgano central de sistema nervioso humano. En una de sus otras clases, introducción a ingeniería, pudo explorar los aspectos creativos y prácticos de la ciencia.
"Fui asignado un grupo, en el cual tuve que resolver un problema propuesto por el profesor de la clase. Nos tocó crear una herramienta para facilitarle la vida a esos con discapacidades. Diseñamos una pala que se puede utilizar con solo una mano, para esos con alguna amputación o deformidad física," dijo junio Chris Brazda.
Una experiencia inolvidable y extremadamente enriquecedora, Brazda asegura que la repetiría dada la oportunidad. Encontrando oportunidades para aprender más allá del ámbito escolar, uno puede descubrir y desarrollar talentos nuevos.
About the Contributors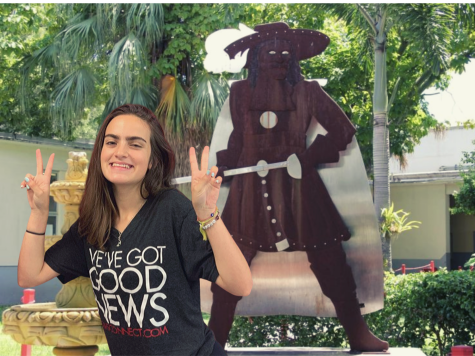 Ana Capiro, Spanish, Student Life and Copy Editor
Ana Capiro is a senior in the International Baccalaureate (IB) program, and can't wait to start her third year in CavsConnect as the site's Spanish, Student...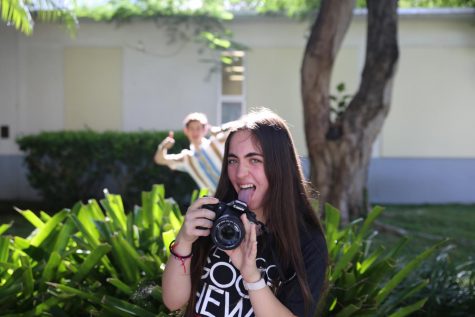 Emily Kay, Photographer
Emily Kay is a current junior in the International Baccalaureate Academy (IB) at Coral Gables Senior High School. She is ecstatic to have become a part...