El largo caso del "Atacante del Estado Dorado"
Un juez ha dictaminado que las autoridades pueden recolectar ADN, huellas dactilares y fotos corporales del hombre sospechoso de ser el asesino Golden State de California. Joseph DeAngelo, de 72 años, apareció el jueves por la mañana esposado a una silla de ruedas en un tribunal de Sacramento conectado a la cárcel del condado donde está detenido. Él no habló en la corte. La ola de crímenes letales del "Golden State Killer" incluye una pausa de cinco años que ha permanecido como un misterio desconcertante hasta el día de hoy.
Pero ahora, con el arresto de Joseph James DeAngelo, un ex oficial de policía de 72 años, el detective principal del caso cree que sabe por qué el presunto asesino en serie que aterrorizó a los residentes de California durante dos décadas tomó un descanso entre un doble homicidio en 1981 y el último asesinato atribuido a él en 1986.
"Es una tragedia lo que sucedió y es un gran avance por fin ponerle un fin a esta investigación que causo mucho daño a diferentes personas," dijo sophomore Luis Gonzalez.
El año pasado, Paul Holes, un investigador de la oficina del fiscal de distrito del condado de Contra Costa, escuchó acerca de una ruptura en un caso que pensó que podría ayudarlo a resolver uno que había consumido su vida durante décadas. El Sr. Holes había pasado años buscando al Asesino de Golden State, que presuntamente fue responsable de 12 asesinatos y más de 50 violaciones, y que esparció el terror en California durante los años setenta y ochenta.
El motivo del ataque de Joseph James DeAngelo es desconocido. Sin embargo, una víctima a fines de la década de 1970 dijo a los investigadores que, mientras la violaron, escuchó a su agresor decir: "Te odio, Bonnie."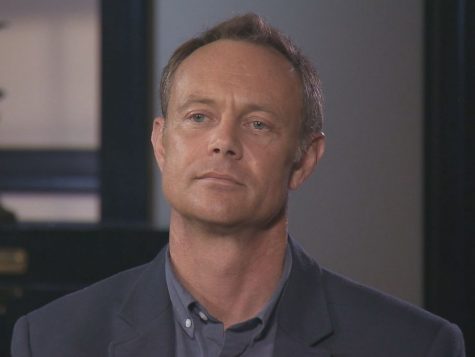 "Los familiares de las victimas deben sentir un gran alivio sabiendo que el atacante ya no esta suelto," dijo junior Paula Martinez.
Holes dijo que cuando las autoridades comenzaron a investigar los antecedentes de DeAngelo, encontraron un artículo de periódico de la década de 1960 sobre su compromiso con una mujer llamada Bonnie Colwell. Pero la pareja nunca se casó.
El Departamento del Sheriff del Condado de Sacramento, que actualmente está investigando el caso, no ha ofrecido públicamente ninguna teoría sobre por qué los asesinatos se detuvieron durante los cinco años o se detuvieron después de 1986. Holes dijo "Finalmente pude ver el rostro del hombre que he estado buscando durante 24 años. Ahora puedo leer estos archivos de casos y visualizar a Joe DeAngelo cometiendo estos actos, a diferencia de este enmascarado sin nombre."
About the Contributor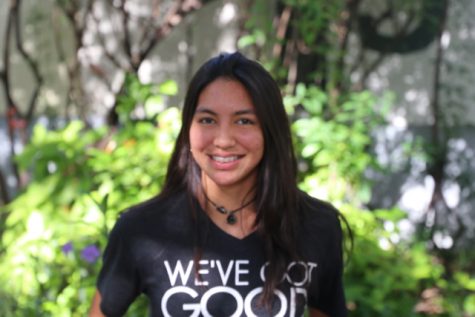 Paula Gonzalez, Staff Writer
Paula Gonzalez is a senior in the International Baccalaureate (IB) program at Coral Gables High School. Coming from Perú her sophomore year, she quickly...