El gobierno cierra sus puertas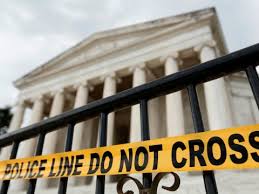 Hang on for a minute...we're trying to find some more stories you might like.
Recientemente hemos experimentado en E.E.U.U lo que es conocido como un cierre de Gobierno. Un Cierre de Gobierno, refiere a cuando partes del gobierno estadounidense cierran hasta que el gobierno pueda decidir sobre planes de gasto. Esto genera un problema debido a que muchas agencias federales cierran, por lo que potencialmente cientos de miles de empleados de gobierno tienen un permiso de ausencia, a menudo sin remuneración. Servicios tales como seguridad nacional, la generación de electricidad y control del tráfico aéreo siguen, pero otros consideran no esenciales, como centros de procesos para visa y pasaporte, podrían ser postergados. Lo que hemos visto recientemente es que el Secretario de Defensa, Jim Mattis, dijo que mas del 50% de su departamento no iría a trabajar, y algunos de los militares mantenimiento, entrenamiento y operaciones de inteligencia vendría a un alto.
"Espero que el Cierre de Puertas del gobierno no duré mucho, como ha sido el caso en previas situaciones parecidas donde el shutdown duró cerca de 21 días. Sé que el ultimo fue en el 2013 el cual duró 16 días, esto no fue muy bien recibido por la sociedad ya que afecta de muchas maneras procesos en tramite y genera inseguridad," sophomore Braulio Gonzalez dijo.
Esto ocurre debido a que una cuenta de gasto, llamada un proyecto de ley de apropiaciones en el lenguaje político de los Estados Unidos, tuvo que ser aprobada por el Congreso y firmada por Presidente Donald Trump antes de la medianoche el viernes 19 de enero. Lamentablemente, esto no sucedió, y sin un acuerdo sobre el gasto del gobierno federal efectivamente cierra sus puertas.
Se dice que la culpa de este suceso depende en el punto de vista. Los republicanos han etiquetado el suceso cierre Schumer, echandole la culpa a líder de la minoría del Senado Chuck Schumer, quien dirigió a los demócratas para bloquear el proyecto de ley. Sin embargo, los demócratas dicen que había un acuerdo sobre inmigración, un escollo importante, ante el Presidente.
"Lo mas indignante de un Cierre de Puertas de Gobierno, es que muchos empleados se quedán sin paga y son afectadas de muchas maneras," senior Maria Caudales dijo.
Demócratas en el Congreso insisten en que cualquier nueva medida gasto provisional para mantener el gobierno debe incluir una solución legislativa sobre la acción diferida por ley llegados en la infancia (DACA). Los republicanos, sin embargo, decir que DACA debe tratarse por separado de este proyecto de ley de gasto. Si los miembros del Congreso no pueden llegar a un acuerdo antes del plazo, el resultado será un cierre del gobierno.
Esto afectara muchos tramites en proceso e incluso afectará el ingreso económico de los empleados del gobierno. El Cierre de Puertas del gobierno es algo que no tiene un efecto positivo en la población ya que afecta en muchas maneras el desempeño del país.
About the Contributors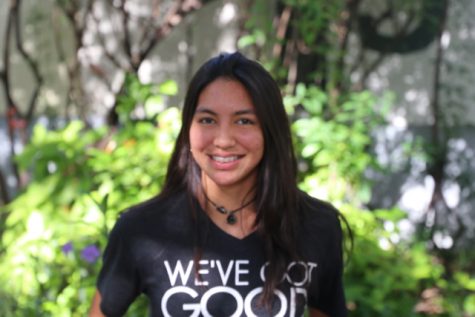 Paula Gonzalez, Staff Writer
Paula Gonzalez is a senior in the International Baccalaureate (IB) program at Coral Gables High School. Coming from Perú her sophomore year, she quickly...