Insidious 4
https://www.youtube.com/channel/UCRKGkZsTE1-3SAw4iKbB6xg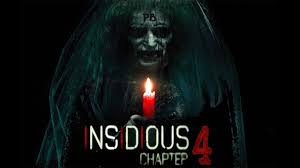 Estreno: 5 de Enero 2018
 MPAA: PG-13
Director: Adam Robitel
Créditos de Escritor: Leigh Whannel
Estrellas: Lin Shaye,[Elise Rainier],Leigh Whannel [Specs], Angus Sampson [Tucker], Kirk Acevedo [Ted Arza], Caitlin Gerard [Imogen Rainer], Spencer Locke [Melissa Rainier],Josh Stewart [Gerald Reinier], Tessa Ferrer [Audrey Rainier], Bruce Davidson [Christian Reinier]
Nuestro Grado: A+
A principios de el 2010 salió al aire por primera vez la película La Puerta de el Demonio, la cual tuvo gran aceptación en el público, pero nadie se imaginó que hoy 5 de enero de el 2018 ya la saga estuviera en su cuarta parte: La Puerta de el Demonio, La Última Llave. La cual da un giro y se remonta a la trama principal de la película original [primera parte], ya que la película se centra en la actriz principal Lin Shaye que actúa como vidente en la saga a diferencia de la segunda y tercera parte.
El prólogo de la historia es bastante elocuente e incluso para personas que no hayan visto las partes anteriores de la saga, pueden comprender la gran mayoría de la película porque son muy pocas las partes que tiene que se remontan a las partes anteriores. Al principio de la película se remonta a la vida de la actriz principal en su casa, y como desde niña empieza a desarrollar el arte de la videncia, la cual ocasiona en ella grandes traumas infantiles ya que por este motivo era golpeada por su padre, pero encuentra la salvación en su madre. En el acto seguido la trama cambia totalmente y se navega en el mundo de la tensión [así te mantienes la película completa] y comienzan a ayudar a un hombre en un nuevo caso ya que asegura que hay una presencia en su casa. Esa casa resultó ser la casa donde Lin vivió cuando niña casa cual tuvo que abandonar tras la muerte de su madre y los abusos de su padre, y ahí junto a sus dos acompañantes Leigh Wannel [Specs] y Angus Sampsom [Tucker] dan un giro de comedia y risa en la película y te da aún más tensión ya que te distraes y hacen que los efectos sean aún más impresionantes. El final de la película fue más que impresionante e inesperado. Definitivamente una película que ningún amantes de las películas de suspenso y terror se deben perder.
"La película me encantó y me aterró a la vez, se la recomiendo a todos, una actuación y efectos más que increíbles," dijo junior Ivanna Barberis.
La película a tan solo pocos días de su estreno ha arrasado en el cine ya que su trama es muy buena, te mantienes en suspenso todo el tiempo, esperando a lo que se avecina lo cual nunca te esperas. Los efectos fueron muy buenos y aterradores. La actuación maravillos y los diálogos eran entendibles a pesar de la música que había en el fondo. Los trajes y el maquillaje de primera. Se recomienda altamente para ir a verla a el cine, no se puede dejar de ver.Todo estuvo espectacular y muy bien proyectado lo que asegura un éxito total en el cine.
"La mejor película que he visto en toda mi vida," dijo freshman Jeyra Riviera.
About the Contributor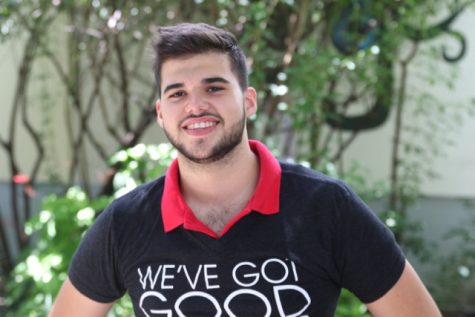 Orestes Garcia, Staff Writer
Orestes Garcia is a rising senior in the Health, Public Service and Law Academy at Coral Gables Senior High. Orestes is a humble and cooperative guy, who...