Tren descarrilado en Seattle
Telemundo
El accidente fatal de Amtrak al sur de Seattle, ocurrió el lunes por la mañana. Un tren de Amtrack se descarriló y arrojo los vagones fuera de la vía hacia el tráfico de la hora pico al tomar una curva casi tres veces el límite de velocidad, matando a tres personas e hiriendo a más de 100. El descarrilamiento del tren de Amtrak no. 501, fue la carrera inaugural de un nuevo servicio de Seattle a Portland. El presidente de Amtrak, dice que la empresa está "profundamente apesadumbrada" después de que un tren se descarriló esta semana en el estado de Washington y cayeron de un puente sobre una autopista.
Todos los miembros del equipo se encuentran hospitalizados, y la Junta Nacional de seguridad de transporte está trabajando para establecer entrevistas con ellos para obtener más detalles sobre el accidente de Amtrak Cascades 501 cerca de DuPont, Washington. Hay muchas preguntas, pero pocas respuestas. No está claro por qué el tren viajaba a 80 mph en una zona de 30 millas por hora, dijo el miembro de la NTSB Bella Dinh-Zarr. Añadiendo al misterio, el control positivo del tren, la tecnología que automáticamente puede frenar un tren de alta velocidad, no estaba activado.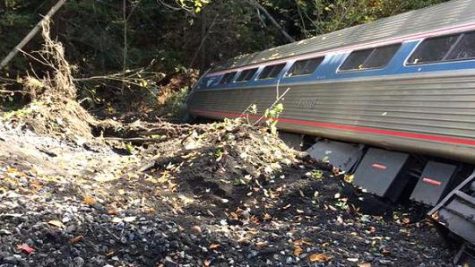 "Este es un terribe accidente sobre todo por cuanto las personas afectadas estan sufriendo. Tambien, me parece que esto es una irresponsabilidad muy grande por parte de la compañía," senior Maria Caudales dijo.
El choque dejó 65 toneladas de Vagones dispersas — varios de ellos en la carretera por debajo, uno bajo el puente, otros al lado del terraplén del ferrocarril y uno colgando del puente con un extremo apoyado en el carro de ferrocarril que había delante de él. En total, 13 de los coches del tren saltaron de las vías, informaron las autoridades.
"Espero que pronto las instituciones de control tomen medidas acerca de esta situación, para que eviten que esto ocurra en el futuro," junior Paula Martinez dijo.
Las investigaciones sobre el real motivo por el cual ocurrió el accidente continúan. Aún no se sabe si fue una irresponsabilidad de los conductores de los trenes o si el motivo del accidente fue debido a los carriles que se han creado. Definitivamente existe la posibilidad de que la empresa y los conductores del tren hayan cometido una infracción ya que el tren viajaba a una velocidad que excedía el máximo por mucho.
About the Contributor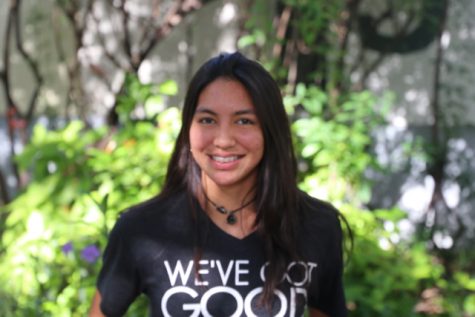 Paula Gonzalez, Staff Writer
Paula Gonzalez is a senior in the International Baccalaureate (IB) program at Coral Gables High School. Coming from Perú her sophomore year, she quickly...