Plan fiscal poco popular
Hang on for a minute...we're trying to find some more stories you might like.
Los líderes republicanos en el congreso tienen dos objetivos finales este año. Recientemente el presidente Donald Trump dijo que el plan de impuestos del partido republicano está creciendo en popularidad. Pero las encuestas no necesariamente respaldan eso. Menos de un tercio de los estadounidenses han aprobado el plan fiscal republicano. La misma encuesta puso índice de aprobación del Presidente Donald Trump al 35%, y encuesta de seguimiento diario de Gallup había divulgado el mismo porcentaje.
Trump dijo a los periodistas el martes que él considera que el plan fiscal como un "tremendo proyecto de ley para empleos y para la clase media." Continuó, "Creo que la gente vea que estan viendo esto más y más, mientras más popular se convierte. Y creo que el resultado final será incluso mejor." Sin embargo, citando a varias encuestas, CNBC señala que el plan "sigue siendo profundamente inpopular como la Cámara y el Senado se acercan a pasar un proyecto de ley común."
"Muchas personas consideran que el plan de impuesto GOP serán un peligro para los ciudadanos. Por lo visto el plan no ha sido muy popular desde el principio, es por eso que se ha generado gran confusión cuando Trump dijo que los ciudadanos ya están viendo las ventajas en el plan propuesto," dijo senior Maria Caudales.
Una encuesta de Gallup que se llevó a cabo el viernes y el sábado dio como resultado que 29% de los adultos estadounidenses aprobó el plan propuesto. Cincuenta y seis por ciento, mientras tanto, desaprobó el plan de impuestos. Incluso, la Universidad de Quinnipiac obtuvo una muestra de americanos del 29 de noviembre al 4 de diciembre y encontró igualmente una calificación de aprobación del 29%, con 53% de desaprobación. Un total de 61% de los encuestados siente que el proyecto de ley "favorece a los ricos a expensas de la clase media." Además, 41% cree que el plan incrementara sus impuestos. Antes de que la cámara de representantes apruebe su versión del plan fiscal, sólo 35% cree que verían un incremento en sus impuestos.
CNBC también citó una encuesta de Reuters/Ipsos desde finales de noviembre donde se vio igualmente una calificación de aprobación del 29% frente a un grado de desaprobación de 49%. CNBC concede, sin embargo, que una encuesta reciente ha "mostrado una ligera mejoría en el índice de aprobación del plan."
"Definitivamente hay suficiente evidencia como para darse cuenta que lo que el presidente Trump dijo acerca del plan de impuestos GOP no es del todo cierto. Creo que hay una gran confusión en todos con respecto a esta situación. Sin embargo, los resultados de las encuestas ayudan a aclarar estas declaraciones," dijo senior Paula Martinez.
Las diferentes encuestas que se han realizado por diferentes organizaciones, prueban que las alegaciones de Trump no son completamente certeras. Trump sustenta que el GOP plan de taxes cada vez se esta combirtiendo mas popular en los ciudadanos, sin embargo, hay mucha evidencia de que en realidad es lo contrario. El porcentaje de las personas que desaprueban este plan es mayor del que lo aprueba.
[powr-poll id=46649bd7_1513212887825]
About the Contributors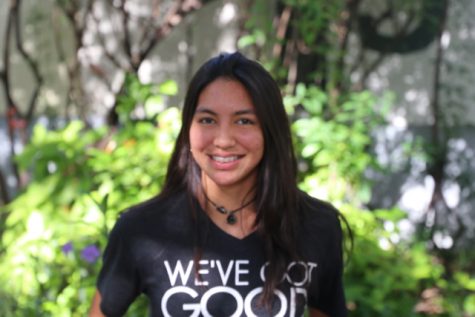 Paula Gonzalez, Staff Writer
Paula Gonzalez is a senior in the International Baccalaureate (IB) program at Coral Gables High School. Coming from Perú her sophomore year, she quickly...