Suelos de Irán sacudidos por terremoto
"
Espero que Irán se pueda recuperar pronto, me apena mucho que estén pasando por esta situación y ojalá podamos colaborar de alguna manera a su restablecimiento"

— sophomore Luis R. Gonzalez

El domingo pasado, Irán fue sacudido por el terremoto mas mortiferó del 2017. En este terrible desastre natural 450 murieron después del terremoto y cerca de 7.000 quedaron heridos. El terremoto se sintió en lugares tan lejanos como Turquía y Pakistán, siendo el sismo de 7,3 grados.

Las autoridades ya han iniciado actividades de rescate en las ciudades de Irán. Muchas personas han sido afectadas, ya que se reportaron 145 replicas, sugun la red estatal IRINN. El epicentro del terremoto fue en la frontera entre Iraq e Irán, a unos 350 kilómetros de la capital de Iraquí, Bagdad. Los daños materiales también han sido considerables, ya que cerca de 30.000 viviendas quedaron destruidas en Irán. Debido a la terrible tragedia, las autoridades de la provincia han anunciado tres días de luto.

"El terremoto en Irán ha sido muy fuerte y ha tenido terribles resultados. Espero que los ciudadanos se recuperen pronto de este suceso," dijo senior Katrina Darby.

El presidente de Irán ha garantizado que todos los recursos gubernamentales se han movilizado a Kermanshah, capital provincial. También el gobierno está haciendo todo lo posible para ayudar a que el país se restablezca, incluso han ofrecido hacer préstamos a personas que lo necesiten para reconstruir sus hogares.

Los daños mas graves también se han registrado en Darbadijan, una region de Kurdístan iraquí, ya que aqui el hospital principal quedó destrozado, lo que hace mas dificil la recuperacion. Muchas regiones se han quedado sin suministro eléctrico y muchos de los residentes dicen que están luchando por sobrevivir sin las necesidades básicas.  Las operaciones de auxilio podrían tardar meses debido a que mas de 500 aldeas en la región sufrieron daños y muchos de los pueblos afectados son muy remotos, lo que dificulta el acceso. La Media Luna Roja Iraní ha puesto en marcha a 16 equipos de respuesta, 31 equipos de rastreamiento y 48 equipos de emergencia. Los equipos están haciendo el mayor esfuerzo para trasladar a los heridos a la capital para que puedan ser atendidos.

En estos momentos difíciles para Irán todos debemos apoyar en lo mayor posible a los residentes de estas zonas para que se puedan recuperar lo más pronto posible.
About the Contributor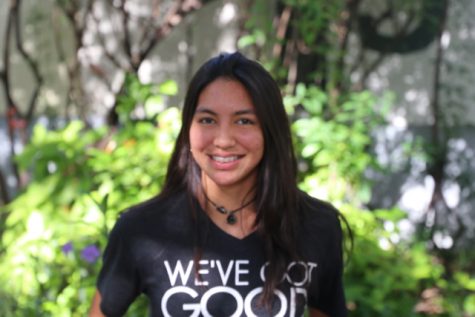 Paula Gonzalez, Staff Writer
Paula Gonzalez is a senior in the International Baccalaureate (IB) program at Coral Gables High School. Coming from Perú her sophomore year, she quickly...