Kevin Spacey: Víctima o Culpable
Hang on for a minute...we're trying to find some more stories you might like.
Kevin Spacey, el conocido actor por su participación en la exitosa serie 'House of Cards,'  ha sido acusado por ocho individuos de abusos sexuales. La policía Británica ha tomado cartas en el asunto y está investigando las denuncias contra el actor por un acoso sexual en 2008. Ocho personas hablaron bajo condición de anonimato y aseguraron haber sido víctimas de acoso o abuso sexual por parte del actor. También hay denuncias en las que se señala que se han presenciado actos de esta clase por parte del actor Kevin Spacey. El actor se encuentra en la mira de Hollywood después de que el intérprete Anthony Rapp lo acusó de agresión sexual en un episodio que tuvo lugar en 1986.
Tras la polémica, la producción de la sexta temporada de 'House of Cards' se ha suspendido hasta nuevo aviso. Spacey, el ganador de dos premios Oscar, aseguró a través de su representante que se tomará un tiempo para "buscar evaluación y tratamiento."
La primera denuncia contra el actor  ya está siendo investigado por la policía británica. El acoso sexual ocurrió supuestamente en Londres en 2008. Segun la informacion del Sun, el denunciante alega que en el momento del abuso sexual tenía 23 años y aspiraba a convertirse en actor. El denunciante y Spacey fumaron marihuana y el joven se desmayó. Cuando recuperó la consciencia se encontró con el actor abusando de él en el apartamento del artista. La víctima, que buscaba consejos para su carrera, se marchó rápidamente del piso aunque la estrella de Hollywood le advirtió que no le contara a nadie lo ocurrido.
"En mi opinión si Kevin Spacey ha sido culpable de estos abusos, se debe hacer una investigación para que se desarrollen los cargos correspondientes," senior Maria Gonzalez dijo.
La policía Británica alega que ya han iniciado las investigaciones. Mientras tanto el actor dijo via Twitter que lamenta la confusión. También aprovechó la oportunidad para establecer su orientación sexual,y que ha decidido vivir su vida como un hombre gay. Muchas personas sospechan que esta declaración busca confundir y desviar sobre las recientes acusaciones.
"Kevin Spacey debió haber declarado su orientación sexual en diferente momento por que da a parecer que busca crear más controversia para que se olviden las denuncias," dijo sophomore Braulio Gonzalez.
[powr-twitter-feed id=69417c48_1509925895279]
About the Contributors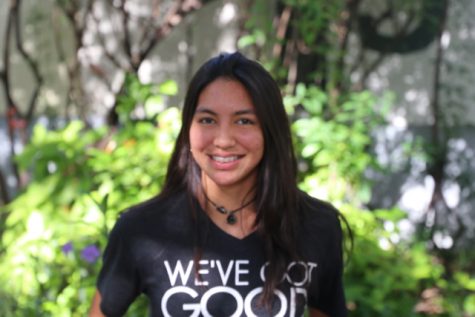 Paula Gonzalez, Staff Writer
Paula Gonzalez is a senior in the International Baccalaureate (IB) program at Coral Gables High School. Coming from Perú her sophomore year, she quickly...