Un Mundial Poco Usual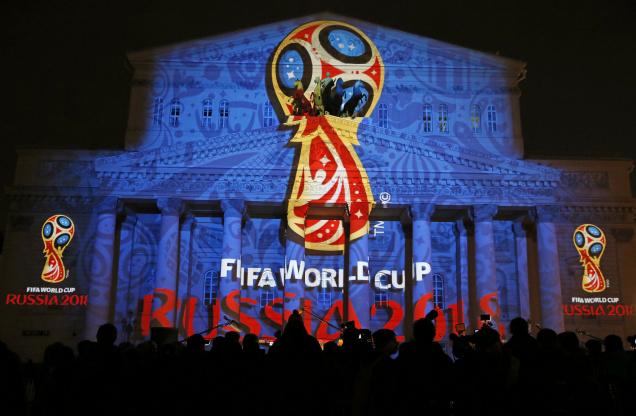 La etapa de clasificación para la Copa Mundial Rusia 2018 ha concluido en muchas confederaciones dejando a los seguidores con la boquiabiertos. Ha sido una difícil y larga trayectoria para los 32 países que obtuvieron su boleto a la justa mundial. Estas eliminatorias han sido particulares en muchos sentidos, ya que muchos países que se creía que asistirían se quedaron en el camino. Mientras otras que se creía que no irían, sorprendentemente están a pasos de representar a su país en Rusia.
Uno de los países que fue eliminado que sorprendió a muchos de los seguidores de este gran evento fue Estados Unidos. Estados Unidos quedo eliminado tras enfrentarse contra Trinidad y Tobago. El país no asistirá a la junta mundialista por primera vez desde 1986 y tras este evento se concluye su asistencia perfecta durante los últimos siete ciclos consecutivos. Muchos comentaristas presumen que Estados Unidos se dejó llevar por su buena reputación, tomo muy ligeramente los partidos y subestimó la capacidad de sus contrincantes. El primer tiempo del juego contra Trinidad y Tobago fue lo que le costó a Estados Unidos su puesto en la Copa Mundial Rusia 2018.
"El Mundial de Rusia 2018 me parece sin igualar, ya que muchos países se han preparado mucho y siento que van a entregar su maximo en la Copa," junior Paula Martinez dijo.
Para la sorpresa de muchos, Chile, un país que en los últimos años ha demostrado un alto desempeño, quedo fuera de la copa mundial. Esto se debió a la derrota contra Brasil donde este lo venció con un marcador de 3-0. Esto le llegó a Chile como un balde de agua fría ya que en los últimos años se han denominado como los subcampeones de América. Lo insólito de esta situación es que Chile se perdió la oportunidad de ir al mundial debido a un reclamo que le hizo a la FIFA lo que llevo a que en la suma de puntos Perú quede quinto y Chile sexto quedando eliminado del mundial.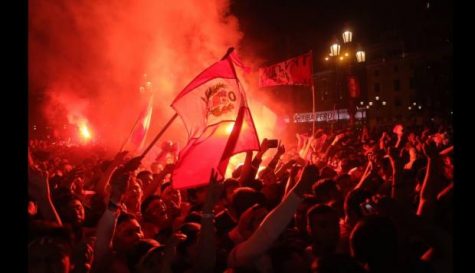 En aproximadamente 40 años el país de Perú nunca había estado tan cerca de presenciar el mundial como lo está ahora. Perú quedo quinto, quedando en repechaje contra Nueva Zelanda que se jugara el 11 de noviembre. Hasta el día de hoy es lo más cerca que este país ha estado a un mundial. Aunque aún no han clasificado oficialmente a la Copa las celebraciones han sido masivas y gane o pierda para los peruanos fue muy inesperado la clasificación y el sentimiento de felicidad ya se siente en ellos.
"Como Peruano me sentí muy feliz al saber que Perú tenia la oportunidad de clasificar al mundial. Todos estamos muy ansiosos por el repechaje contra Nueva Zelanda," sophomore Braulio Gonzalez dijo.
Sin duda alguna la Copa Mundial Rusia 2018 va a ser singular, todos los países están esperando con ansias poder demostrar su entrenamiento en la cancha. En cuanto a los espectadores, todos nos morimos de ganas por saber que país se llevara el título al mejor del mundo en fútbol.
About the Contributor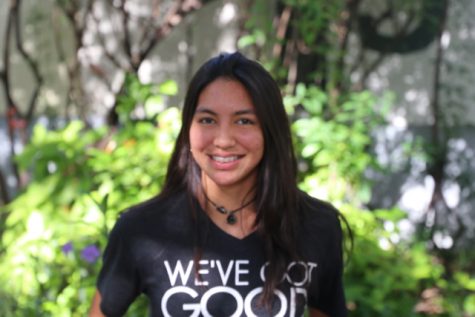 Paula Gonzalez, Staff Writer
Paula Gonzalez is a senior in the International Baccalaureate (IB) program at Coral Gables High School. Coming from Perú her sophomore year, she quickly...