NASA descubre nuevos planetas orbitando una estrella a sólo 40 años luz de distancia
El primer paso para encontrar vida fuera de nuestro propio planeta es encontrar un planeta como el nuestro: pequeño, rocoso, y a la distancia justa de la estrella que el agua líquida podría existir en su superficie. Esa es la razón por la que un anuncio de la NASA es tan emocionante: la agencia, junto con otros compañeros de todo el mundo, han encontrado siete planetas potencialmente terrestres orbitando una estrella a 40 años luz de distancia.
Es la primera vez que tantos planetas de este tipo se encuentran alrededor de una misma estrella; los siete planetas podrían tener agua líquida y quizás vida en la superficie. Los exoplanetas orbitan una estrella en la constelación Acuario llamada Trapista-1, siendo es un sistema solar muy diferente al nuestro. La masa baja de Trappist-1 permite a sus planetas orbitarlo muy de cerca y permanecer en la zona habitable. La distancia a la que los planetas orbitan Trappist-1 es comparable a la distancia de Júpiter a sus lunas. Se cree que todos los planetas son rocosos, y se cree que son alrededor del tamaño de la Tierra.
En este momento, los astrónomos están comenzando a estudiar las atmósferas de los planetas con los telescopios que tienen. De estas observaciones, se sienten bastante seguros de que los mundos son rocosos. Se cree que estos planetas están cerrados de forma tidal a la estrella, cada uno tiene un lado permanente del día y un lado permanente de la noche, y porque los planetas están tan juntos, aparecerían en el cielo como lunas.
"Es increíble cómo la tecnología y nuestro conocimiento sobre la vida cambia todo el tiempo. Espero que podamos conocer más de estos planetas en el futuro; ¿Y quién sabe?, quizás algún día estaremos viviendo en otro planeta," dijo el estudiante de duodécimo grado, Favian Ferrer.
Cuantos más astrónomos exoplanetas terrestres encuentren en la galaxia, más actualizan sus estimaciones de cuántos planetas parecidos a la Tierra podrían estar ahí. Para cada planeta en tránsito encontrado, debe haber una multitud de planetas similares (20-100 veces más). Pequeñas estrellas como Trappist-1 son algunas de las más comunes en la galaxia. Investigarlos probablemente dará más descubrimientos de los exoplanetas, lo cual nos ayudará a acercarnos más a encontrar lugares como la Tierra.
About the Contributor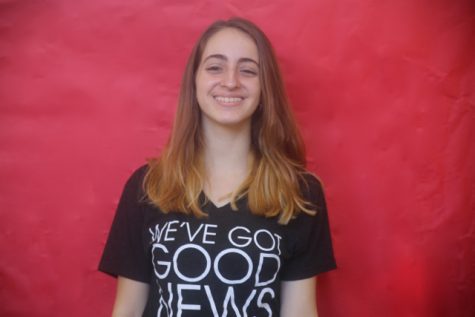 Veronica De Varona, Staff Writer
Veronica De Varona is a junior in the Visual and Performing Arts Academy at Coral Gables Senior High. Veronica was born in Havana, Cuba from a big and...