El huracán Matthew: su paso por el caribe y la Florida
Hang on for a minute...we're trying to find some more stories you might like.
Durante la última semana del mes de septiembre, específicamente el día 27 de dicho mes, un vuelo caza-huracanes detecto vientos sostenidos de 50 mph. El día 28, cerca de las 24 horas después del primer reporte, otro vuelo caza-huracanes reporta vientos de 60 mph, el equivalente a 95 km/h; convirtiendo así a "Matthew" en una tormenta tropical. Apenas un día después, Matthew se transforma en un huracán categoría 1 en la escala Saffir-Simpson, alcanzando los vientos máximos-sostenidos de 119 km/h.
A medida que el huracán Matthew se abría camino a través de las Antillas Menores, dirigiéndose hacia el Oeste, su magnitud al igual que sus vientos se fueron incrementando. Con las condiciones propicias para su crecimiento y alimentación, Matthew pronto alcanzaría la categoría 4, incrementándose la velocidad máxima de sus vientos a más de los 210 km/h. Ubicado al Norte de Colombia y Venezuela, Matthew daría un giro inesperado en su trayectoria, dirigiéndose ahora hacia el norte. Durante su paso por el Caribe, países como Haití, República Dominicana, Jamaica, y Cuba recibieron el impacto directo de vientos de Categoría 4, causando inmensos daños materiales y numerosas pérdidas humanas.
Dejando atrás a Cuba y habiéndose debilitado, el huracán Matthew se dirigía ahora hacia las Bahamas y la Florida. En su camino hacia la gran península y durante su paso a través de las Bahamas, Matthew gana poder y sus vientos aumentan a los 230 km/h. Matthew finalmente toca tierra en la ciudad de West Palm Beach el día 7 de Octubre, provocando grandes inundaciones y pérdidas materiales.
"Considero que todos los habitantes de nuestra comunidad estábamos preparados para lo peor y que habíamos tomado todas las medidas necesarias, pero por suerte no tuvimos grandes afectaciones en Miami-Dade", dijo el estudiante de onceno grado, Orlando Cruz.
El Huracán Matthew, luego de su inminente paso por el Caribe y la Florida, deja un saldo total de 898 muertes y daños materiales millonarios. Matthew ha sido considerado el huracán más grande que ha afectado el área del Caribe en la última década, desde el huracán Félix en 2007.

About the Writer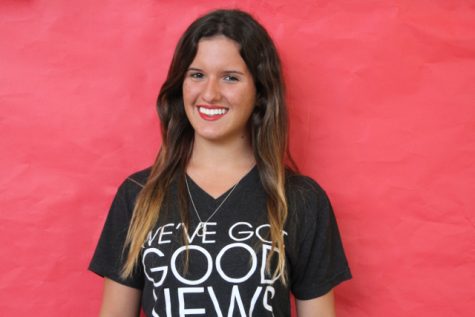 Claudia Gandara, Staff Writer
Claudia Gandara is a senior in the Business Management and Information Technology Academy. Since her transfer a year ago to Coral Gables Sr. High School,...