El Segundo Reemplazamiento del Samsung Galaxy Note 7 en llamas
El mas reciente teléfono de la compañía  Samsung fue lanzado en Agosto y de inmediato miles de personas empezaron a comprar el Samsung Galaxy Note 7. Este ha tenido muchos problemas técnicos desde que fue almacenado en las tiendas. Algunas personas reportaron que sus teléfonos estaban prendiendo fuego, lo cual es algo extremadamente peligroso. La compañia Samsung estaba culpando las baterías porque se estaban calentando demasiado y esto estaba causando que se estuvieran incendiando.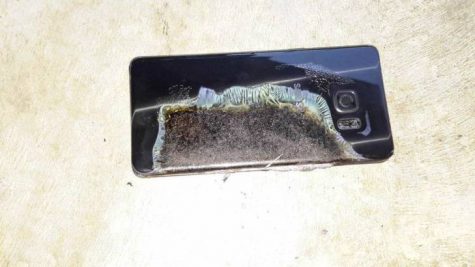 Al haber ocurrido esto, los vendedores de estos telefonos Samsung le estaban cambiando a todas las personas que tenían este teléfono por un nuevo reemplazo, que según ellos era "seguro". Supuestamente estos nuevos reemplazos de teléfono iban a resolver los problemas que tenían, pero sin embargo este incidente siguió ocurriendo; el reemplazo también se encendió en llamas e incluso muchas personas estaban reportando que los nuevos dispositivos móviles estaban presentando problemas adicionales igual de peligrosos.
El mes pasado, en las noticias salio un reportaje del caso de un Chino que decía que el teléfono se prendio fuego mientras se estaba cargando. La semana pasada hubo otro caso en el cual un hombre estaba sentado en el asiento de un avión de la aerolínea Southwest donde de pronto su teléfono empezó a soltar humo, y por esta razón tuvieron que cancelar el vuelo que estaba a punto de partir.
"Lo que esta ocurriendo con estos nuevos teléfonos Samsung me preocupa muchísimo y no me sentiré segura cuando viaje en una aeronave al saber que alguno de los pasajeros puede ser que tenga uno de estos teléfonos", dijo la estudiante de duodécimo grado, Arlin Escobar.
Muchas compañías de teléfono incluyendo AT&T y T-Mobile dijeron que iban a dejar de vender el Samsung Galaxy Note 7 y el reemplazamiento que estaban ofreciendo. Verizon y Sprint dijeron que iban a cambiar los Note 7 por otros teléfonos modernos. AT & T está alentando a los propietarios de los Note 7 que visiten una ubicación de AT & T para que hagan un intercambio de este dispositivo por otro teléfono Samsung u de otro teléfono de su elección; y todas las personas con este dispositivo podrán intercambiar el teléfono completamente gratis.
About the Contributor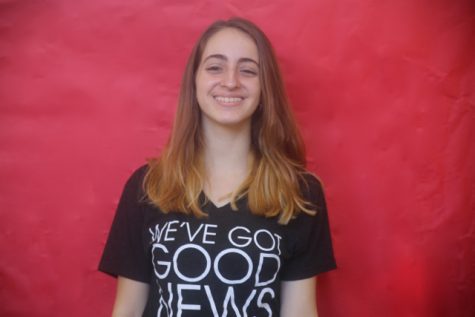 Veronica De Varona, Staff Writer
Veronica De Varona is a junior in the Visual and Performing Arts Academy at Coral Gables Senior High. Veronica was born in Havana, Cuba from a big and...