3 Películas y Series que Vendrán a Netflix en el mes de Octubre
Netflix siempre está estrenando nuevas películas y series; y este mes de octubre está lleno de estrenos. A continuación hay un breve resumen de una película y dos series que miles de personas han esperado por mucho tiempo y ya están a punto de salir en sus cuentas de Netflix:
1ro de Octubre- Titanic (1997)
Titanic es una de las películas mas habladas en el mundo del cine. Esta película fue publicada en 1997;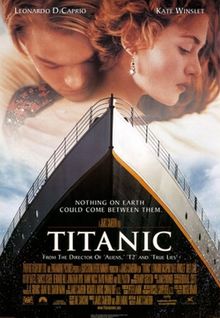 es un romance/catástrofe, una película americana basada en un hecho real. Los actores principales son: Leonardo Dicaprio y Kate Winslet que actúan como miembros de diferentes clases sociales la cual se terminan enamorando en un barco que termina hundiéndose al chocar con una roca de hielo.
"Esta película es un clásico, ya yo la vi hace tiempo y me encanto. Por eso se las he recomendado a todos mis amigos que no la han visto para que la vean enseguida que salga porque se que les va a encantar igual que a mi", dijo a estudiante de onceno grado, Maya Laffitte.
4 de Octubre- American Horror Story: Hotel (temporada 5)
American Horror Story es una serie de televisión americana de la antología del horror. Cada temporada tiene un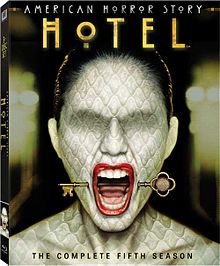 tema diferente y nuevos personajes, excepto muy pocos que se repiten.  Cada historia tiene su principio, medio, y final. Algunos elementos son vagamente inspirados en hechos reales. Esta quinta temporada  está centrada en el hotel Cortez en Los Angeles, California y cuenta con dos amenazas de muerte en la forma de los Diez Mandamientos asesinos, un delincuente en serie que selecciona a sus víctimas de acuerdo con las enseñanzas bíblicas, y "La Adicción Demonio", anda por el hotel armado con un taladro.
29 de Octubre- The Fall (temporada 3)- Serie original
The Fall es una serie Britanica de drama y crimen. Fue escrita y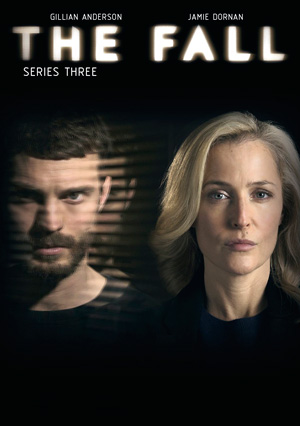 creada por Allan Cubitt. Los personajes principales son Gillian Anderson(detective) y Jamie Dornan (asesino en serie). Esta serie se trata sobre unos policías que esta investigando y tratando de atrapar a un asesino; pero durante todo esto, los dos, la detective y el asesino tienen que pasar sobre muchos obstáculos.
"Estoy segura que esta nueva temporada de la serie no me dejara despegarme de la pantalla de mi televisor tal como las anteriores", dijo la estudiante de duodécimo grado, Brigida Delgado.