Snapchat Lanza Gafas con Cámara
Snapchat lanzo su primer artefacto que son unas $130 Gafas llamadas "Spectacles" que vienen en versión limitada, por ahora. Van a ser de una sola talla para todos, en colores negro, verde azulado, o coral. Cuando tocas el borde de los Spectacles una vez podrás grabar 10 segundos de un vídeo, con tres toques podrás grabar un máximo de 30 segundos, pero siempre tendrás una luz en la parte delantera para alertar a las personas que estás grabando.
Aparte de las gafas, Snapchat también anunció que cambiara su nombre a "Snap I
nc". La decisión de cambiar su nombre subrayó la ambición de la compañía para ir más allá de la aplicación de mensajes momentarios, una característica muy popular en la comunidad de los jóvenes.
El vídeo de los Spectacles es capturado con un lente de 115 grados en un formato circular que se puede ver en una pantalla completa del teléfono en cualquier orientación. El vídeo se almacena en el dispositivo y se puede descargar a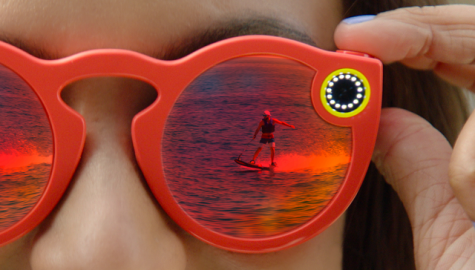 través del WiFi o Bluetooth hacia el teléfono para que los usuarios puedan editar y compartir a través de Snapchat lo que grabaron. La batería de las gafas deberían durar el día entero, y  puede llegar hasta cuatro recargas completas con el cargador portátil.
 Spectacles tendrán que mostrar  más versatilidad que solamente grabar, porque tienen que responderles a las personas porque deberían comprar estas gafas, si ya tienen teléfonos que graban con alta definición. Es posible que agreguen lentes animados, filtros u otros adornos de imagen para diferenciarlos suficientemente de las cámaras de nuestros teléfonos.
"Yo quisiera comprar estas gafas ya que podemos grabar exactamente como nosotros vemos las cosas.  Espero que le agreguen más características a la cámara ya que esto le va a dar a la compañía mas ventas y nos va a interesar más", dijo la estudiante de duodécimo grado Evelin Lopez.
About the Contributor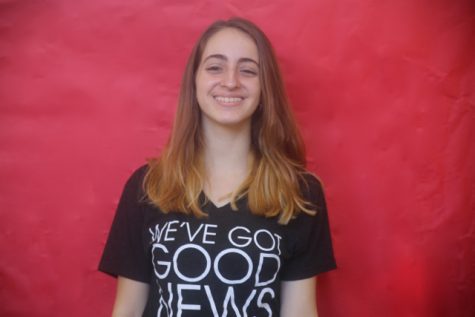 Veronica De Varona, Staff Writer
Veronica De Varona is a junior in the Visual and Performing Arts Academy at Coral Gables Senior High. Veronica was born in Havana, Cuba from a big and...