Semana del espíritu escolar en Gables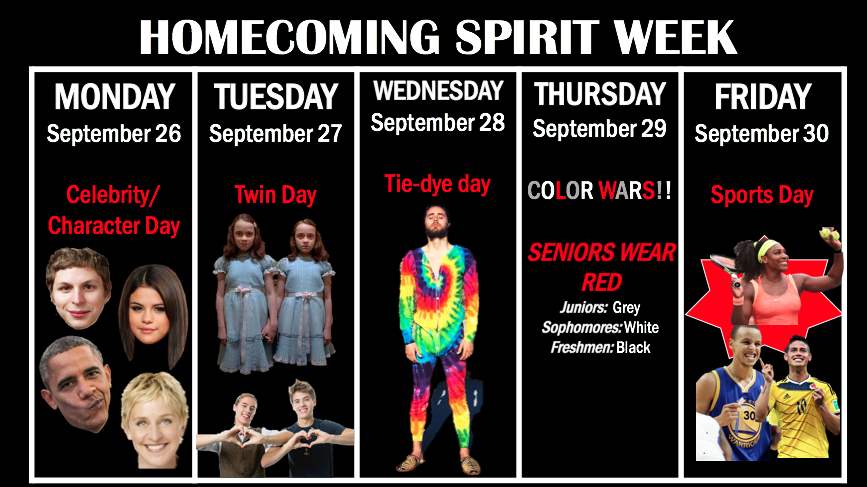 El "homecoming dance" y la semana del espíritu escolar están a la vuelta de la esquina. Si quieres mostrar tu estilo durante esta semana, debes asegurarte que tu vestuario sea apropiado. No esta permitido vestir ropa corta y sin mangas.
LUNES, 26 de septiembre: Día de personajes/ celebridades.
MARTES, 27 de septiembre: Día de mellizos.
MIÉRCOLES, Septiembre 28: Día de teñido colorido.
JUEVES, 29 de septiembre: Guerra de colores.
– Noveno: Rojo
– Décimo: Gris
– Onceno: Blanco
– Duodécimo: Negro
VIERNES, 30 de septiembre:Día de deportes.
About the Writer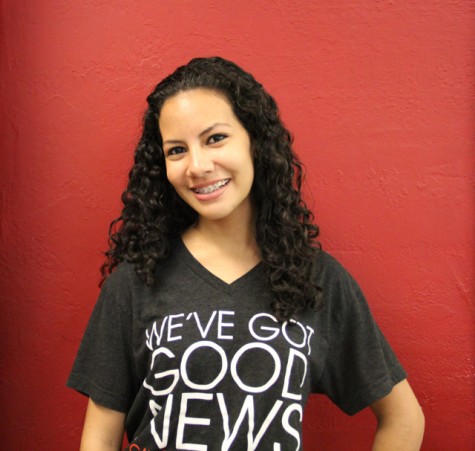 Jeniffer Infante, Spanish Editor
Jeniffer Infante is a senior in the Business, Management, and Information Technology Academy at Coral Gables Senior High School. She is a very perseverant,...