Pokemon: Invasión Mundial
Pokemon Go es uno de los juegos mas modernos y populares en este momento, todos los juegan! Se pueden ver cientos de personas en el teléfono jugando, sin importar el lugar o momento en el que estén, todos los descargan en el Apple Store o  Google Play  y enseguida empiezan a jugarlo. Este juego consiste en un viaje entre el mundo real y virtual en el cual tienes que capturar a los pokemones que van apareciendo.
Pokemon GO esta construido sobre la base del juego del mundo real, y utiliza ubicaciones reales para que los jugadores busquen por todas partes del mundo Pokemones. Pokemon GO permite encontrar y capturar mas de cientos de especies de Pokemon a medida que los jugadores exploran sus alrededores.
El juego permite explorar ciudades y pueblos de todo los lugares del mundo para capturar la mayor cantidad de Pokemones posibles. A medida que se mueve alrededor, el teléfono vibra para deja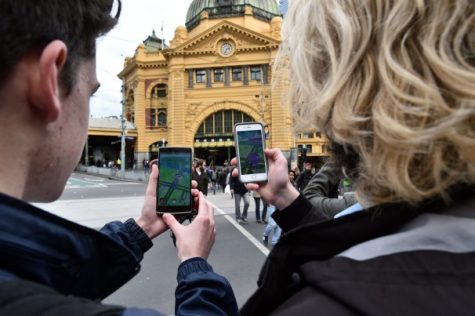 rle saber que estas cerca de un Pokemon. Una vez que un Pokemon ha sido encontrado, solo se apunta la pantalla del teléfono  y luego se lanza una pelota Poke para atraparlo. Hay que tener cuidado al intentar atraparlo porque puede ser que huya. También pueden buscar Poke Stops situados en lugares interesantes, como lugares públicos de arte, centros históricos y monumentos, donde se puede recoger mas Poke Balls y otros diferentes objectos.
"Este juego me parece genial. He recorrido largas distancias para encontrar pokemones y subir de nivel, dijo el estudiante de duodécimo grado, Yosnel Alfonso"
Por otro lado, Pokemon GO cuenta con niveles superiores que permiten atrapar Pokemones mas poderosos para completar el Pokedex (coleccion de pokemones). También tiene acceso a los elementos con mas poder, como los Great Balls, para dar una mejor oportunidad de atrapar Pokemones. Para seguir subiendo niveles, solamente hay seguir explorando las diferentes localizaciones y seguir capturando Pokemones.
Algunos Pokemones salvajes aparecerán solo en ciertos lugares específicos. Por ejemplo, un Pokemon de agua solo aparecerá cerca de los lagos y océanos. El juego permite crear batallas las cuales son muy  divertidas. Solo hay que elegir los Pokemones que se unirán. Por otro lado, se pueden hacer diferentes desafíos en diferentes categorías, tales como "La Captura del Pokemon". Al finalizar estos desafíos, los jugadores desbloquean medallas de logro que aparecen en sus perfiles, y tienen que hacer el mejor esfuerzo para desbloquear el mayor numero de medallas. Y tu ya estas listo/a para jugar?
About the Contributor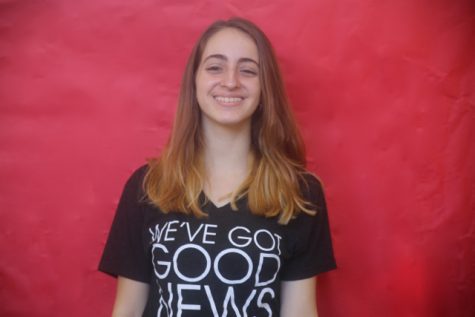 Veronica De Varona, Staff Writer
Veronica De Varona is a junior in the Visual and Performing Arts Academy at Coral Gables Senior High. Veronica was born in Havana, Cuba from a big and...