Reunión de padres de familia
El "Open House" es un acontecimiento que se realiza cada año en las escuelas secundarias y consiste en que los padres visiten el salón de cada maestro para reunirse e informarse sobre los objetivos y requerimientos de las clases que toman sus hijos. Este evento les da la oportunidad a los padres de conocer a los maestros y de saber cómo están progresando los alumnos académicamente.
La reunión de bienvenida de padres de familia se llevo a cabo el día 30 de Septiembre en nuestra escuela a las 6:00 p.m. Los padres se presentaron al primer periodo, luego al segundo periodo y así sucesivamente hasta que culminaron en el octavo periodo. Antes de que iniciara dicho evento, en la librería de la escuela ellos pudieron hacer la aplicación para que su hijo o hija recibiera el almuerzo gratis o con precio reducido, también pudieron crear una cuenta para tener acceso al portal estudiantil, el cual les permite ver las calificaciones, las asignaciones, los comentarios, y otros asuntos académicos que involucran a sus hijos.
Ese día los padres tomaron el papel de sus hijos ya que corrieron de clase a clase con el propósito de llegar a tiempo para estar bien informados. Cada encuentro duro 15 minutos, durante esos minutos los maestros hicieron breves presentaciones en las cuales le transmitieron a los padres información valiosa que necesitan saber para ayudar a sus hijos a que continúen teniendo una buena formación y educación en Gables. Los maestros también aprovecharon esta ocasión para hablar sobre las diferentes actividades extracurriculares y programas que ofrece la escuela que pueden interesarle a sus hijos.
"Para mí es muy importante que los padres asistan a esta reunión y que se involucren en los aspectos académicos de sus hijos," expreso la Sra. Benavides, maestra de español.
Sin duda alguna, la reunión de padres y maestros beneficiara a los estudiantes debido a que los padres quieren, indudablemente, lo mejor para sus hijos. Esperamos volver a contar con la asistencia de los padres en el próximo evento, "Academy Showcase".
About the Contributor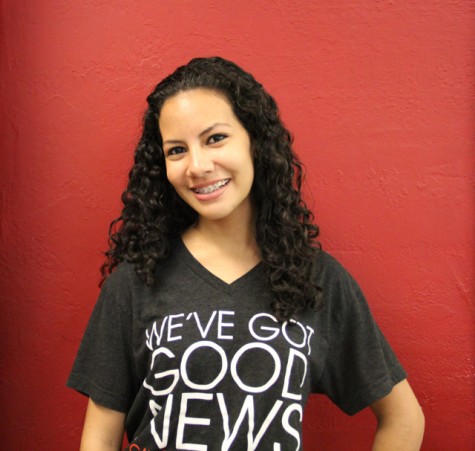 Jeniffer Infante, Spanish Editor
Jeniffer Infante is a senior in the Business, Management, and Information Technology Academy at Coral Gables Senior High School. She is a very perseverant,...