¿Como prepararse para el regreso a clases?
El verano esta por culminar, se acerca un nuevo año escolar y para muchos estudiantes es muy difícil volver a la rutina después de unas largas vacaciones. Por esa razón, es muy importante prepararse antes de que comiencen las clases. En este articulo, te daremos unas sugerencias para que estés listo y no te sientas abrumado la primera semana.
Haz las compras previas: No esperes hasta el ultimo minuto para comprar tus útiles escolares, a veces en las tiendas los productos se agotan  y por ese motivo quizás no encuentres todo lo que necesitas y termines sufriendo de estrés. Si haces las compras con antelación, podrás evitar este problema al cual se enfrentan algunos estudiantes.
Descansa: Si eres una de las personas que solo duermen cinco o seis horas, difícilmente podrás concentrarte en las clases y eso causara que tengas bajo rendimiento académico. Ya que  que volver a madrugar no es una tarea fácil, es esencial que una semana antes empieces a dormir mas temprano para que estés lleno de energías el primer día de clases.
La merienda: Para prevenir una mañana con estrés, deja la merienda lista la noche anterior para solamente empacarla la mañana entrante en la lonchera. Por ejemplo; si deseas llevar frutas a la escuela, puedes picarlas en trozos la noche anterior y ponerlas en un recipiente para que estén frescas el día siguiente.
"Debido a que me gusta comer saludable, preparo mis meriendas con antelación para no tener una mañana muy agitada," dijo la estudiante de onceno grado, Barbara Diaz.
Deja la ropa y tu mochila lista: Dejar el uniforme listo la noche anterior te ahorrara tiempo y así no tendrás que preocuparte si no tienes el uniforme limpio y planchado en la mañana. También, coloca las tareas, cuadernos, libros, lapices y todo lo que necesitas adentro de tu mochila. Así estarás seguro que estas bien preparado para ir a la escuela.
El primer día de clases: Es normal que te sientas ansioso, inquieto, y un poco nervioso. Lo único que debes hacer es pensar positivamente, piensa que todo va a estar bien y así podrás tener un buen día ya que harás nuevas amistades y tendrás nuevos maestros.
Organiza tu tiempo y crea un habito de estudio: Establecer un horario es sumamente importante para que puedas tomar una siesta cuando regreses a casa después de la escuela y puedas cumplir con todas las tareas pendientes. Si lo haces, lograras ser un estudiante excelente academicamente.
"Me he acostumbrado a hacer mis tareas el mismo día que mis maestros la asignan, especialmente los viernes porque me gustar aprovechar los fines de semanas para divertirme con mis amigos y mi familia," dijo la estudiante de onceno grado, Milagro Gonzalez.
Si quieres lograr las metas escolares que te has propuesto deberías empezar a poner en practica cada una de estas sugerencias. Si lo haces, el regreso a clases sera menos estresante y recibirás con entusiasmo este nuevo curso.
About the Contributor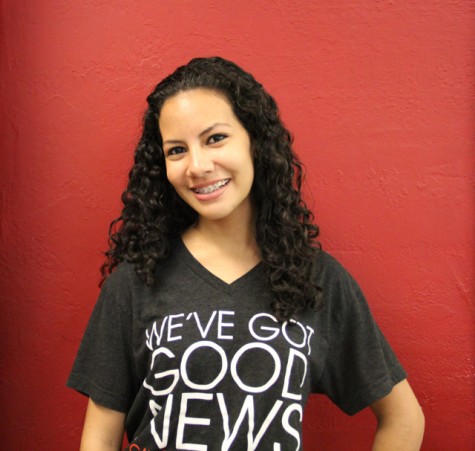 Jeniffer Infante, Spanish Editor
Jeniffer Infante is a senior in the Business, Management, and Information Technology Academy at Coral Gables Senior High School. She is a very perseverant,...