La maratón de Miami: una dedicación admirable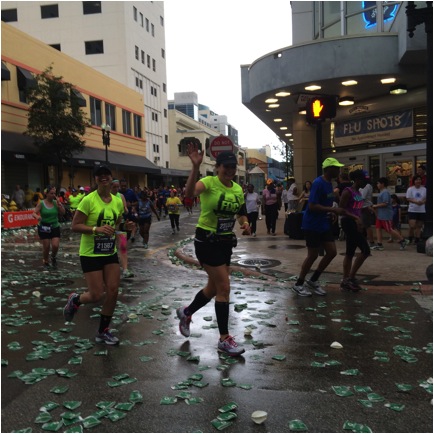 El domingo pasado 2 de febrero a las 6:15 de la mañana, aproximadamente 19,000 personas estaban preparadas para comenzar la extenuante carrera de 13.1 millas para aquellos registrados para el media maratón y 26 millas para el maratón completa.
La trayectoria de la anticipada carrera comenzó en Downtown Miami al frente del American Airlines Arena, cruzaba el puente hacia Miami Beach, redondeaba esta para ir de vuelta a Downtown Miami donde seguía hasta el puente Key Biscayne y finalmente cruzó otra vez hacia Brickell para terminar en Downtown, en el mismo sitio donde comenzó. Parece un poco cruel que los planeadores de la carrera hicieran cruzar a los concursantes el largo puente de Key Biscayne justo antes de terminar la carrera, pero precisamente la dificultad de completar esta ardua tarea es lo que atrae a gente de todo el mundo a participar en dicho maratón.
Para ser capaz de correr por varias horas seguidas no solo se necesita resistencia física, sino también, se requiere resistencia mental. Hay gente que corre la carrera para demostrarse a sí mismos que pueden lograr una meta de gran magnitud, otros corren por su amor al deporte mientras que otros corren porque son atletas profesionales y es parte de su diario vivir.
"!Definitivamente admiro la dedicación que tienen [los corredores].Correr 26.2 millas es una hazaña! Tienes que preparar tu cuerpo y tu mente para eso. La mayoría de la gente ni siquiera podría correr una o dos millas," dice Joseph Villafañe de décimo grado.
Para aquellos que no son muy atléticos, prepararse para una carrera que parece ser sobrehumana puede sentirse  imposible. Sin embargo, con suficiente dedicación, todo es posible. Por medio de entrenamiento constante y una dieta adecuada, alcanzar dicha meta ciertamente no es algo del otro mundo. Sin duda, muchos de nosotros admiramos esta dedicación porque realmente no es nada fácil.
Una muestra ejemplar de la persistencia que se necesita para entrenar para este evento es la historia de Iraida Guedes, la tía de Gabriella Sánchez de décimo grado. "Ella había estado entrenando desde finales de Agosto. Creo que es increíble que haya logrado completar esta meta, y es la segunda vez que lo hace. Estoy extremadamente orgullosa y no puedo esperar correr con ella el próximo año," dijo Sánchez.
Por otro lado, para los atletas profesionales el maratón no es algo que toman muy ligeramente, pues ellos dedican su vida entera a este deporte y claramente quieren demostrar su excelencia en dicha actividad. Este año, el ganador de la carrera fue Samuel Kipkosgei, quien logró terminarla en el tiempo sorprendente de dos horas y diecinueve minutos. Ciertamente, parece ser un individuo salido de una historia de súper-héroes.
¿Y ustedes, que metas se han propuesto para el 2014? ¿Por qué no proponerse la meta de terminar un maratón? ¿O tal vez, porque no trabajar para algún día ser el próximo Samuel Kipkosgei?
About the Contributor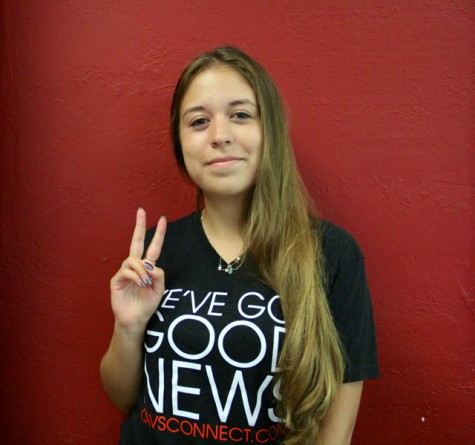 Daniela Quijano, Managing Editor
Daniela Quijano, or "Dani" as you may know her, is a junior who is proud to be a CavsConnect editor. Originally from Medellin, Colombia, she has lived...