There are many different stories of those who occupy the halls of Coral Gables Senior High. Right across from each other, in the 3000 building in rooms 3131 and 3132, Ms. Ayleen Monzon and Ms. Mercy Monzon are no strangers to being in such close proximity. From sharing childhood bedrooms to now neighboring classrooms, this pair of sisters have been through it all together. At the forefront of the Design, Education and Hospitality academy, this sister duo celebrates 16 years of sharing it all.
---
Ms. Ayleen Monzon
DEH Department Head Ms. Ayleen Monzon got her start at Gables in 2004. Originally aiming for the title of athletic trainer, Ms. Ayleen Monzon never imagined she would spend the next two decades surrounded by patterned fabrics and artistic sketches. Working first as a substitute teacher, she quickly adapted to the Cavalier way and Gables grew accustomed to her.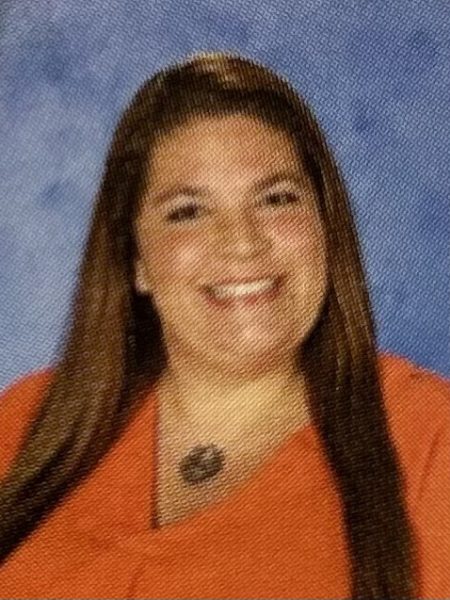 When a permanent teacher position arose, the administration turned to look inward at their faculty members and found the perfect candidate, right under their noses. Taking on the role of the new fashion teacher at the time, Ms. Ayleen Monzon learned from those who came before her. Taking the time to listen to her seasoned fashion students, she understood the things they enjoyed doing and decided to rebuild the program.
"Many years ago when the academy started, you know, there's somebody always attacking education or classes in general, especially the arts. So, I was asked like, 'Hey, would you become the academy leader?' Obviously, I didn't know what I was getting into, but I did it anyway because I wanted to save the classes and save that part of our school, because it's great that our school has so many electives and so many options. So they asked me to do it and I've been doing it ever since," Ms. Ayleen Monzon said.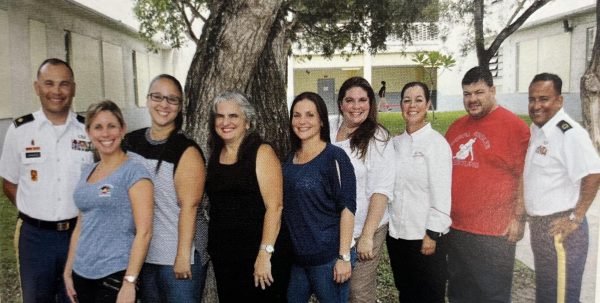 Being offered the role of academy leader changed Ms. Ayleen Monzon's involvement at Gables greatly. From a member of the Cavalier community to one of its many leaders leaves her with great responsibility. The drive only grew as her years at Gables augmented, spending time focused on fundraising and taking on an additional role as junior class sponsor. Over the years, she worked closely with Activities Director Mrs. Suarez, helping plan and set up school events such as Treat Days and Homecoming.
"When I was in high school, I didn't really do much, and now, in retrospect, I regret it. I was like, 'Man, I should have done more,' but I'm doing it now and that's what counts. I was the athletic trainer for like six years here. I've been a part of the school, and I've helped Mrs. Suarez with activities for 18 years at least, if not more. Little by little, I've added to it, being in charge of DEH and now the junior class," Ms. Ayleen Monzon said.
---
---
Ms. Mercy Monzon
Studying elementary education, Ms. Mercy Monzon never thought she would become a high school teacher. She began teaching at Gables fresh after college, as a spot in the Vocational Department was open. Being referred to by both her sister and credentials, Ms. Mercy Monzon began working at Gables in 2006. Throughout her time, she has taught every class in the vocational department ranging from Culinary Arts to Tourism and Hospitality.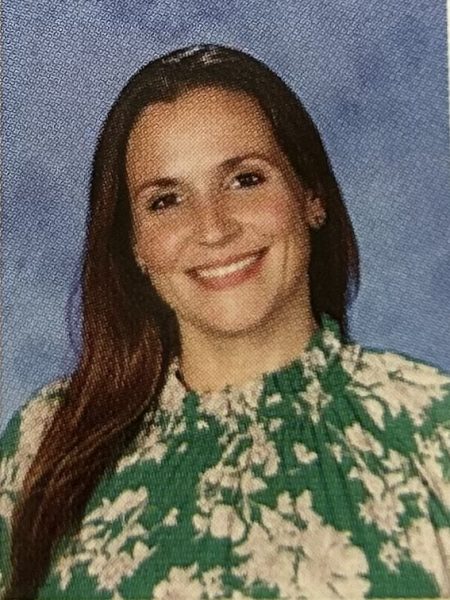 "I've taken fashion, culinary and hospitality so I think I can say I've really gotten to know both sisters. Fashion taught me a lot of important skills that I've seen myself use more and more ever since freshman year. Culinary helped me get more comfortable in the kitchen; now Hospitality is new. I'm excited to see what I learn from this year and to spend my last year at Gables with teachers I've grown to know and love," senior Anabelle Gonzalez said.
Being involved like her sister, everything changed for Ms. Mercy Monzon in 2013, when she was asked to take over as head cheer coach. She used her expertise and love for school spirit to lead the cheer team for the next four years, having prior experience as a member of Braddock Senior High's color guard.
"I love the spirit and I like bringing back that type of old spirit. I feel like back in the day there was more spirit, more school spirit. And that's something I would love to see come back into schools, especially this one because I love this place. Those are the things that make me happy. I love pep rallies, I love football games, I genuinely love it all," Ms. Mercy Monzon said.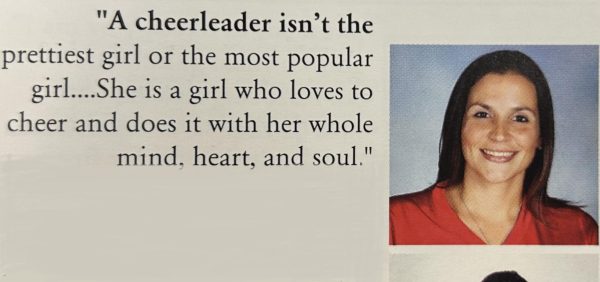 Stepping down from cheer in 2017, Ms. Mercy Monzon used this newfound time to support her two daughters. Watching them grow and now seeing one as part of the cheer team, she has returned as assistant coach to help Ms. Noval but also witness her daughter's athletic accomplishments and be present at sports games where the cheerleaders perform. Once again, Ms. Mercy Monzon found a way to be a part of the school spirit she holds so dear.
---
This team of sisters has had an abundance of accomplishments throughout their time at Gables. From saving the DEH Academy to ensuring the future of the Gables Cheer team, Monzon² has played a large role in making our school what it is today, having as much of an impact on students as the school itself. It is certain that Gables is lucky to have this family as a part of our Cavalier family.