Passion Project "CavsCloset" Brings Spirit and Sustainability to Gables
For the second year in a row, Coral Gables Senior High's very own pop-up thrift store has made an appearance on campus. What started off as a simple school project took shape into the successful fundraiser the student body knows as CavsCloset. 
Juniors Laura Ridoux, Gabriela McGrath-Moreira and Amalia Garrido came together last year with two passions: fashion and conserving the Earth. Initially, the trio was inspired by how accessible shopping at school would be. Thrifting is a growing hobby amongst teens, and this Cavalier thrift store is an excellent way for students to go shopping. Moreover, being able to shop on campus gives students more options to do things during their free time. 
"As we continue to witness the effects of fast fashion and the wastefulness of overproduction, we want to create an accessible option for those who may not be able to drive 20 minutes to a thrift store. We're taking clothes that would have ended up in a landfill and putting it in the hands of students who will adore the clothing for many years to come," junior Gabriela McGrath said.
Being that all items are second-hand clothes, they run much cheaper than would be found in a typical clothing store. Apart from the convenience of the project, the repurposing of these clothes also actively combats the growing fast fashion trend. CavsCloset is a perfect way for students at Gables to come together and scout for their new favorite pair of jeans or accessories whilst also contributing to the preservation of our planet.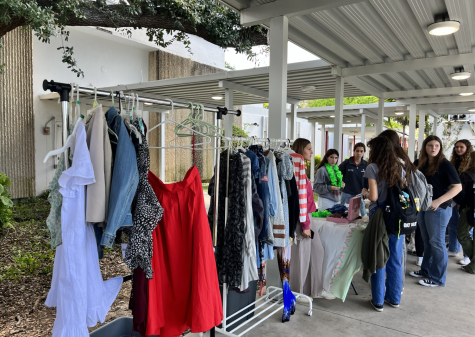 There are a variety of clothing options offered at CavsCloset, including shorts, jeans, sweaters, shirts and beachwear. These clothes are organized into their corresponding groups, ranging from casual wear and sportswear to formal attire, in order to set prices. On its debut year, CavsCloset raised an astounding total of $1,200 which were donated to Lotus House, along with 1,000 items of clothing that were left over after the fundraiser came to a close.
Initially, the juniors collaborated with teachers to advertise the fundraiser, but quickly found out it was not necessary. CavsCloset was as immediate success with the student body, with stands being flooded with avid thrifters. Students not only visited the shop, but also happily donated to the cause, with many bins filled with clothes.
"I personally find thrifting to be incredibly entertaining. It is a great way to spot some nice clothes if you have the patience. The convenience was also a huge plus. Thrifting at school completely eliminates the need to go out of your way to shop during free time," sophomore Kenny Guzman said.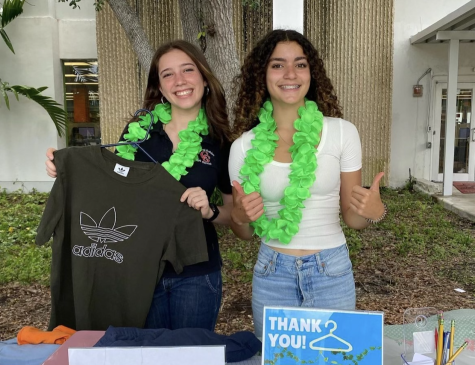 Keeping in mind their sustainable mindset, the juniors arranged CavsCloset to fall on the week of Earth Day, this year from April 17 to 21. It opened during first and second lunch, taking breaks in between to reorganize merchandise. Having it open during both lunches gave students the opportunity to pass by and take a look at the items if they did not have an opportunity to do so before.  
"CavsCloset was such an amazing experience, I found myself spending all of lunch scouting for cute clothes. I managed to score some nice pieces of clothing and funnily enough, I was super enthusiastic about it," sophomore Chiara Ortiz De Rosas said. 
As they inch ever-closer to their third year of fundraising in the 2023-2024 school year, Ridoux, McGrath-Moreira and Garrido with continue bringing attention to the growing issues in the fashion industry. These three students have single-handedly changed the way Cavaliers spend their free time and fought off fast fashion, who knows what they will do next?
Leave a Comment
Your donation will support the student journalists of Coral Gables Senior High School. Your contribution will help us cover our annual website hosting costs.
About the Contributors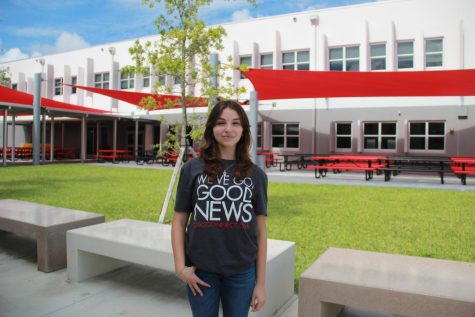 Melissa Hernandez, CavsConnect Staff Writer
Melissa Hernandez is a sophomore in the Academy of Finance at Coral Gables Senior High. Eager to leave Miami on a journey of higher education, she involves...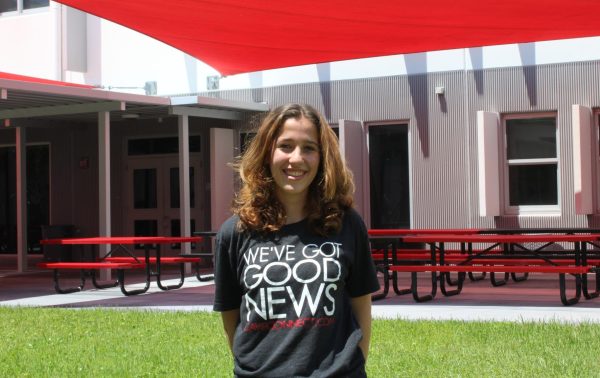 Laura Ridoux, CavsConnect Co-Editor-in-Chief
Laura Ridoux is a senior in the International Baccalaureate program. This is her third year in CavsConnect and she is very excited to return as co-editor-in-chief...