Gables' Law Students Get a Taste of the Legal World
From negotiations to drafting legal documents, Coral Gables Senior High's law students and mock trial team got a taste of the real world during their visit to Bilzin Law Firm. This unique opportunity allowed them to experience the fast-paced world of law firsthand and gain valuable insights on what it takes to succeed in the legal profession.
While working with Gables, the law firm introduced the Street Law Legal Diversity Pipeline Program, a conference which has now become a Cavalier tradition after more than a decade of participation. Throughout the conference, law students are able to immerse themselves into the legal world and learn about various topics including real estate contracts, litigation, mediation, cyber bullying and the rights of the First Amendment.
Bilzin Sumberg's employees have volunteered for the past 14 years to educate students about the practice of law. They have strived to teach aspiring law students lessons about substantive areas of law, subsequently growing interest toward the occupation. The firm's attorneys have returned year after year to introduce new young minds to their knowledge of law.
"
Attending the Bilzin Sumberg conference was a life-changing experience for me. Not only did it provide me with an opportunity to gain a deeper understanding of the legal profession, but it also allowed me to network with experienced professionals in the industry,
— junior Chrisondria Marks
Gathering at the Bilzin Sumberg law firm, Cavaliers began their day with an arrival and check-in process, where students received their name badges and enjoyed a continental breakfast. While eating, they received a warm welcome from various litigators and attorneys of the firm, some of which had previously visited Gables as guest speakers.
"Throughout the year I have met many of the attorneys and have build a close bond with them, I have also learned many parts of the legal field thanks to them. It was great seeing them again in the Bilzin Sumberg," freshman Kevin Martinez said.
During this time, the students learned about their itinerary for the day and went to their workshop sessions. Having been divided into three categories, Grey, Crimson and Cavalier, students attended three unique workshops according to their groups. They got the opportunity to participate in mock situations that allowed them to put their previous knowledge into practice. These situations included becoming a attorney and defending their assigned client, a mock hearing about cyber bullying and defending mock state contracts.
"The workshop sessions were the highlight of my experience. I got the chance to practice my legal skills and learn about real-world scenarios from experienced professionals in the industry. It was an incredibly hands-on approach to learning, and I left feeling confident in my abilities for the future," sophomore Allison D'Alincourt said.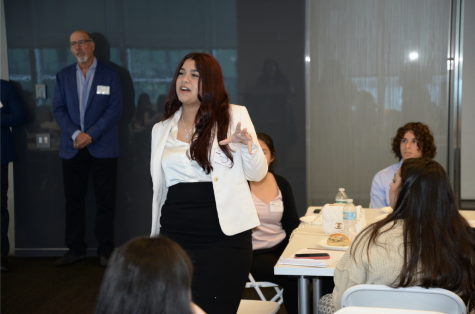 In addition to learning about the legal profession, guests also had the opportunity to tour the law firm's offices and attend departmental presentations. Each group was assigned a different floor to visit. They learned about the different jobs in the law industry and the various roles that each department plays in a law firm's operations.
The conference ended with a lunch session, where students were able to speak with legal professionals one-on-one. During this session, they asked questions and gained personal insight into the legal profession, learning about the career paths of these professionals and the challenges faced along the way.
"What I learned from the conference was invaluable. From the importance of attention to detail in legal drafting to the role of networking in building a successful legal career, this conference gave me a comprehensive understanding of what it takes to succeed in the legal profession. I left feeling inspired and motivated to pursue my dreams of becoming a lawyer," sophomore Paola Perdomo said.
As the Gables law students enjoyed the time at the firm, the conference allowed them to grow both personally and professionally, providing them with a valuable experience, having learned about the various aspects of law. The new "experts" left the conference feeling inspired and motivated to pursue their dreams.
Leave a Comment
Your donation will support the student journalists of Coral Gables Senior High School. Your contribution will help us cover our annual website hosting costs.
About the Contributor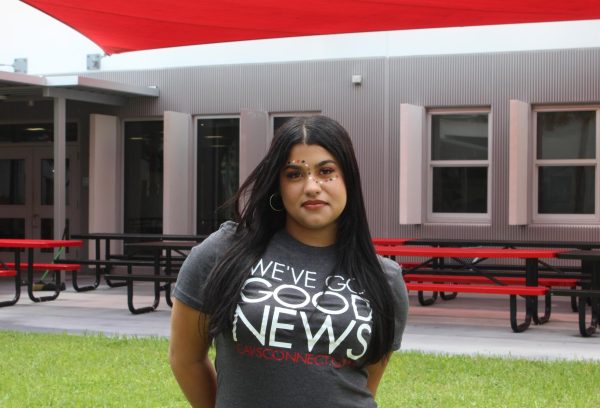 Selena Feal, CavsConnect Staff Writer
Meet Selena Feal: a spirited sophomore navigating her way through the Health Science, Public and Law academy. Going into her second year in CavsConnect,...