Cavaliers Conquer College Program: Fostering Young Minds
At Coral Gables Senior High, there are a variety of methods that students can use to get an early start on their college education and explore possible career options. This can take the form of on-campus classes such as Advanced Placement, Dual Enrollment classes or most notably, the off-campus Cavaliers Conquer College Program.  
The program is designed to give students the opportunity to graduate with an Associate of Arts degree alongside their standard high school diploma. To qualify, students, recruited during ninth and tenth grade, are required to have a 3.0 or above unweighted grade point average and have a passing score in the college-ready Project Evaluation and Review Technique exam. 
Being a part of the C3 Program allows students to attend classes on the Miami-Dade College campus every day in the afternoon. During their seventh and eighth periods, these students are transported to the MDC Padron campus, where they begin by fulfilling their general education requirements before they move on to taking prerequisite courses for their chosen major.
"
Balancing high school and college can be a big thing, mostly with my mental health because I'll stress over how much homework I'll have, not knowing where to start, leaving me with no motivation and energy, keeping me late at night trying to finish all my work so I don't fall behind, but all the hard work pays off once you see the amount of credits you're gaining, "
— junior Valentina Araujo
MDC offers a myriad of classes ranging in all types of different majors, ensuring all students involved are able to work towards the career of their dreams. The program has fostered passionate and hardworking students determined to get ahead. 
Valentina Abaujo
Aspiring to major in Forensic Psychology, Valentina Abaujo sprung for the opportunity to accelerate her college education. After hearing about the C3 program from a friend, Abaujo began taking classes with MDC this past summer. Currently, she is enrolled in Introduction to Computer Technology and Communication and Speech courses. In the forthcoming spring semester, she hopes to take classes that closely pertain to the forensic field.
Sebastian Montoya
During his freshman year, Sebastian Montoya attended a zoom session explaining the different dual enrollment options provided by Gables where he ultimately decided C3 was the best fit for him. Having previously been a part of the dual enrollment program for two years, Montoya aims to continue accumulating college experience. In the classes he took his freshman year, where his peers were often double or triple his age, he recognizes familiar faces and has a new found sense of comfort at the MDC campus. During this present fall semester, he is taking Introduction to Computer Technology and Humanities.
"I have extended responsibilities in high school but I have a great support system with my peers and family and I have found ways to balance both and make the most out of these experiences," junior Sebastian Montoya said.
Alejandro Diaz
Having met all of the requirements, Alejandro Diaz became familiarized with the program after being invited to attend a recruitment assembly. After being acquainted with all the C3 program offers, he decided to take his shot in hopes of attaining his A.A. degree by the time he graduated from the Gables class of 2024. During the summer, Diaz attended Philosophy and Ethics courses at the MDC campus where he got a taste of what his upcoming year would be like. Similar to Montoya, he is also taking Introduction to Computer Technology and Humanities and working to balance his dual enrollment courses, alongside his Gables classes and extracurriculars.
"The C3 program has impacted me by giving me an opportunity to experience what college life is like and experiment with different fields for my potential major," junior Alejandro Diaz said.
---
For these students, their hard work in the C3 program has given them the opportunity to expedite their college education without having to spend a cent. While expanding their horizons, the students are able to move forward with their newfound knowledge and experience.
Leave a Comment
Your donation will support the student journalists of Coral Gables Senior High School. Your contribution will help us cover our annual website hosting costs.
About the Contributors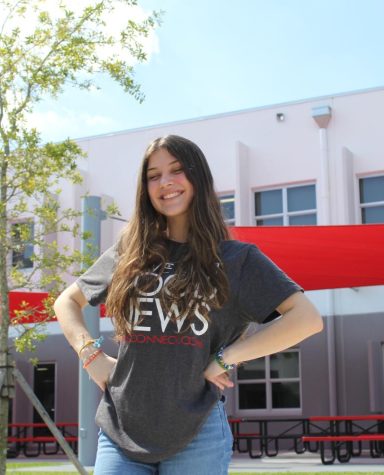 Lorena Acevedo, CavsConnect Staff Writer
Lorena Acevedo is a junior in the Design Education and Hospitality program at Coral Gables Senior High. Entering her second year in CavsConnect, she hopes...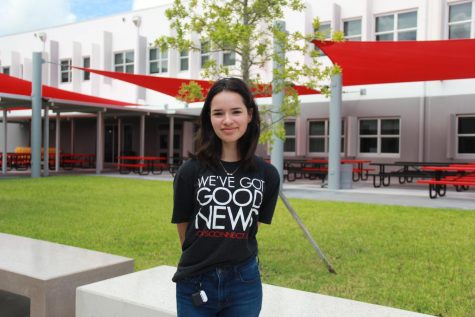 Maria Odio, CavsConnect Features Editor
Maria Odio is a senior at Coral Gables Senior High and is looking forward to continuing her writing career this year as features editor for CavsConnect....