Class of '77: Roy Sekoff, Founding Editor of the Huffington Post, Returns to Gables
Running through the auditorium aisles, doing jazz splits and hollering "It is time to boogie" as a 70s high school student, alumnus Roy Sekoff never imagined that nearly 40 years later he would be walking down those same aisles as a Coral Gables Senior High Hall of Fame inductee.
After a two-year delay due to quarantine, Friends of Gables High finally bestowed Sekoff along with four other inductees the award for their accomplishments on Friday, Nov. 5.
President of the Thespian Club and a Senior of Distinction, the Gables stage was only the beginning for Sekoff. His attraction to creative expression sparked his interest in theater and then propelled him into a lifelong career in journalism, where he eventually became the founding editor of the Huffington Post as well as president and co-creator of HuffPost Live.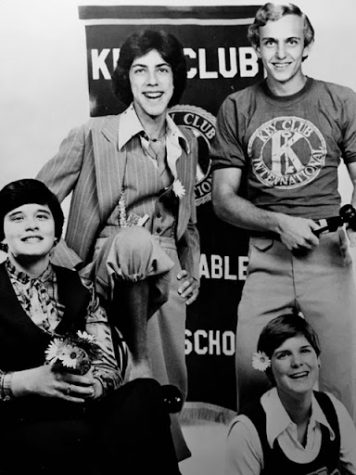 "Here I was at Gables on-stage acting, and I loved that… but then 20 and 40 years later, I found myself standing on bigger stages, talking to 5000 people in a different way. I wasn't playing a character, I was playing myself," Roy Sekoff said.
Sekoff credits his alma mater for teaching him that thinking is not just "regurgitating facts and figures", but rather using one's knowledge for more than just what is asked of it. For the Cavalier, Gables serves as the root of his creative spark.
"I don't know why, we weren't friends or anything like that and he was two years older than me, but I remember his smile from way back when. He seemed to have this 1000 Watt smile and I thought to myself 'this guy is going places,' " FOGH co-founder June Morris said.
Taking lead roles and directing both "Barefoot in the Park" and "Pinocchio" during his high school years, Sekoff's extroverted personality and humor took him further than he could have ever imagined. His book of humorous essays, "Lacks Self-Control", has won various writing and publishing awards.
Sekoff was also the writer and on-air correspondent for Michael Moore's Emmy-winning "TV Nation". Throughout his acceptance speech, he cracked witty jokes as he urged students to have fun and stay young for as long as they could.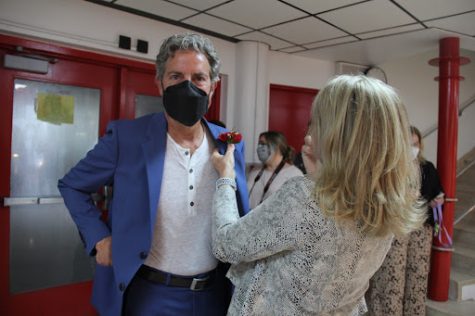 "You don't want 17 to be the height of your life. If you're lucky, you will peak at 70," Roy Sekoff said.
After attending film school at the University of Southern California, Sekoff originally thought that his life writing screenplays for movies in Los Angeles would be his future. However, when the project he first referred to as "nothing" eventually became today's Huffington Post, Sekoff realized that things do not always go according to plan.
With a craving for self-expression, Sekoff's ideas were taken well amongst colleagues and he began his ascent. A graduate of the University of Miami, Sekoff emphasizes that curiosity is vital in journalism and that one needs to be interested in others if they want to flourish.
"I failed way more than I succeeded. Which was okay, as long as I learned something from those failures. So for me, it was fail, learn, fail, learn, fail again, fail better, fail smarter. Apply all that you've learned from all that failure, and then finally, if you're lucky, you might succeed," Roy Sekoff said.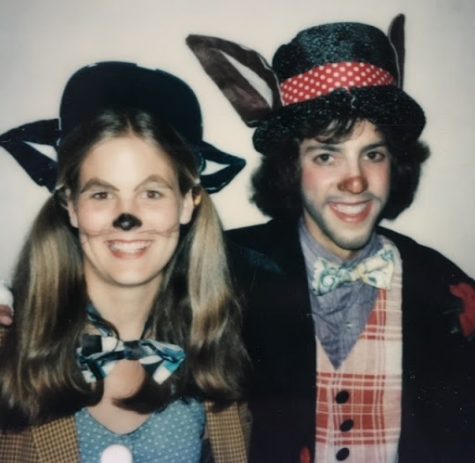 Having come a long way from his days of reciting lines in the Gables auditorium, Sekoff's main goal in his acceptance speech was to impart some words of knowledge into the current Cavaliers.
Sekoff made it clear to Cavaliers that failing should be a source of motivation rather than fear. Students should open the doors in front of them and should never close their minds to the possibilities of any future when they have only finished a small part of the journey.
"Life will be great, but not because you are going in a straight line. I like to think of it more as a zigzag… one thing led to another, and somehow I stumbled into this and I stumbled into that and then one day I looked up and I was the editor of the biggest digital news site in the world," Roy Sekoff said.
Sekoff has illustrated that, although life may let you discover your deepest passions and deliver you to places you never dreamed of, it will always bring you back to the place it all began: the home of the Cavaliers.