Building a Bridge to College: Questbridge Finalists
The cost of tuition for attending university is one of the major considerations for many seniors that determines whether or not they attend the school of their dreams. To combat this determinant, Coral Gables Senior High students often apply to the QuestBridge scholarship, which works towards solving financial issues for low-income students seeking to excel academically and pursue secondary education.
QuestBridge's main goal is to give students the opportunity to receive a higher education without worrying about the costs. Students from across the nation apply in hopes of winning a full four-year scholarship for undergraduate school that they can use towards institutes ranging from Ivy Leagues such as Yale University to private universities such as Boston College.
This 2021-2022 school year, four seniors at Gables have been deemed finalists for the scholarship.
Melanie Estrada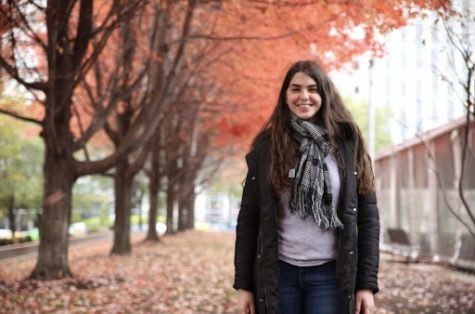 While senior Melanie Estrada was interested in QuestBridge because of the financial aid it provides, what drew her in most was that the scholarship also covers her travel expenses if she wants to visit her family while in college.
The student council president, Estrada felt that the applications allowed her to fully demonstrate who she is as a person because the questions asked were personal, giving her the chance to describe herself wholeheartedly.
Estrada's top choice is Stanford University because she saw that California had some resemblance to her home in Miami when she traveled there. The school also has a medical program that aligns with her aspirations of becoming a physician.
"I feel like the hardest part was like waiting. I like knowing things very quickly. The day we were supposed to find out I was refreshing the application every 30 minutes during school to see if I got it. Like it was bad waiting to receive the news, but I am extremely happy when I got it," senior Melanie Estrada said.
Stephanie Andrade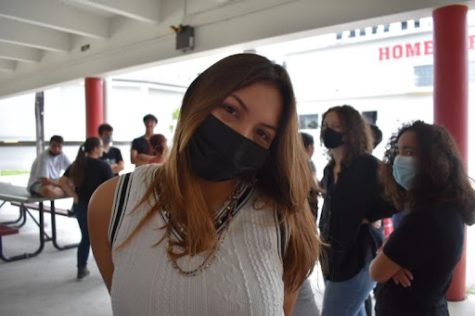 Daughter of a single mother, IB senior Stephanie Andrade hopes to become matched with the school that she never thought she would have the chance to get into: Columbia University.
For Andrade, the ability to afford the tuition of more prestigious schools is limited. After hearing of the opportunity presented by QuestBridge, Andrade understood how valuable it was to her situation and applied.
Set on Columbia, Andrade enjoys the atmosphere of New York and how drastically different it is from Miami. Although the Ivy League is her first choice, her other options include Boston University and College, University of Chicago, University of Notre Dame and Duke University.
"In terms of applying for QuestBridge, I advise students to manage their time efficiently and to make sure to have close friends peer-review your essays," senior Stephanie Andrade said.
These college-bound Cavaliers have excelled academically throughout their time at Gables. While they are only still finalists and have not yet received the final news of whether they will earn the scholarship, the four years of high school spent pushing themselves to the limits has, so far, seemed to have paid off.
Amanda Perez Romero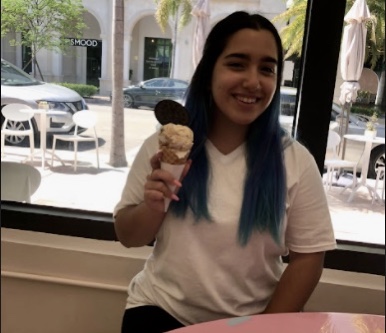 Amanda Perez Romero started her QuestBridge journey at the end of her junior year. An IB student, Romero had little confidence she would win the scholarship at first, but she applied anyway because she thought it was a great opportunity.
The most difficult part of the application process for Romero was writing her personal statement because she had to find a balance between sharing her strengths but remaining humble.
In the end, however, Romero's personal statement was something she became proud of because it highlighted her diversity as a student. Romero is a part of the Bhangra club, a folklore Indian dance club at Gables, and is also trilingual, being able to speak English, Spanish and Italian.
If she wins the scholarship she hopes to study medicine and biology and become a neurosurgeon.
"My top choice is Duke University because they have a program where I can double major. So I think that works for me since I don't want to be completely immersed in just one thing. I would like to explore my options," senior Amanda Perez Romero said.
Nataly Leiva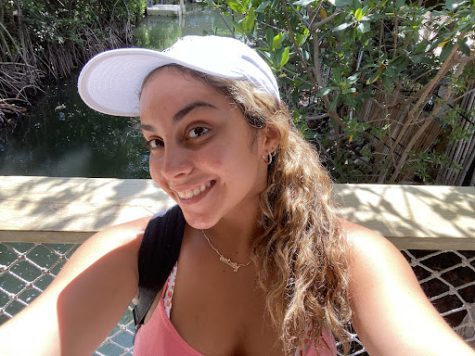 Nataly Leiva, a senior in the International Baccalaureate program, comes from a low-income Cuban family and is a first-generation college student. Thanks to her extroverted personality, she has landed a spot on many of Gables' boards such as the National Spanish Honor Society and the student council, having been class president for three years in a row.
"My family has little to no money saved up for college so I hope Questbridge will aid in pursuing one of my dream schools. I was fortunate enough to become one of the finalists for QuestBridge at Gables and in doing so, it helped me to understand the college application process as a whole," senior Nataly Leiva said.
While Duke University is Leiva's first choice due to its focus on bringing diversity to the campus, her mind is open to all options and she is also interested in Claremont McKenna College.