Abner Fuentes: Cavalier Fitness Lover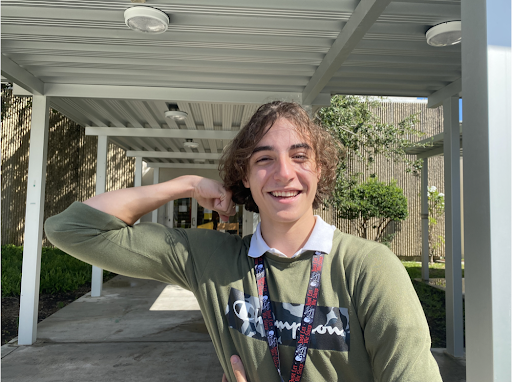 Being comfortable in one's skin often takes time, especially for teenagers who are not only trying to find themselves but also navigate the world around them. For Cavalier sophomore Abner Fuentes, the issue of self-esteem was one he knew very well until about a year ago when Fuentes decided to start working out. His shift in lifestyle in order to gain the confidence he craved has taken him to new heights.
Fuentes was tired of feeling negative about his body, and, inspired by his stepbrother's passion for personal fitness, his family decided it was a good idea to build an in-home gym where Fuentes could be shown the ropes of working out.
He soon went from doing simple workouts in his bedroom to dedicating four hours a day to fitness training. The journey was not easy, but after he formed a strict daily routine, his love for exercise only grew.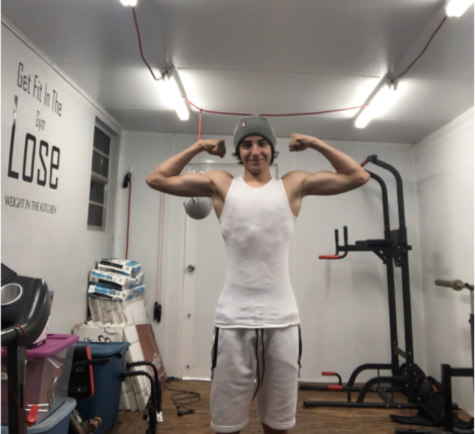 "I was tired of being the skinny kid everyone would call 'flaco'," sophomore Abner Fuentes said.
As he soon began to notice his progress, working out quickly became a rewarding hobby for Fuentes. Now, his motivation comes primarily from his goals and desire to progress. Fuentes has a well-rounded workout routine, which included push-ups, pull-ups, sit-ups, jump rope and various types of weight lifting exercises. Finding something that was not only enjoyable but also confidence-building was enriching for Fuentes.
"I feel my happiest when I'm around Abner, he is very patient and supportive," sophomore Karen Palavecino said.
After discovering that personal fitness was where he thrived, Fuentes began searching for school activities and clubs that would allow him to further pursue his new hobby. He soon discovered the Junior Reserve Officer Training Corps at Coral Gables Senior High School. Fuentes sought a community where he could feel at home and find people with similar interests. The intense workouts and camaraderie of JROTC not only challenged him but also kept him wanting more.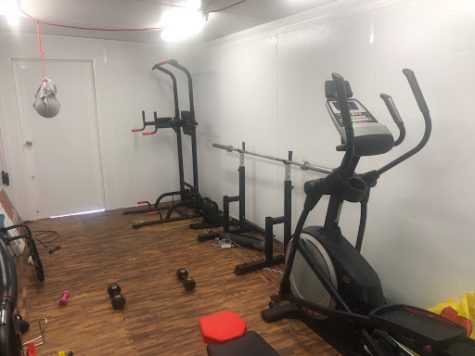 "JROTC is the best thing that's ever happened to me…I grew up wishing I could do whatever I wanted but all I ever needed to do was try as you should as well," sophomore Abner Fuentes said.
In a continued quest for more activities that challenge his strength and endurance, Fuentes became interested in Gables' wrestling team. His admiration for the wrestlers and desire to conquer new skills motivated him to pursue the sport. Fuentes sees wrestling as a new way to learn valuable self-defense skills and another source of the extreme workouts he enjoys so much.
After high school, Fuentes wants to follow in the footsteps of his stepbrother and become a firefighter. He is currently receiving junior training at the Coral Gables Fire Department once a week after his JROTC practice. Here, he learns about the duties of firefighters, receives first responder training and develops leadership skills. Besides his interest in public service, Fuentes also hopes to attend Florida International University to study science and coding.
"Abner is the most determined person I know, he is so hardworking and an amazing friend," sophomore Sebastian Gutierrez said.
Fuentes strives to continue excelling in his various athletic extracurriculars and his academics at Gables. Since his journey, he has gained over 30 pounds in muscle mass. Fitness has changed his perspective on life and allowed Fuentes to not only find self-love but also motivate others to do what makes them feel happy and comfortable in their own skin.