Cavalier Tales of Summer Travels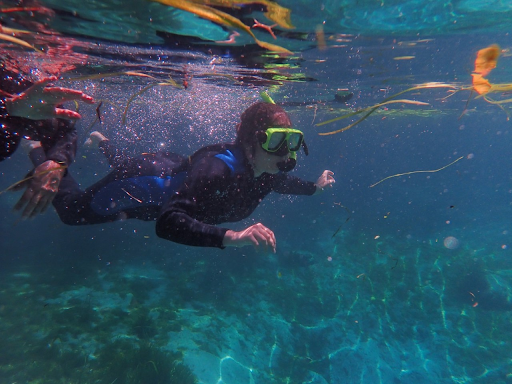 As summer break comes to an end and the new school year begins, Cavaliers reminisce about their vacations throughout the past few months. Although COVID-19 may have changed protocols surrounding travels, these students still found a way to make the most out of their summer break. With school being only one week away, beginning on Aug. 23, Coral Gables Senior High students are taking this last week to share their experiences with fellow classmates.
Mariana Nieto
While some may think that exploring abroad is the best way to travel, this summer Mariana Nieto decided to stay in Florida and submerge herself in the state's beauty.
Visiting Crystal River, Three Sisters' Springs, Rainbow Springs State Park and Kings Bay, her experience in each park was unique and made her summer worthwhile. With the pure air, blue waters and the sight of animals, nature was always by her side, relieving her from the stress that stemmed from her school studies.
Crystal River in particular, which was quiet because of its low population, made her feel especially safe since the town had no current cases of COVID-19. The small city was still brimming with busy restaurants and hotels, which made for the perfect balance of peace and excitement.
"I feel like the most memorable thing was meeting the manatees, walking in the Rainbow springs and the peace that came with being so close to nature," junior Mariana Nieto said.
Faith Diaz
Junior Faith Diaz's action-packed vacation this summer consisted of flying from Miami to Phoenix, Arizona and then driving to Salt Lake City in a matter of ten days. Hiking in the Grand Canyon, Zion National Park and Escalante's National Park, among other breathtaking places, was an unforgettable experience for her since she had not been surrounded by nature in quite some time due to the lockdown.
At first, Diaz's family felt concerned about planning a vacation due to the pandemic.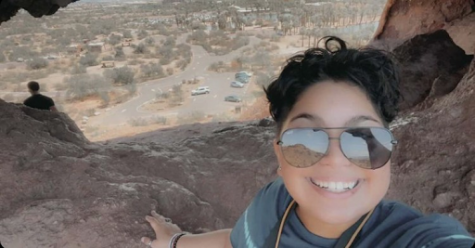 "I definitely had a lot of anxiety… I took a lot of precautions, I had hand sanitizer to sanitize my hands after I touched something. I also had Lysol wipes and carried many masks," junior Faith Diaz said.
Visiting various national parks and immersing themselves in the environment, however, seemed to be a COVID-safe trip that would not cause any worries. The secluded essence of the park made it feel as if Diaz's family were the only ones visiting the famous natural landmarks. In fact, without internet access, Diaz had time to appreciate the little things in life without any form of distraction. Diaz felt that she was at peace and in tune with nature.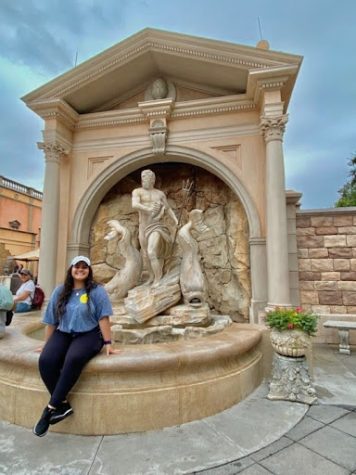 Sarah Vargas
This summer, Sarah Vargas visited the Epcot theme park at Disney World in Orlando. Although Epcot's famous showcase of the world is an iconic showstopper, Vargas found herself drawn to the Italian section because of her appreciation for Italian culture. Disney helped make Vargas feel as if her dream of one day traveling to Italy was not so far away.
"The place had Italian restaurants, infrastructure, music playing…I felt joy, a sense of belonging, and a little hope of being able to visit Italy one day," senior Sarah Vargas said.
Vargas and her family all followed the Centers for Disease Control and Prevention guidelines that Disney had implemented, making her feel much safer while walking around the large park.
Isabella Morales
Junior Isabella Morales's destination spot for this year's summer break was San Pedro, Belize. Although her family was hesitant about planning this trip at first because of COVID-19, they took all necessary precautions such as getting vaccinated and wearing masks to ensure safety.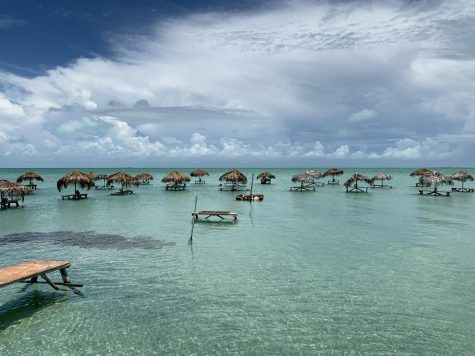 Her time spent in Belize was unmatched because of the small island's unique culture filled with traditions unknown to her such as typical dances like "Punta". Morales was even able to go scuba diving in Ambergris Caye with nurse sharks. Exploring the island with her family was a pleasant experience as she had the opportunity to tour the beauty of Belize while being away from the same old Miami.
"I would say that my most memorable time during the trip would be either having the local food or snorkeling with sharks," junior Isabella Morales said.
From desertic areas to crystal blue waters, these Cavaliers are sure to continue to cherish the memories from their summer adventures. While their travels may have transported them to interesting places, the start of the 2021-2022 school year will lead students back to the classic concrete buildings and bustling hallways of Gables, where they can share their experiences with classmates off the computer screen and in person.