Benjamin Pla: Keeping It International
As the year comes to a close, rising seniors continue to be involved in both academics and their respective communities. Among these Cavaliers is future Model United Nations president Benjamin Pla. Since seventh grade, Pla has known he wanted to be in the United States foreign service and ever since, he has not stopped pursuing his dream of working in international affairs.
During the end of his freshman year, Pla emailed countless South Florida government officials including consulates and congress members hoping he could find an opportunity to work in international affairs. However, since he was not a college student he faced many obstacles. Fortunately, the Royal Thai Consulate General invited him to an interview. About a week after the interview, the Consulate Pla was hired as an intern. This was only the start for Pla he went from intern at the Royal Thai Consulate, to an intern for the city of Coral Gables and for former Florida State Representative Donna Shalala.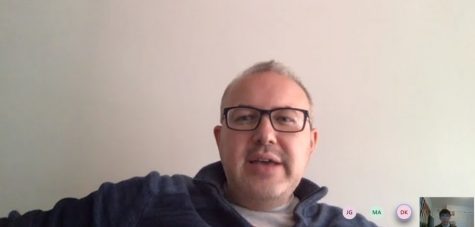 Consulates are representative offices appointed by a foreign country to look after the welfare and interests of their citizens. Some of the services they provide to residents or travelers include, but are not limited to, providing passports, birth registrations and legal assistance. As an intern, Pla had to sort visas and interview visa applicants, quickly falling in love with this type of work. Currently, he interns for the Taipei Economic and Cultural Office and is learning even more about international affairs.
"He is extremely dedicated to foreign affairs and politics in general, and has a genuine appreciation for learning about the world. It's always fun to talk to him since he's knowledgeable but is also willing to learn more. I'm proud of all he's done so far, and am really excited for what he can do in the future" senior Isabella Rodriguez said.
His interest blossomed so much so that during the spring of his sophomore year, he decided to create the Student International Pathways Program. This program partners with consulate offices to create internship positions for interested South Florida high school students. Pla was inspired to make this program because of his own difficulties in finding opportunities related to foreign relations and international affairs in Miami.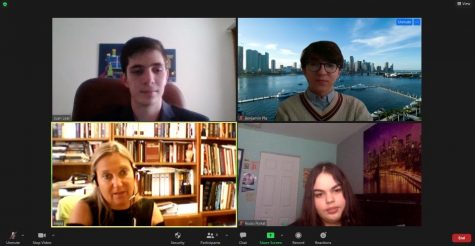 From there, he realized he wanted to help open up doors for his peers as well as low income and minority students. His program works directly with each individual consulate to provide the best positions and volunteer opportunities to high school students that are part of their program. These opportunities include projects that involve public outreach and multiple cultural/academic groups. At the moment, the program is partnered with the Consulates of North Macedonia, Poland, Czechia, and Slovakia and has granted internships to six high school students.
"While we've started small, I think it's an amazing start to something really great. I'm always reaching out to other offices and discussing the possibility of expanding. Right now we're looking to expand our program further to give even more students from every part of South Florida the opportunity to intern," junior Benjamin Pla said.
If you are interested in applying for a summer or fall internship with the Student International Pathways Program make sure to check out their website, https://sippmia.wixsite.com/home, twitter @STUDENTINTERNA2 or their instagram @sipprogram.