Alana Jefferson: Miami-Dade's 2021 Youth of the Year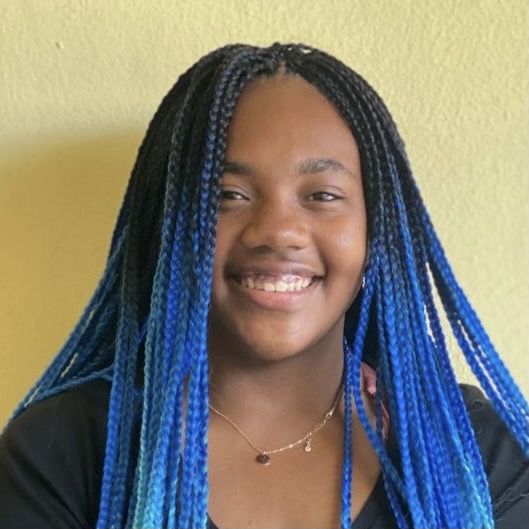 The Boys and Girls Clubs of America, an organization that offers young people after-school programs, awards one outstanding member the Youth of the Year award. The individual who is selected exhibits exemplary leadership qualities and truly embodies the values of the club. This year, Alana Jefferson, a junior at Coral Gables Senior High, was chosen to be Miami-Dade's Youth of the Year after having been part of her community's chapter for over a decade.
Jefferson joined the Hank Kline club, one of the Miami-Dade divisions of the Boys and Girls Clubs, in 2010. When she first showed up, as a child, she was still a timid girl who focused solely on her studies. Over time, however, being a member of the club and cooperating with other youth gave Jefferson the confidence to become the outgoing and active club member and student she is today.
Working at her local chapter encouraged her to first become involved in the arts, which she has developed a deep passion for. Jefferson has been given the opportunity to host and speak at events she had never before expected to attend, such as toy collections, food drives and fashion shows. Jefferson has even been able to speak at the thirteenth annual "Wild About Kids" Gala, and a Teen Girl Empowerment event hosted by successful female business executive Monique Idlett.
"
I've been able to host different events and even give speeches at places I never thought I would,"
— junior Alana Jefferson
Out of all the members of the Teen Program at the Hank Kline Club, Jefferson was chosen by her director and advisor to represent the club. From there, she went on to compete against members of Boys and Girls Clubs across Miami-Dade and eventually came out on top.
Jefferson believes she was chosen to be Miami-Dade's Youth of the Year because of the activities she has involved herself in even beyond the club, including being a member of Catharsis, holding a position as Keystone president and her involvement in a Teen Event Development Program at the Hank Kline Club.
"I believe I got the privilege to be Youth of the Year because of the things I have done in and out of the club," junior Alana Jefferson said.
As Miami-Dade's Youth of the Year, Jefferson has the potential to win scholarships along with other prizes in statewide and national Youth of the Year competitions. Under normal circumstances, she would have been able to present speeches and meet board members of the Boys and Girls Clubs of America. Unfortunately, for now Jefferson will have to wait until the opportunity to participate in these events is a more viable one.
Jefferson will go on to compete against 29 other selected Boys and Girls Clubs members for Florida Youth of the Year, where she could win a laptop, printer and $2,500 scholarship. If she succeeds at the state and regional levels, she could compete against finalists that reach the national level of competition — where representatives vie for even greater prizes such as $60,000 in scholarships and cash and the chance to meet Congress members as well as the United States President.
Jefferson's 11 years of service have now culminated in this impressive recognition of her achievement — one that demonstrates her commitment to the club that has become part of her identity. Her dedication to the community as a member of the Boys and Girls Clubs embodies Cavalier spirit and she is sure to shine as she competes for the title of Florida Youth of the Year.