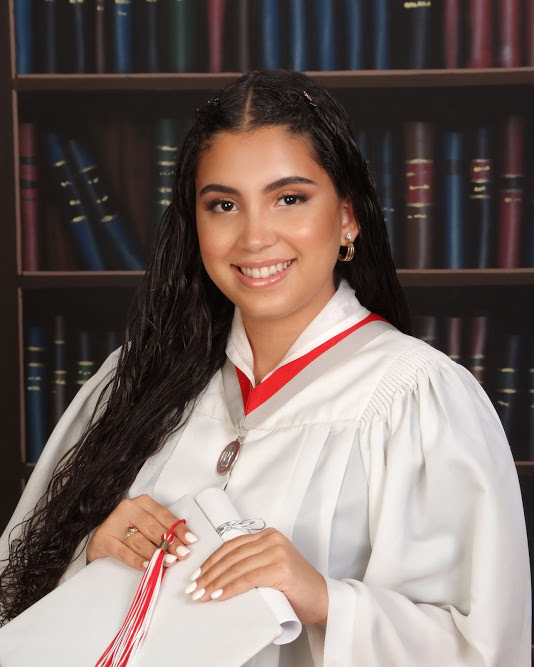 Melanie Ozuna
This time of year is very important, not only for the underclassmen who are preparing for the testing season but also for seniors as they make a life-changing decision and commit to the college of their choice. Senior Melanie Ozuna recently committed to the Florida International University, also known as FIU.
While she also got into the University of Miami, Florida State University, Nova Southern University, Penn State University, University of South Florida and Miami Dade College, she felt that FIU was the university for her. The main factors Ozuna considered while making this decision were an affordable attendance cost and a location close to home, therefore FIU fell under both categories. She was also drawn towards the tropical weather and diversity in backgrounds and ethnicities.
The senior is a first-generation college student and will be starting this summer term. Ozuna is planning on majoring in biochemistry and hopefully getting involved in the pre-health track as well. She hopes that she can use what she learns and her experience in that track to move on to dental school and eventually have her own office.
Ozuna thinks it is important that any future juniors, who will be committing to a college next year, keep in mind what they want and not let others influence any decisions they make during the process. In addition, the application process is a very long and difficult one which makes it easy to lose motivation. In these times, it is important to keep your goal in mind and not let the challenges of the application process stand in your way of enjoying the rest of your high school experience.
"…it is also important for them to focus on themselves at times, rather than strictly on school work. Students must always set goals while also being open to new opportunities, recognizing that the right college will find them," senior Melanie Ozuna said.
Ozuna is looking forward to creating a positive experience at FIU and being as actively involved as possible; she hopes to make her learning experience a "unique and interesting one." Ozuna's senior year might have not been the most exciting due to COVID-19, but there is no doubt that she will make the most out of her time at the university.