International Traveler: Summer Rahma Returns From Turkey
Returning from Turkey is senior Summer Rahma, who recalls her time in the Southeastern European country. Rahma was a Cavalier during her sophomore year, but left Coral Gables Senior High to pursue her education abroad. She has returned to the United States to finish her high school education and shares her experience as a student overseas.
Rahma experienced two vastly different education systems during high school. Wanting to experience a new environment, Rahma packed her bags and moved to one of the countries she knows best, Turkey. While there, she had to take classes within their school system. Her school day started at 8:30 a.m. and ended at 3:30 p.m. The students' schedule is predetermined, meaning they do not have as much freedom in choosing their classes. When Rahma was studying in Turkey, she was required to take classes such as British literature, pre-calculus, Arabic, music and art. She also had to take chemistry, biology, and physics in one year rather than progressively.
Due to the pandemic, Rahma did not have the conventional Turkish educational experience. The pandemic struck the people of Turkey around November of last year and her transition from physical to virtual school impacted her tremendously. She struggled in the beginning but was determined to succeed and overcame all the obstacles in her way.
Socially, Rahma believes her time in both countries contrast greatly. Since Turkey is more of a conservative country, there are several restrictions that people in the United States do not face. For instance, talking to the opposite gender is punishable. There is a strict uniform policy that includes wearing baggy clothes and no accessories such as necklaces, piercing or rings.
One aspect that Rahma believes is better there was the food. Since ham is outlawed in Turkey, their platters were very exotic and adventurous, allowing her to diversify her palette in the consumption of Indian food and Arab sweets.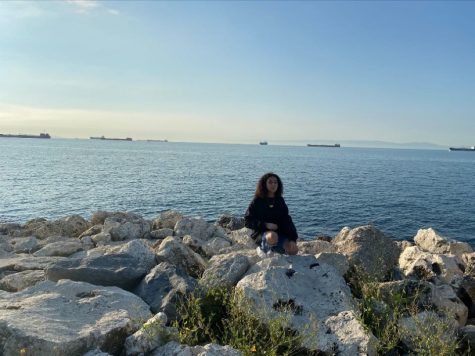 "It felt weird and uncomfortable at first because I was not used to talking to people with diverse backgrounds that it took me a while to get accustomed to it again," senior Summer Rahma said.
While she was in Turkey, one of her favorite past times was to explore and learn more about the country's history. In her free time, Rahma admired the unique and beautiful architecture and visited several notable turkish museums.
Although her experience in turkey was fruitful, she did have an experience that she does not recall as fondly. While she was there, there was an earthquake that affected the entire nation. Fortunately, it did not cause much damage in her area, but she was worried nonetheless because earthquakes are an extreme irregularity in Miami.
"Summer will succeed with her full willpower and sheer amount of dedication she has for any activity and or hobby she puts her mind to," senior Esteban Perez said.
Throughout her unique school experience, Rahma has overcome all the obstacles in her way to achieve her goals. Learning in different atmospheres has taught her a lot about the world and is now equipped to pursue her career as a lawyer in the future.