Gables Alumnus Marcus Dixon Becomes Director of the Florida Democratic Party
For Marcus Dixon, the busy day-to-day of Coral Gables Senior High has rapidly transformed into the fast-paced world of politics and election campaigns. Having just been named the newest Executive Director for the Florida Democratic Party, the former Cavalier has established a successful career for himself since his days at Gables. With this promotion, Dixon hopes to use his position to help elect candidates that will serve the people of Florida and represent the state's best interests.
Despite his years of success, Dixon was not always at the forefront of Floridian politics. In fact, he still remembers his early years as a student at Gables, where he was part of the Gablettes Sweethearts, elected as Vice-President of Student Activities and President of the 5000 Role Models of Excellence Club. Always going above and beyond, he was also part of the football, softball and wrestling teams.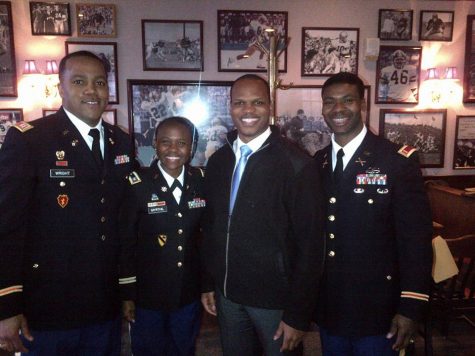 Dixon also fondly recalls staff members like Mr. Cabrera, the chorus teacher at the time, who helped him come out of his shell by not only improving his singing skills, but also by building his confidence as an individual. His Spanish teacher, Ms. Frejo, whom he describes as a direct and "no nonsense" person, guided him in balancing his academic and extracurricular responsibilities. Ultimately, she encouraged him to pursue his passions and choose the path that he enjoyed the most.
Ms. Andrews was the advisor for the 5000 Role Models of Excellence Club. Dixon notes she was one of the first people to recognize his potential as a leader as she provided him with support and gave him advice that he still relies on today. After years of involvement and growth on campus, Dixon finished his journey as a Cavalier in 2007 when he graduated.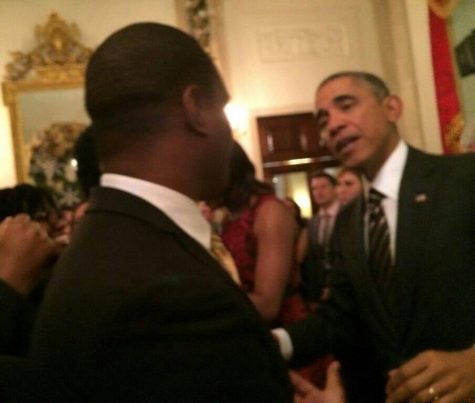 "At Gables, getting into leadership roles and running for a student government-office was kind of the beginning of me starting to move myself into that political direction," alumnus Marcus Dixon said.
In college, Dixon continued his political pursuits at the University of Florida. He was appointed to be the director of the Creative Development Department as a freshman. In his junior year, he was elected as the student-body Vice President.
After graduating from UF, he gained essential experience working for the Florida Governor's office, Congress and the County Commission for Miami Dade County. The positions he held in these departments provided him opportunities to learn and develop his skills as a political coordinator.
Most notably, Dixon held an influential position in the Service Employees International Union as the Florida Executive Director. The SEIU has almost two million members and is the second largest union in all of North America. As an Executive Committee member, it is largely thanks to his efforts that Floridians can look forward to the historic amendment that will raise the state's minimum wage to $15 in the coming years.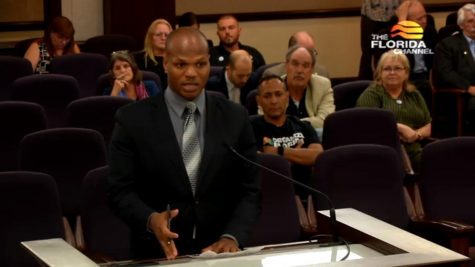 "The best jobs are jobs that are things you love to do, so I started writing down all the things I love to do. I like talking…I like people, I put this list together and came up with different jobs that I could do…What I like about [politics] is that…you can ultimately change things that really affect people, what their freedom is and what opportunities they have to succeed," Marcus Dixon said.
In his newest position as part of the FDP's team Dixon's main job is to aid politicians that are running for as candidates for president, state Senators, state House Representatives, attorney general, commissioners, mayors and more. The Party serves primarily as a campaign arm to help Democrats get elected.
Because of his dedication to the party, Dixon has been able to work with well-known Democrats that have represented all levels of the U.S. government. He has closely cooperated with House Representative Frederica Wilson, who praised how "Marcus' experience working in government, organizing, labor and in building coalitions at every level is exactly what we need to be successful as a party." He has also had the pleasure of meeting Barack Obama, Bill Clinton, Joe Biden, Kamala Harris, Hillary Clinton, John Lewis, Elizabeth Warren and many other representatives.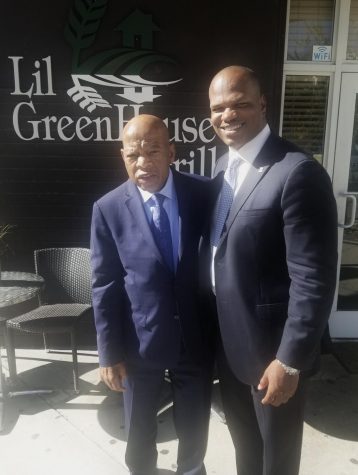 Dixon expresses how his fundamental beliefs have driven him to take on this role within the state's government. By aligning himself with candidates that share his same values, he has been able to work toward his goals of helping the working people, attaining equity and bettering the community as a means of collectively improving the country.
Although he admits that serving as an elected official could be a goal of his in the future, for now, Dixon remains focused on providing support for other candidates. He emphasizes the significance of having a strong team behind every public figure, and encourages others to take part in similar positions. For Cavaliers, his message of advice is to get involved with the government, as it has become an unavoidable aspect of everyday life.
Since his days at Gables, Dixon demonstrated his willingness to represent the student body. Now that he has become such an influential figure in local and state politics, his loyalty to the people has become a symbol of continuity throughout his life. Dixon's story is sure to inspire Cavaliers that feel a connection with his beginnings, as he has proven that any kid currently sitting in a Gables classroom can grow to do great things.
Leave a Comment
Your donation will support the student journalists of Coral Gables Senior High School. Your contribution will help us cover our annual website hosting costs.
About the Contributor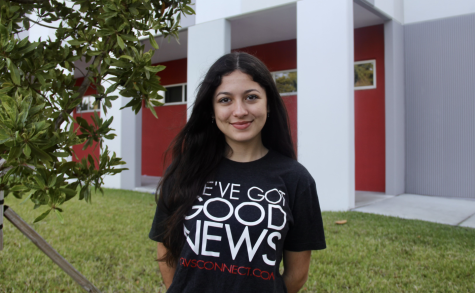 Sofia Cruz, Co-Editor-in-Chief
A rising junior in the International Baccalaureate program, Sofia Cruz is eager to start her third year as a member of CavsConnect. With her new position...