Devon Rall-Taguci Accepted to Yale University
With most seniors still waiting to hear back from colleges, the anticipation of acceptances is still high for most seniors at Coral Gables Senior High, with most having to wait till mid-March or early April to hear back from colleges. However, one senior's wait is over. Devon Rall-Taguci has been accepted into Yale University through restricted early action. This means that if one is accepted into a school through REA, they are not obligated to say yes. However, they can only apply to that school during the early rounds of applications.
Rall-Taguci is well known in the Gables' creative community. She is the current Editor-in-Chief of gables' literary magazine, Catharsis. Additionally, she is the vice president of English Honor society, Creators Collaborative and Quill and Scroll.
Rall-Taguci had the privilege of being a Leadership Enterprise for a Diverse America scholar. This provided her with a lot of knowledge about the college application process. The most notable skill she obtained from being a LEDA scholar was knowing how to choose a university for the reputation and merits the institution held. When looking for a university she searched for schools that had strengths in Steam Technology Engineering and Math, research and the humanities. After scouring through universities she applied to schools like the University of Chicago, Princeton and Yale.
"I think a lot of times we apply to schools for the prestige and know little about what the campus has to offer," senior Devon Rall-Taguci said.
After extensive research she decided Yale was her best option. Yale provided phenomenal financial aid, a dedicated staff and all the strengths she was looking for. She specifically found this through programs they offered like their Directed Studies selective program. This program is a selective program focusing on the Western Canon. Which would allow her to pursue DS while majoring in neuroscience, which satisfied the dual-nature of her interests.
"Yale offers amazing financial aid and a dedicated staff, honestly, their admissions team and outreach is phenomenal," senior Devon Rall-Taguci said.
However, she knew for sure that Yale was for her after writing their supplements, her interview and seeing the welcoming nature on campus. She found Yale's supplements genuinely interesting and fun to write, unlike other schools' which had basic prompts she felt drained the creativity from her. Moreover, her interviewer was very easy-going and she talked to her for almost two hours without one awkward lag in their conversation. The final nail in the coffin was Yale's dedication to her as a potential incoming class which really highlighted the welcoming and close-knit nature Yale was known for.
"After receiving a hand-written letter from my Admissions Officer and having Yale freshmen reach out to me via phone, I knew Yale was the school for me," senior Devon Rall-Taguci said.
To future college applications she recommends doing research about campuses with websites like CampusReel and Reddit. CampusReel is great for checking out parts of the Universities one might not actually get to see on their website. Reddit is also a great tool for reading about the opinions and experiences of students attending schools of one's interest. She states that being able to differentiate between the schools you are applying to will help with supplements and interviews as well.
Rall-Taguci is very pleased with her acceptance into Yale University, she expresses that she would be honored to be a future Bulldog on campus in 2021.
About the Writer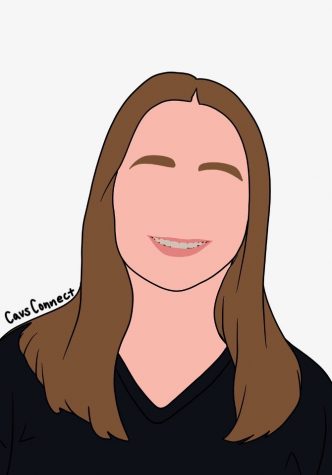 Audrey Simon, CavsConnect Staff Writer
Audrey Simon is a rising sophomore in the International Baccalaureate program at Coral Gables Senior High and a second year CavsConnect staff writer. She...