Gables Earth: Focusing on Students and Our Planet
The constant attention and rush that students' everyday lives require often make it difficult for them to focus on global issues that are affecting them directly. Among those issues, climate change, rising sea levels and pollution are a few environmental problems that people in the 21st century are working to combat. Luckily, at Coral Gables Senior High School, Gables Earth strives to cast a light on the troubles that Earth is facing.
Gables Earth is the environmental club at Gables whose goal is to create a safe and fun place where students can learn about how to protect the world and life around them. Their inclusive nature and educative quality are what makes this club stand out among others.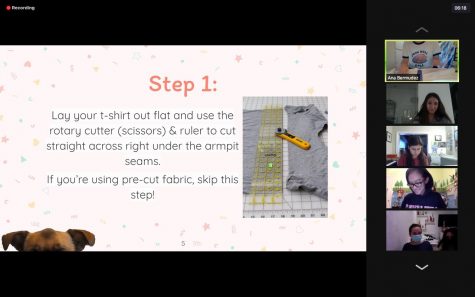 In order to directly engage students with issues facing the environment, Gables Earth offers a plethora of activities, meetings and presentations for Cavaliers to engage with. The club not only educates members on environmental issues but also teaches them how to make a difference in the world they are living in. By providing the opportunity to directly make an impact both globally and in local communities, Gables Earth has been able to catch the attention of many students at Gables.
"I first joined Gables Earth because I felt so welcomed by its fun and stress-free environment. After being in the club for four years, and now currently holding the position of co-president, I love that I am able to make other students feel the same way about the club while also advocating for our planet," senior Ana Bermudez said.
This past school year, Gables Earth has hosted virtual activities due to the COVID-19 pandemic. They started off the year with a screening of "The Lorax" movie, which was an entertaining way to learn about climate change and deforestation. They later held a presentation where a guest speaker from the University of Miami's, UThrift, taught students about the detrimental impact of fast fashion. After the meeting, students were encouraged to send in pictures of their thrifted outfits which were later posted on the club's Instagram.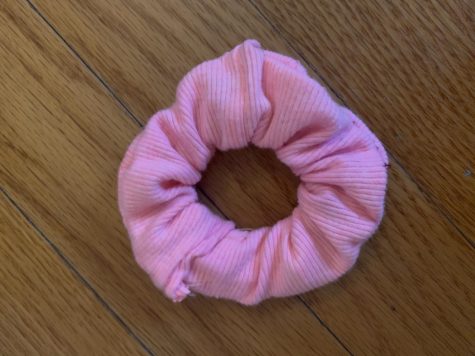 The most recently held meeting was an upcycling workshop where students repurposed household materials to create something new. Students were able to enter a Zoom breakout room where they could choose between making t-shirt Furoshiki gift wrapping, do-it-yourself t-shirt scrunchies and t-shirt produce bags. The students were guided by club leaders and made their upcycled creations in a relaxing and stress-free environment.
"My favorite part about the upcycling activity was being able to make something that is safe for the environment and that I can use in my day-to-day life. I definitely think it's important for Gables Earth to host activities like these because it teaches students how to combat the current environmental problems the world is facing and it is also just a fun way to get involved in our school," sophomore Beatriz Cruz said.
One of the most intriguing parts of the upcycling activity was making Furoshiki gift wrapping. Furoshiki is an ancient Japanese tradition where people wrap their gifts in beautiful pieces of cloth. The practice helps reduce the tons of wrapping paper that are wasted every year during the holidays. This upcycling activity taught students something new about how to reduce waste during the holiday reason and continue this practice for future gift wrapping.
The club's upcoming meeting is an activity on Thursday, Dec. 17 that teaches students about the benefits of growing their own food. To join this meeting or the club for future events, students can contact the Gables Earth Instagram account in order to be added to the Microsoft Teams where Zoom links are to be posted.
This innovative club has allowed Cavaliers to reconnect with nature and combat the global issues that our world faces. Students can learn about global warming or the effects of plastic waste in a relaxing and nonjudgmental environment. While Gables Earth does focus on students and club members by teaching them how to protect our planet, its main spotlight is our Mother Earth.