Political Powerhouse Nikita Leus-Oliva Takes Her Seat at the Table
December 16, 2020
Nikita-Leus Oliva continues to amplify the voices of all people in the political sector. When she is not busy with anything school-related, she is striving to make the United States a more inclusive and representative nation. Continue reading to hear from our very own Cavalier talk about her love for Gables and the valuable lessons she carries with her in her work for the 2020 presidential election and beyond.
How a Gables Alumna Found her Passion for Politics
At Gables, Nikita Leus-Oliva was president and founder of PACE, the political activism and civic engagement club, treasurer of student government and an International Baccalaureate diploma candidate. Like a walk down memory lane, Nikita recalls the admiration she felt for her teachers like Mrs. Landsea and Mrs. Suarez, discussing how their support allowed her to flourish, as well as the diverse social climate that allowed her to garner more information on her growing purpose in life—politics.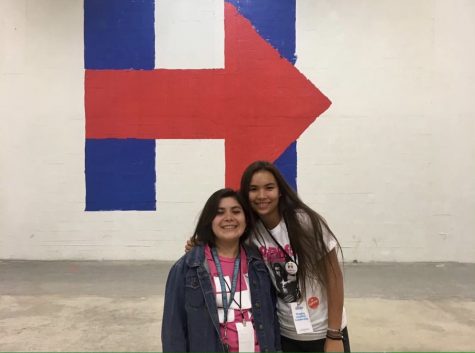 "I took a business class with Mrs. B and she'd always show us CNN 10 as a way to start our days…[It was very unfamiliar] since both of my parents are immigrants and never really spoke about American politics…[As a freshman] I started hearing about the 2016 election and how different the candidates were and what they stood for…so I went home one day and researched them and understood what they believed the future of America should be," alumna Nikita Leus-Oliva said.
The 2016 election was one like none other, with the first woman as the Democratic Presidential candidate and a New York businessman as the Republican Presidential candidate. As Nikita familiarized herself with their stances, her decision was made and she knew she had to do something to help out. "Donald Trump called people like my parent's awful things, like drug dealers and criminals, and both of them are small business owners who try to give back to the community that gave them so much," Leus-Oliva explained. She noted that all politicians have flaws, but Hillary Clinton was an inspiration to her and so many other girls with a vision for an inclusive America. After volunteering for a few days, she had already been awarded a fellowship for the Hillary Clinton Campaign by the local campaign organizer here in South Florida, working 50+ hours a week, and hosting various phone banking sessions "[breaking] records for the most amount of voters reached in our region."
Hillary Clinton's ultimate defeat did not stop Leus-Oliva; in fact, it just made her work harder. Throughout her last two years of high school, she founded the Miami-Dade Teen Democrats and the Young Leaders Summit, for fellow like-minded students here in South Florida to receive opportunities in the political sphere and continued campaigning because she knew "…[even though] I could not vote yet, I could still yield political power."
She stood by her truth and did just that. After the horrific shooting at the Marjory Stoneman Douglas High School in Parkland, Florida, she was compelled to organize a peaceful protest in solidarity. It was a wake-up call for the entire United States as it furthered the necessity of better gun safety regulations at the state and national level. Leus-Oliva managed to enlist almost the entire school to participate in a smoothly conducted walkout to the pavilion with posters and speakers, highlighting that no person should ever have to endure such an atrocity. After doing this at Gables, she went on to speak at an even larger protest in Miami Beach, rallying behind fellow high schoolers and March for Our Lives.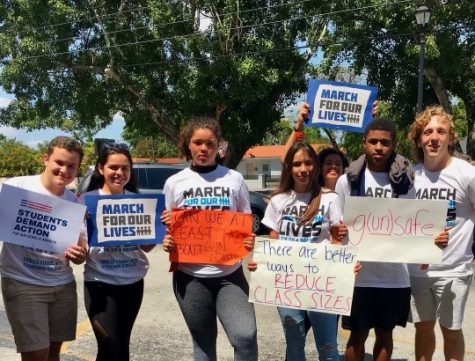 Her power to move mountains in civic engagement caused her to become the 2019 Silver Knight Recipient in the Social Studies category. For those who might not know, this is a prestigious award offered to many high school students in Miami-Dade County who have shown leadership, service, and trailblazing. Moreover, she became a finalist for the Questbridge scholarship to attend Columbia University to continue on her work in a different scene.
This Gables alumna never fails to amaze us and will always be a Cav at heart!
About the Contributor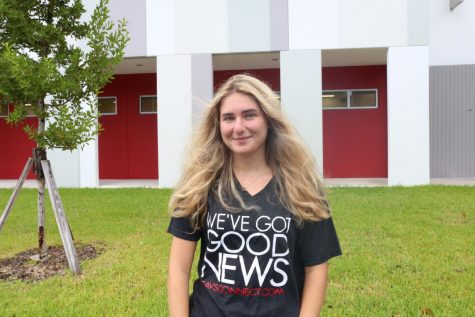 Lauren Gregorio, CavsConnect Opinion Editor
Lauren Gregorio is a senior in the International Baccalaureate program entering her second year as the opinion editor for CavsConnect. In addition to...
Leave a Comment
Nikita Leus-Oliva's Impact on the Current Political Landscape
Nikita Leus-Oliva spent her four years at Coral Gables Senior High with a drive to help others, like herself, through activism and civic engagement. Channeling her passion for politics, Leus-Oliva now attends Columbia University in New York City and used her sophomore year of college to continue political campaign work by dedicating time and energy to the Biden Campaign in the swing state of Nevada for several months.
Her freshman year at Columbia University was a notable experience as not only was she exposed to the immense amount of cultures found in the concrete jungle compared to Miami, but the college itself had such specific clubs and activities to take part in that she immediately found her niche with students like herself: intelligent, driven and independent. The "city that never sleeps" immersed her into different circumstances that taught her how to effectively present information on campaigns, candidates and bills residents vote for. The vast difference between Miami and New York politics was evident as "…here in Miami it is very dynasty style with sons or daughters replacing their father or mother in office." At Columbia, she is now a part of the Questbridge chapter that helps high school students, SOOL, which is also known as the Latinx club, and a board member of the CU Democrats club.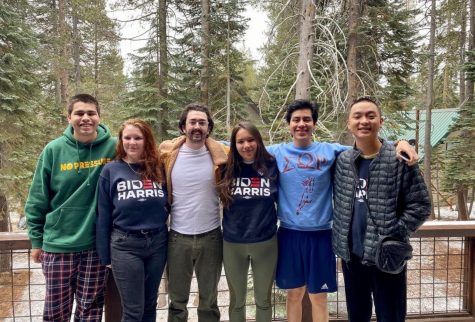 After COVID-19 unexpectedly halted all in-person classes in March, Nikita had a lot more time on her hands that gave her the possibility of continuing her work in swing states during the 2020 election. From late April to the end of May, "I started organizing for a senate primary in Iowa and a couple of days before the Iowa election, I interviewed with the Nevada Democrats," Leus-Oliva recalled. She officially received the job for the summer cycle alongside college students in her cohort on June 3. Her assignment consisted of getting relocated to a small town in Northern Nevada right outside of Reno, called Sparks. She organized South Sparks, with her friend from Columbia University overlooking North Sparks. The divisions were called "turfs" in order to maximize one-on-one help within the community, however, they worked together in many instances. Unlike many towns in that region, this one had a high population of BIPOC people who tend to get overlooked by the Democratic Party when it comes to funding and resources.
Exposed to living in such a small town, she felt compelled to ensure all those who volunteered alongside her would retain valuable information come the next election cycle whether it be local, state, or national. Her belief is to always "leave the town you're working in better than when you got there." The work entailed long hours of training first time volunteers "via Zoom and socially distanced workshops" into becoming future leaders and organizing events like phone banking and text banking.
At the end of the few months spent working towards her goals, Leus-Oliva's region, consisting of a team of eight people, not only increased voter turnout by unprecedented margins but "come 2022 or 2024…the organizer that [coordinates] Sparks will have the network I created from all the notes inputted through the database… and continue giving residents the voice they deserve."
Noting the immense amount of work that still needs to be done now that Joe Biden is the president-elect, Leus-Oliva mentioned the difficulties of working in a divided Democratic Party. She feels as though the current system is still somewhat flawed especially for minority groups.
"Biden did as good of a job as he could to try to unite the country because it's not just the Democratic Party that is divided, the whole country is," alumna Nikita Leus-Oliva said.
For as long as she could remember, the message promoted was how one can only get involved in politics once they reach 18 years old. Although Nikita Leus-Olivia still has her whole life ahead of her; her determination caused her to fight for a seat at the table where she and the new generation of future leaders would never be silenced again.
About the Contributor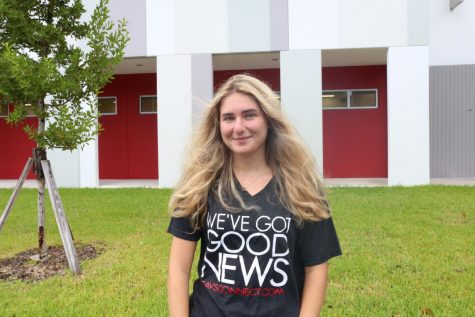 Lauren Gregorio, CavsConnect Opinion Editor
Lauren Gregorio is a senior in the International Baccalaureate program entering her second year as the opinion editor for CavsConnect. In addition to...
Leave a Comment