Living with COVID
More stories from Sofia Cruz
For many, COVID-19 is seen as something distant that will only affect others but never come too close to oneself. Unfortunately, as more people continue to contract the virus, they are left to face it's often devastating side effects. It is time for the public to realize that this illness does not discriminate, attacking the very communities so many feel they are safe in. Mrs. Monzon knows from personal experience the ways in which the Coronavirus is ruthless, as she had to live in the reality where she and her family were the ones being affected.
Ayleen Monzon is not only Coral Gables Senior High's very own Fashion Design teacher, but she is the Design, Education and Hospitality Academy leader and Class of 2022 Sponsor. She is loved by students and staff alike. Just like everyone else, she went home during quarantine never imagining that COVID would strike her household. But soon enough, it did. Quickly her life descended into chaos when Mrs. Monzon found out that not only had she tested positive, but so did four other members of her family.
She and her husband, along with his mother, father and brother all contracted the COVID-19 virus. It affected them all in varying degrees of intensity. As their symptoms developed, the family experienced headaches, fevers, body aches, difficulty breathing, lethargy, coughing and more. Mrs. Monzon herself lost the ability to smell and taste while she fought off the infection for over five days. Her husband could not eat for days and his respiratory issues evolved into pneumonia as he battled the virus for over three weeks. It is a sad and shocking statement to hear, but by comparison, they were the lucky ones.
Mrs. Monzon's mother and brother-in-law endured almost four weeks of symptoms as they tirelessly pushed through their illness. They struggled to breathe and had to be taken to the hospital, but thankfully survived. Unfortunately, however, Mrs. Monzon announced that her father-in-law was unable to overcome the virus' attack on his immune system. He had been intubated for four weeks to maintain his airway aid respiration. Sadly, after six long weeks of bravely fighting off the virus, he passed away. He was a warrior until his final moments, and will be remembered for his strength during the difficult times the family faced.
"It felt scary. And as the days progressed and we could not help each other, it started getting worse. Then when everyone started having to go to the hospital it became a nightmare. Not being able to be by anyone's side is terrible," Mrs. Monzon said.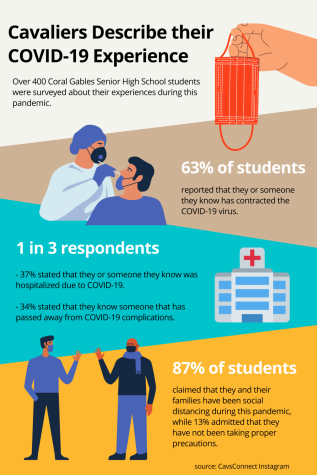 Although the rest of the family made it through and recovered, they had to remain on oxygen afterward because of the toll COVID took on their bodies. As of now, they have powered through and are dedicated to taking care of one another to ensure a healthy comeback. Mrs. Monzon emphasizes that the entire situation was a nightmare for her and her loved ones. The experience was a painful reminder of the importance of being careful in a situation such as this one where the stakes are so high. We share our deepest condolences with Mrs. Monzon as she has gone through what many have lived in fear of during this pandemic. She has demonstrated her true courage by coming out and sharing her experience with the hopes of helping others.
This story illustrates the devastating effects Covid-19 can have on unsuspecting victims, which can be unfortunately spread to vulnerable relatives. With the Coronavirus, one must be especially careful, as over 6.7 million cases have been counted in the United States alone, racking up almost two hundred thousand fatalities. The most dangerous part of this disease is that many can be asymptomatic, meaning they show no symptoms and spread the virus without even knowing they are sick. Mrs. Monzon's family dealt with this aspect of COVID firsthand, as they still do not know by whom exactly they were infected. The most they can suspect is that it was somehow contracted at her husband's worksite.
"This virus is real and it is not just the flu. You do not know how your body is going to react to it. It is hard to send your family to the hospital alone when you can not see them, or for them to die alone," Mrs. Monzon said.
Although cases are steadily decreasing, it is just as important now as it ever was to continue social distancing and wearing masks while in public. Cases such as these are not rare, nor are they unique. If Mrs. Monzon and her family were able to find themselves in such a terrifying position, so can anyone else that is not careful. It is necessary to be considerate of others as well because although one may not mind a bout of sickness, there are those that will be hit hard, and without mercy by Covid-19. This virus does not discriminate- Mrs. Monzon can attest to this, and her message to those that read her story is one of caution, as she says you never know who it can kill.
Leave a Comment
About the Contributors
Sofia Cruz, CavsConnect News Editor
A rising junior in the International Baccalaureate program, Sofia Cruz is eager to start her third year as a member of CavsConnect. With her new position...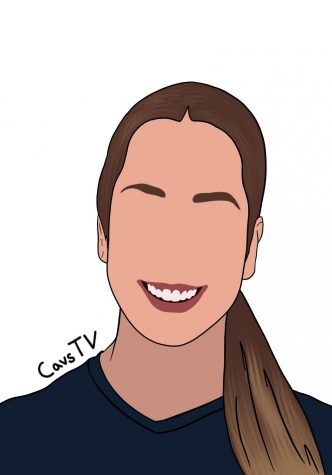 Natalie Abrahantes, CavsTV Co-Editor-in-Chief
Natalie Abrahantes is a senior in the International Baccalaureate (IB) program at Coral Gables Senior High. In her last year at Gables, she is extremely...