Class of 2021's Top 3 Senior Crowns
A lot of Gables' spirit comes from the many traditions that are practiced school-wide and by each grade level. Each student eagerly waits as their senior year approaches to participate in an exciting senior tradition: The Senior Crown Contest. This competition is when all seniors begin with a simple paper crown and have the chance to design, embellish and bedazzle it to their liking and submit it for judging. Pictures of the top 10 crowns are then posted on the Gables Instagram page and people vote on which one they like the best. Despite these odd times, the seniors were still able to participate in the Senior Crown Contest and partake in a very special high school tradition.
---
1st Place: Gabriella Condoleo
In this heated competition of the best decorated senior crown, it came down to a mere 12 votes that separated first and second place. Winning first place with a total of 158 votes was senior Gabriella Condoleo.
"It makes me really happy honestly. I did not expect to even make it in the top 10, so it was nice to know people liked my design for the crown," senior Gabriella Condoleo said.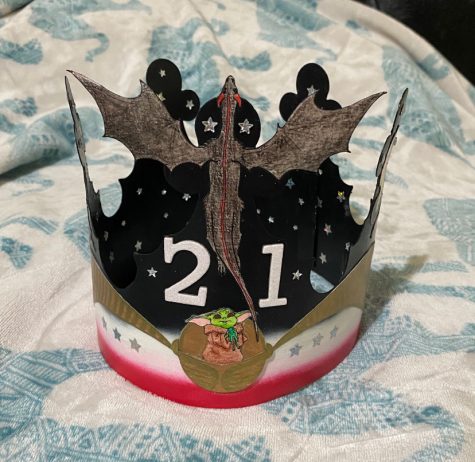 Her crown was inspired by all the hard work she has dedicated, not only into the International Baccalaureate program, but in all her four years at Gables. She was deeply saddened that she could not participate in the normal high school tradition of wearing her crown to school, which she had been looking forward to since her sophomore year of high school. She still decided to partake in the tradition as best as she could under these circumstances by wearing it to all of her virtual classes.
2nd Place: Alina Pajon
In second place we have Alina Pajon. Her crown design was based on her three favorite fictional stories; Game of Thrones, Star Wars and Harry Potter. Certain parts of her design represent one of the three fictional universes. In the clear center, there is a dragon from GOT, you can also see baby Yoda from Star Wars who is riding inside the Golden Snitch which is part of the most common sport in the wizard world, Quidditch. While a majority of her crown was based on the three stories, she still wanted some of it to reflect the Cavalier spirit within her, so for the background she chose our school colors, red, black and white.
Pajon enjoyed using her creativity and her love for the fictional universes to create this crown and is very proud of the outcome.
3rd Place: Alma Martinez and Kenyon Morelus
Coming in third place on the podium with a total of 120 votes are seniors Alma Martinez and Kenyon Morelus.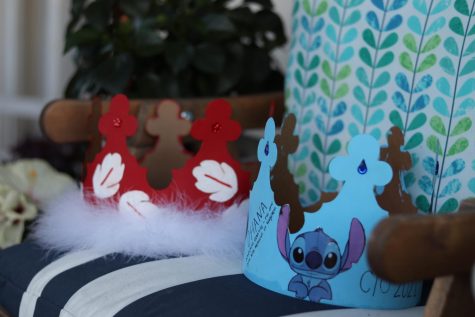 "It means a lot to me because I put a lot of effort and time into making it and I am glad that the voters enjoyed my crown just as much as I do," senior Alma Martinez.
Martinez and Morelus' crowns were both inspired by the movie "Lilo and Stitch". Martinez's crown was designed to look like Lilo's dress pattern from "Lilo and Stitch" and Morelus' crown was based off of the character Stitch. They decided on this duo theme because it is one of their favorite movies to watch together and they love playing the movie's soundtrack on loop. Martinez was also upset that she could not partake in the normal high school tradition of wearing crowns to school, however she still participated in a non-traditional way by wearing her crown the whole first week of online school.
---
All the seniors who participated in the contest were determined to showcase their Gables spirit, no matter the circumstances. We hope that the class of 2021 is able to make the most of their final year of high school. For more pictures of senior crowns, visit the CavsConnect Instagram page, @cavsconnect .
Leave a Comment
Your donation will support the student journalists of Coral Gables Senior High School. Your contribution will help us cover our annual website hosting costs.
About the Contributors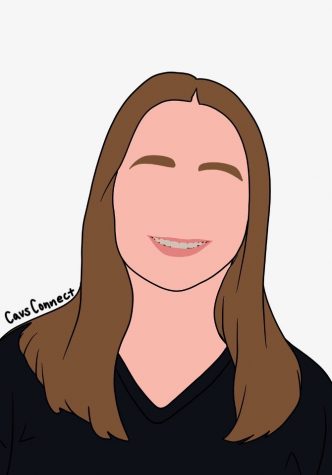 Audrey Simon, CavsConnect Staff Writer
Audrey Simon is a rising sophomore in the International Baccalaureate program at Coral Gables Senior High and a second year CavsConnect staff writer. She...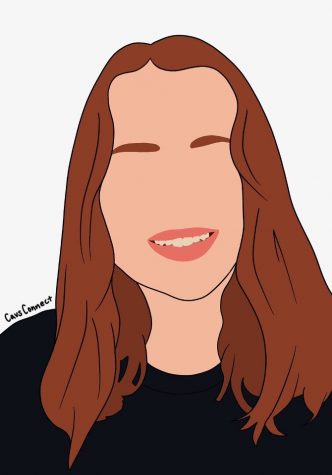 Ariana Alvarez, CavsConnect Staff Writer
Ariana Alvarez is a rising sophomore in the International Baccalaureate program. This is her second year in CavsConnect and she desires to meet new people,...