DIVE-ing Into Diversity and Inclusion
Miami is best known for its diverse population; however, the subject of racial and cultural identity are often left out of the school curriculum. For this reason, former CavsConnect Editor in Chief and Gables Alumna Emily Simon, had the idea to create Diversity and Inclusion in a Virtual Environment. DIVE is an organization that aims to encourage conversation surrounding identity and inclusion.
During quarantine, Simon volunteered with Sociedad Latina, an organization founded in Boston to provide a space for Latinos to find fellowship and celebrate their cultures of origin. She was very inspired by the curriculum and work completed there. For her, Miami was the perfect place to start a similar program because it serves as a cultural and ethnic melting pot. With the time she had on her hands, she launched the program alongside her siblings Josh Simon and CavsConnect Staff Writer Audrey Simon. Immediately, they tried to partner with different organizations that shared goals similar to theirs and have already sat down with some to talk about their program.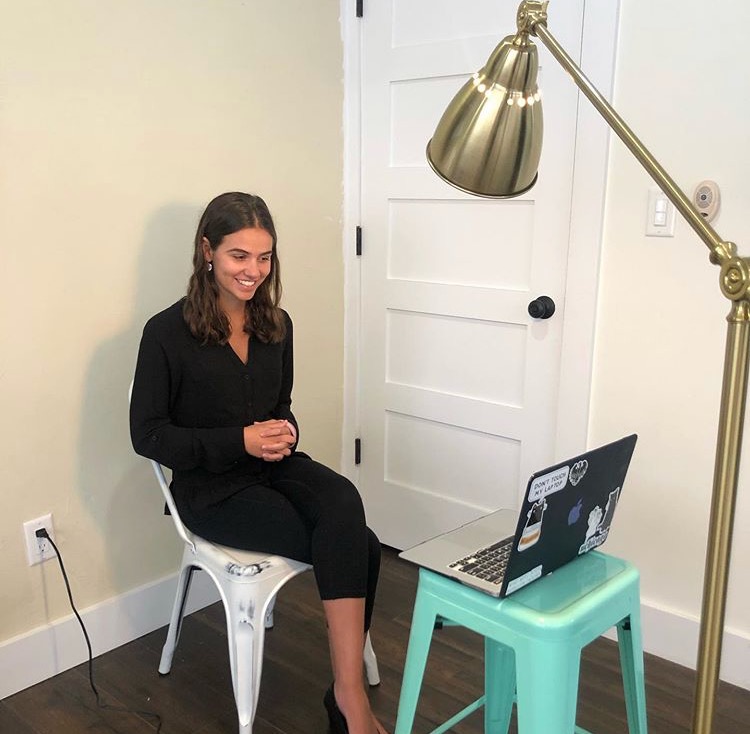 "I really wanted to ensure that the organizations would benefit from our program. We set up a direct marketing campaign to targeted organizations via phone and email," alumna Emily Simon said.
To further explain, the program's curriculum is an introduction of concepts surrounding identity. A key focus of the project is the empowerment of a diverse community. This course also includes civic education regarding Latino and African American culture. Respect and inclusion are very important in this curriculum, as well as advocating for diverse or marginalized ethnic groups. At the moment, the staff of DIVE consists of high school and college students. However, since these students are not experts on the topics they cover, they are required to take courses to familiarize themselves with the curriculum in order to be able to teach it later on.
"
I hope to foster the same safe space learning atmosphere that we created at Sociedad Latina."
— Alumna Emily Simon
Now that her staff is fully trained in the DIVE curriculum, Simon is also working on introducing the project to a more varied audience. Later in the year, Simon plans to implement her curriculum in the city of Chicago, where she attends college. Not only does expanding to Chicago make sense logistically, as she does live there for the majority of the year, but it is another very diverse city, so the curriculum can serve the important purpose of emphasizing the culture and inclusion of marginalized communities. In regards to expanding her range in Miami, some elementary schools have contacted Simon in hopes of collaborating with her project. Although she is eager to get them on board with DIVE, the adapted curriculum to fit elementary school students' comprehension levels is still pending.
"I think one of the most important things we can do as a community is to learn about each other and our varied ways of life," senior Isabelle Barbery said.
The project is advertised mostly through their social media, by following different groups and communicating with them. DIVE also gains recognition by word of mouth, its message and support spreading through the community as the project grows. As a result, they have a very broad target audience— allowing for people from any walk of life to become more aware on the topics that they instruct.
"I like to be able to learn about individual cultures, as well as my own. I definitely think this project is a very useful program," freshman Steffi Sarmiento said.
This project helps students to delve deeply into what the usual school curriculum seldom covers. Gables is a very large school with thousands of different cultural variances that many students are seldom educated on because it simply has never been a priority in school curriculum. Implementing DIVE in such a diverse city and teaching people about various ways of life is essential to developing a less ignorant worldview. Simon's project can bring a new, innovative way to educate ourselves about the cultural background of others.
"I'm most excited to be able to work with passionate volunteers as we try to create awareness around language surrounding identity and advocate for the inclusion and respect of diverse persons. Although we're not experts and this course isn't all encompassing, we want to allow a safe space to foster future discussions surrounding identity," Simon said.