Ana Font Donates Masks To Those In Need
The shortage of masks caused by the coronavirus has left those in need distressed. Many essential shops are not permitting people to step foot in unless they are wearing protective gear, this may be a challenge for those who have not gotten the chance to buy any type of masks. Sophomore Ana Font realized something had to be done to help these people remain healthy and safe, she began making her own masks to donate.
At a young age Font's grandmother taught her how to sew, so when it came to making masks she had no trouble. She gathered all the extra fabrics she found around her house and got to sewing. By constantly watching youtube videos,  she learned the correct adult and kid measurements so, after a while she was able to create them on her own. Font chose to use colorful designs to remind us of all the good things in life during this time of chaos, like the outside, colorful flowers, animals and many other things.
"I learned that the most effective material to use is cotton, so I use three layers of 100 percent cotton fabric. One for the front, the inside and the one that comes into contact with your face," Sophomore Ana Font said.
Though she has only handed out masks to her family near her and in Cuba, Font plans to produce a batch of them and donate to the Lotus House in the near future. Throughout all of this, the only thing Font wishes for is for everyone's good health. She wants people to take this virus seriously in order to prevent themselves and others from becoming ill, even if it means not going out for a while.
"I think what she is doing is very helpful, if everyone took necessary precautions it would definitely benefit the people around us," Sophomore Rebeca Morejon said.
Font's positive attitude, as well as many others', is just what everyone needs to help flatten the curve. Everyone is living through unforeseeable times right now, but it is up to us to stop the spread from becoming even more escalated. There are many people out there aiding others to the best of their abilities, from health care workers to students at home making masks in their free time. The least we can do is stay at home.
About the Contributors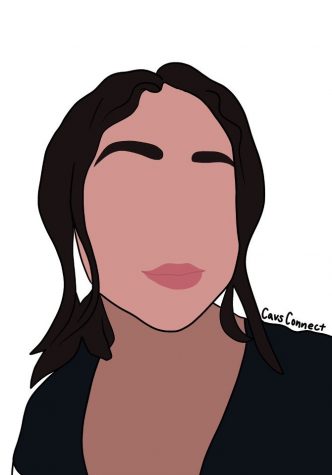 Allison Cajina, CavsConnect Features Editor
Allison Cajina is a junior in the International Baccalaureate program at Coral Gables Senior High. This is her second year in CavsConnect, as she proudly...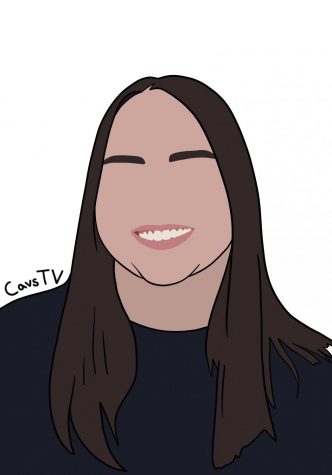 Ana Font, CavsTV Staff
Ana Font is a junior in the National Academy of Finance program at Coral Gables Senior High. She has always had a passion for video editing and photography...