Amazon Finds: Cute and Affordable Must-Haves
Many people are always looking to switch up the style of their rooms and because of the COVID-19 virus, Amazon is definitely a great place to shop from home. Amazon contains hundreds upon hundreds of great and reasonably priced furniture and decor. Whether one is looking to redecorate their whole room or add something small, Amazon never fails to provide the best options. Below are a few room decor must-haves: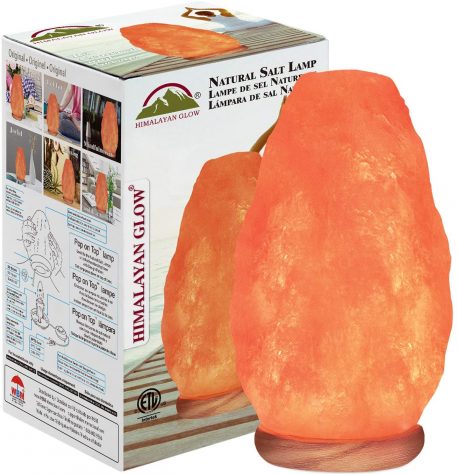 A salt lamp is a perfect item to put in a room. They are proven to help reduce stress by producing negative ions that mix with positive ions to change one's mood. Also, salt lamps have soft, low-lighting that relaxes a person. Depending on the lamp that is bought, many can change colors. Not only do they help reduce stress, but they look great in any room as well. Amazon has this salt lamp for only $14.99 and comes in a beautiful yet calming orangey-pink shade.
"I think salt lamps are super cool and very calming. I've had mine for about a year and I love it," senior Jefrany D'Catry said.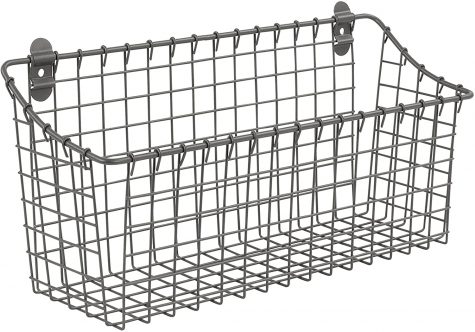 Although this basket may not seem like much, it is actually very useful for the price of $12. It is simple enough to match with almost anything and the best part is that it comes in different sizes as well. It helps keep items very organized and can even be placed on the wall for easy access. This basket can be placed in one's bedroom to hold their phone or a few snacks or can be placed in the bathroom to hold face cleansing products or shampoo and conditioner. Wherever it is placed, it will do its job and definitely make someone's room a bit more decorative.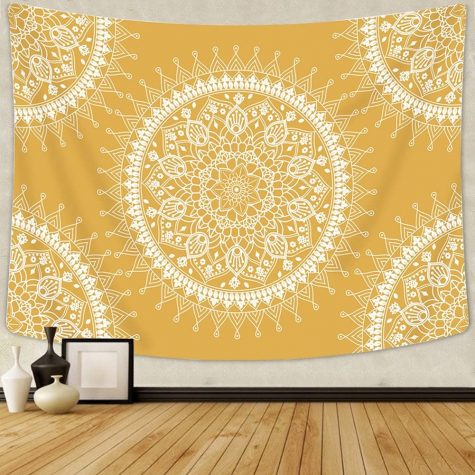 Tapestries are great ways to decorate a room and this affordable one is a perfect example. This gold tapestry will bring attention to anyone's room with its beautiful simplicity. It is not too flashy nor dull  and it matches almost anything in a room. The best part is that it adds a little bit of flair and decor to a once empty wall. Whether it is an all-white room with just a bed or tons of decor, it goes well with all.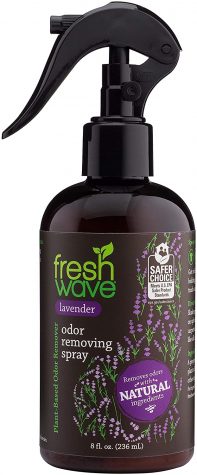 This last item is a bit different compared to the others. It is not decor, but it is very useful and affordable. For only $7.99, one can make any room in their home smell like lavender. It is definitely a must-have because of its relaxing scent and as a bonus, it is plant-based and can be sprayed onto any home item, even pet furniture.
"Amazon is such a great way to shop and I love finding new things. Amazon has so many great items," senior Giancarlos Carballea said.
Amazon has tons of great and affordable room decor items, but that is not all they have. The shopping site also has reasonably priced clothing, technology accessories and more. Although some items may have a shipping price, it is not impossible to find dupes that offer free shipping. Additionally, Amazon Prime is very convenient as well since it provides its customers with free and fast two-day shipping, amazon music and videos and countless other perks. Using Prime or otherwise, be sure to check out these items to improve your living space.
About the Contributor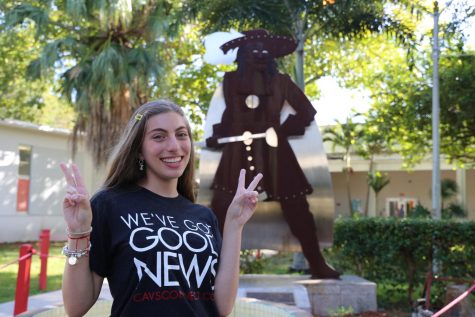 Emma Garcia, Staff Writer
Emma Garcia is a senior in the International Baccalaureate (IB) program at Coral Gables Senior High. As a staff writer, she hopes to write meaningful articles...